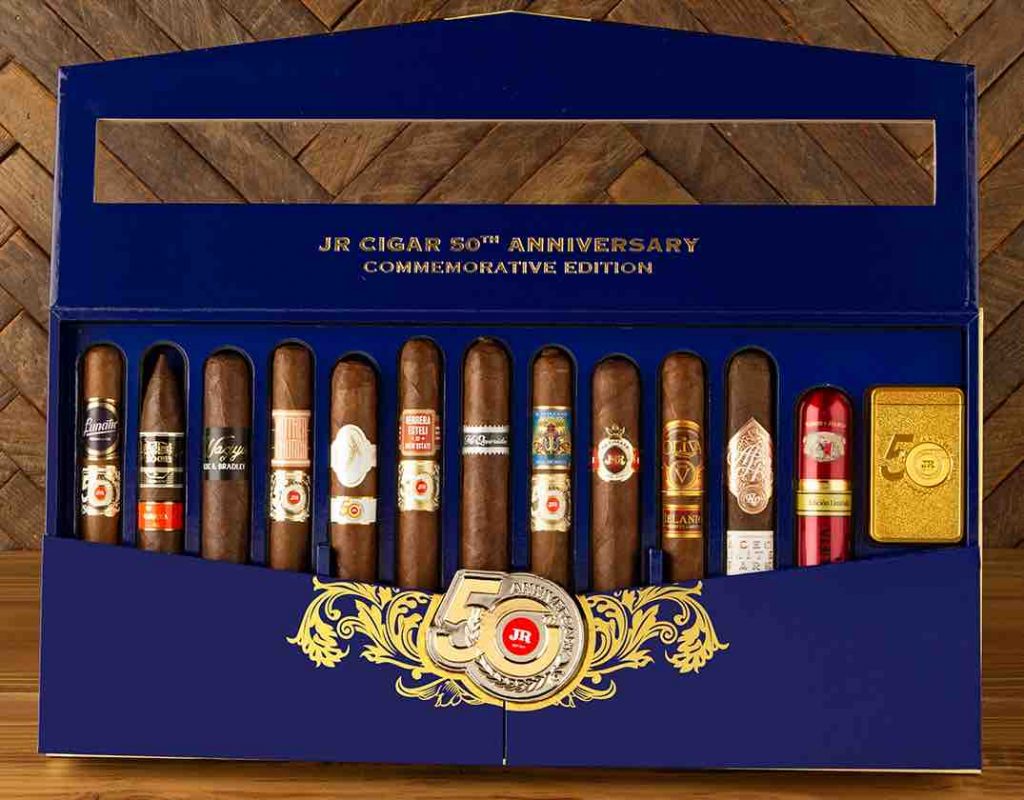 JR Cigar has announced a sampler containing the twelve cigars that were released in 2021 to commemorate its 50th Anniversary.
In addition to containing one of each of the 50th anniversary JR Cigars, a gold-plated JR 50th anniversary lighter is included. The cigars in the sampler come in a custom box featuring a magnetic logo on the front that also doubles as a cigar rest.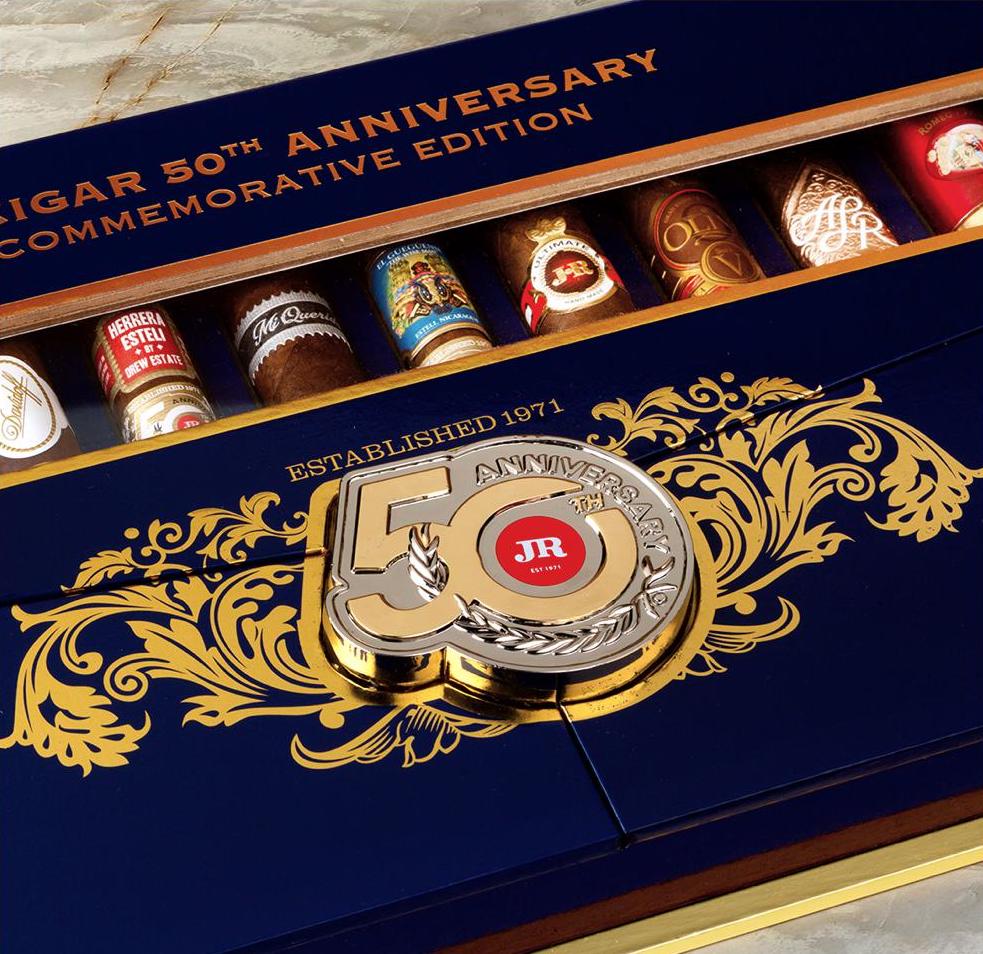 A total of 300 sampler boxes have been produced. Pricing is set at $199.99 per box and will be available for sale on JRCigars.com on December 8th.
Thus far, the following releases have been a part of the JR 50th Anniversary Series:
Photo Credit: JR Cigar