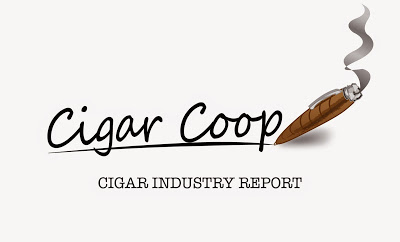 The Cigar Industry Report is a one stop place to catch up on the activity here at Cigar Coop and Stogie Geeks. It is a combination of our news reports, cigar reviews, and assessment updates we do throughout the week. We will also recap what happened on our Stogie Geeks show. Finally, each week we will look back at Cigar Coop history. Look for this report every Saturday morning at 8am Eastern time.

Cigar Industry Report: Volume 4, Number 49 (Edition 146 10/31/15)
This week we had our Stogie Geeks 4 Year Anniversary Show. We made history breaking our own record for longest single day cigar podcast at 9 1/2 hours.  The show was done in support of Cigar Rights of America and we will have the video and audio up soon.  Join the CRA or renew your CRA membership. We are calling for 100% participation.
Feature of the Week Davidoff Year of the Monkey Announced: 
The past three installments of Davidoff's Chinese Zodiac limited edition series have all placed on our Year End Cigar of the Year list. Now the 2016 installment, the Davidoff Year of the Monkey Limited Edition 2016 is heading to stores in November.  The cigar introduces a new blend and a new vitola (Toro) into the series.
News and Previews 
Senate Bill S. 441: S. 441 is the Senate Bill to gain an exemption from the FDA on premium cigars.  This past week, Joe Donnelly [D-Indiana] signed on as a co-sponsor. The total sponsor count is now at 19.
House Bill HR 662: H.R. 662 is House Bill to gain an exemption from the FDA on premium cigars.  This week, two new co-sponsors signed on – Scott Perry [R-Pennsylvania] and Ken Buck [R-Colorado] The total number of sponsor is now at 147.
House Bill 2058:  H.R. 2058 is the House Bill to change the effective date for cigars subject to FDA regulation from 2007 to 21 months following any proposed regulations are put into effect. This week, no new co-sponsors signed on.  The total number of sponsors remains at 27.
New York: New York City Councilman Donovan Richards has proposed a bill proposal prohibit smoking on units that get city subsidies, tax breaks, loans or cheap land after the legislation takes effect.
Pennsylvania: State Rep. Representative Vanessa Lowery Brown has introduced a bill to raise the State Smoking age to 21.
Assessments
Agile Cigar Reviews
Stogie Geeks
On this date October 31st…
Sponsor Events
11/4 Roberto P. Duran, Duran Cigars – Blend Cigar Bar in Indianapolis, Indiana
11/5 Roberto P. Duran, Duran Cigars – Bluegrass Cigar Suite in Cincinnati, Ohio
11/6 Roberto P. Duran, Duran Cigars – Jungle Jim's in Eastgate, Ohio