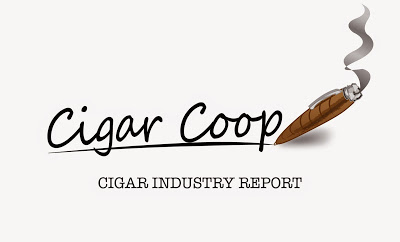 The Cigar Industry Report is a one stop place to catch up on the activity here at Cigar Coop and Stogie Geeks. It is a combination of our news reports, cigar reviews, and assessment updates we do throughout the week. We will also recap what happened on our Stogie Geeks show. Finally, each week we will look back at Cigar Coop history. Look for this report every Saturday morning at 8am Eastern time.

Cigar Industry Report: Volume 4, Number 50 (Edition 147 11/7/15)
Feature of the Week: Black Works Studio Announced 
There is a new brand coming from the Fabrica Oveja Negra factory.  This is the factory owned by Black Label Trading Company (BLTC). The new brand is called Black Works Studio and will be a brand totally separate from BLTC.  Black Works Studio has plans to introduce three cigars – each with a different blend by the end of the year.
News and Previews 
Senate Bill S. 441: S. 441 is the Senate Bill to gain an exemption from the FDA on premium cigars.  This past week, Joe Donnelly [D-Indiana] signed on as a co-sponsor. The total sponsor count is now at 19.
House Bill HR 662: H.R. 662 is House Bill to gain an exemption from the FDA on premium cigars.  This week, one new co-sponsor signed on – Jason Smith [R-Missouri]. The total number of sponsor is now at 148.
House Bill 2058:  H.R. 2058 is the House Bill to change the effective date for cigars subject to FDA regulation from 2007 to 21 months following any proposed regulations are put into effect. This week, two new co-sponsors signed on – Richard Hudson [R-North Carolina] and John Kline [R-Minnesota].  The total number of sponsors is now at 29.
Assessments
Agile Cigar Reviews
Editor's Corner
This month's editorial focuses on Reflections of 2015
Stogie Geeks
On this date November 7th…
Sponsor Events
11/7 Rafael Nodal, Boutique Blends Cigars and Santana Diaz, D'Crossier Cigars – Sabor Havana's Smoke This at Sabor Havana in Doral, Florida.