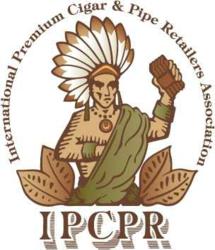 Welcome to our 2013 IPCPR Trade Show Preview. We are providing a preview into the cigar industry's biggest event – the 2013 IPCPR Trade Show that begins on July 14th. Over the next few weeks, we'll have a weekly preview from an industry standpoint. In between, expect lots of announcements and previews from the manufacturers. Today we continue our 2013 series with some general observations to look for while at the trade show itself.

As one walks the show floor at the IPCPR Trade Show, there are many things to look out for. Based on some trends and a little bit of intuition, we've come up with five general observations of what to expect on the show floor.
1. More Booths, Less Releases?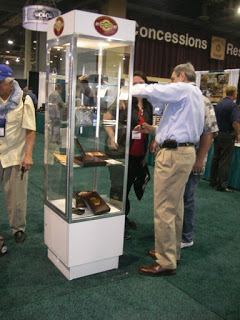 On a recent episode of Kiss My Ash Radio, IPCPR CEO Bill Spann mentioned that they had sold a record amount of booths on the trade show floor. There is no doubt that there will not be a shortage in terms of the manufacturer presence on the IPCPR Trade Show. This brings up the following question: is this going to translate into more new releases in terms of cigars?
We don't have any scientific data to back up a response to this question. At the time of publishing this article, we are four weeks away from the trade show. If we look at the point when we were four weeks away from the 2012 IPCPR Trade Show, it seemed like a lot more information was making its way to the media.
There could be two reasons for the decrease in press information. The first is that there actually could be a decrease in the number of new cigar lines released. If you listen to retailers, the problem of shelf space seems to be pervasive across the board. As a result, not every retailer can order every new cigar.
Last year at the 2012 IPCPR Trade Show, most the big names and key boutiques had new releases. In fact, it was easy to visit a booth and see new product lines.
Last year, Rocky Patel Premium Cigars and the combination of Miami Cigar and La Aurora led the charge with new releases by manufacturers. It appears that Rocky Patel will not be slowing down as they are once again launching six new cigars at the 2013 Trade Show. While Miami Cigar and Company/La Aurora has been slowly making their 2013 announcements, all indications are they will not launch seven new lines like they did last year. Their recent announcement of the La Sirena Dubloon and talk of box-press extensions to the Guillermo Leon and Fernando Leon lines indicate their focus might be more on line extensions.
Overall, we are predicting a reduction in new lines. We do feel many companies will put more of a focus on line extensions.
As for the second reason for why there is less media information prior to the 2013 IPCPR Trade Show, we cover that in the next item below.
2. "Visit Our Booth This Year"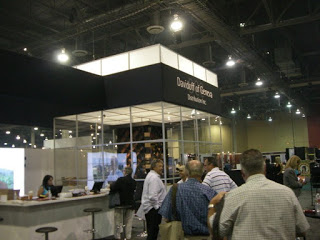 The early announcements prior to the 2012 IPCPR Trade Show resulted in a double-edged sword. On one hand it resulted in getting news out early on new product, it did somewhat make it anti-climatic about coming to a manufacturer's booth early. This is our second reason for why there is less information making its way to the cigar media.
For several years, "show specials" have been offered to the retailers on Day 1 of the show. There are other promotions that are done. Some manufacturers are offering cigars that are only available with an in-person show order. Viaje has been doing this with their Satori line for several years. This year L'Atelier Imports is introducing a new cigar, La Extension de la Racine – as a cigar that will only be available to this year as an in-person show order.
Last year, Iconic Leaf Cigars announced their unique Recluse Kanu Cigar prior to the show. This year they are waiting for the show doors to open to unveil their latest unique vitola – the Recluse Draconian Sidewinders. Plus last year, Alec Bradley and General Cigar kept many of their show launches quiet until the show doors opened.
We expect that all of this will be a continuing trend at the 2013 IPCPR. Show specials will continue to be a part of the show, and we should see some additional "Purchase at Show Only" cigars. Many manufacturers will also hold stuff under lock and key until the show doors open. All of this will help with the theme of bringing consumers to the booth.
3. San Andres Wrapper Comes Out in the Open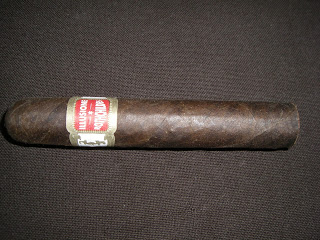 Illusione Rothchildes – released in 2013 uses
a Mexican San Andres wrapper and has been
a huge hit.
As far San Andres goes, this trend isn't so much about a glut of San Andres wrapper, it's that it appears that San Andres wrapper has finally shed its unfair reputation for being taboo.
It was as recent as two years ago that cigar companies were still gun shy about disclosing the fact that they were using San Andres wrapper. Last year the tide has seemed to turn and now we are seeing San Andres wrapper being proudly listed – almost like a "value add". While we don't think San Andres in 2013 will be like the Ecuadorian Connecticut Shade rush of 2011, there still will be plenty to see at the show. The fact that now this is being promoted by cigar manufacturers is significant.
San Andres tobacco, has its roots going back to Criollo seed. Steve Saka from Drew Estate explained to how Criollo started in South America and actually migrated to Mexico before it went to the Caribbean.
The trend here is also quality as opposed to quantity. Some names that are either big names or red hot boutiques are embracing this wrapper. We know Oliva Cigar Company is going to release their Oliva Serie V Melanio Maduro in an San Andres maduro wrapper – something they've used already in their past three Serie V Maduros. Glen Case, from Kristoff Cigars announced a Mexican wrapper on one of their new Galerones line blends. Plus we've seen recent releases such as the Illusione Rothchildes, Espinosa Maduro, La Palina Maduro, and Camacho's Ditka Hall of Famer. We expect to see more at the 2013 IPCPR from other companies
4. The Big Ring Gauges Continue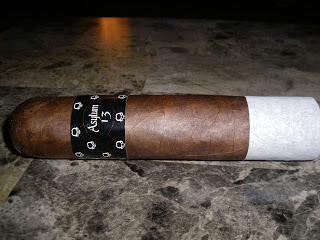 The Asylum 13 80 ring gauge is now introduces
a mainstream 80 ring gauge
Earlier this month, we did an editorial on big ring gauges and took a position that it is a good thing for the industry that brings some positives. Whether anyone agrees with our position, there is one thing that cannot be disputed – the big ring gauges are selling and selling well. Therefore, it is not surprise that the big ring gauges will be a key part of many offerings by companies at the 2013 IPCPR Trade Show.
This was a trend we identified at the 2012 IPCPR Trade Show as we have begun to see companies move beyond the 60 ring gauge mark. Since that time, it seems like the 70 ring gauge cigars are no longer an anomaly, and the recent release of Asylum 13's 80 ring gauge has people wondering just how far this will go.
Asylum Cigars is leading the way as word of they continue to incorporate large ring gauge sizes in several blends of their portfolio. Companies such as Rocky Patel, E.P. Carrillo (Inch 70), East India Trading Company (Rogue Armagaddon) Espinosa, La Gloria Cubana, CAO, and San Cristobal have already announced or released line extensions in the 60+ ring gauge.
We expect 60 to 70 ring gauge cigars will continue to be seen – and we would expect some additional ones to be launched at the trade show. In terms of the 80 ring gauge cigar, there is no doubt – Asylum has raised the bar. The Asylum 13 6 x 80 is selling well and people are enjoying it. The company's been able to build a quality product with their 80 ring gauge offering. We can imagine that in late 2013 and 2014, we may see some more of these sizes.
5. The Artesian Vitolas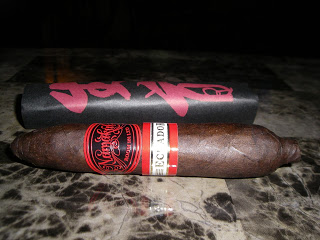 For the purposes of this article, we are using the term "Artesian Vitola" to refer to anything that is an unorthodox sized cigar that is meant to be smoked. In other words anything that is not your standard parejo, figuardo, or diadema. I'm sure this definition is subjective, but it varies from traditional, we will put it into this category. Artesian Cigars are nothing new to the cigar industry. It does seem like in the last twelve months, there has been an up-tick in these unusual sized cigars.
Room 101 Cigars has come out with the OSOK and Namakubi Ecuador lines – incorporating some very unorthodox sized cigars. Edgar Hoill, who was involved with the Room 101 OSOK project has joined up with Christian Eiroa's Fabricas Unidas as a part of the Edgar Hoill Cigar brand where he already produced some artesian cigars with his first release. Even larger companies like General Cigar have been producing artesian cigars – most recently in the CAO brand. Last year, a newcomer Iconic Leaf Cigar Company unveiled a patent-pending kayak-shaped vitola called the Kanu and this year, they plan on unveiling yet another unique vitola called the Sidewinder.
Besides the Sidewinder, Hoill is getting ready to re-launch the OSOK line with Christian Eiroa – and while nothing has been announced, most likely we can expect some of the creative vitolas that were a part of his project. Glen Case of Kristoff has already said he is launching an unorthodox 6 1/2 x 60 perfecto-like cigar called the 685 Woodlawn. Viaje, a company that has been known for some unorthodox vitolas has already announced a return of the Viaje Exclusivo Double Edged Sword (II).
Artesian vitolas provide a creative way for some interesting line extensions. La Sirena is introducing a unique salomon line extension to its core line called the La Sirena Dubloon. They are also introducing a slightly unorthodox perfecto with the La Sirena Merlion Sea Lion. Tatuaje is bringing back the box-press double perfecto Avion 13 – this time in two blends.
As we mentioned, this is not a new trend, but it seems like 2013 will have more focus around these shapes than recent years. It will be worth watching this trend at the trade show.
Our 2013 IPCPR Trade Show Preview will continue next Sunday June 23rd, 2013 with Part 3.
Other Parts to this series


Part 1: The Five Boutiques to Watch
Part 3: Spotlight on Five Entities "Telling a Story"
Part 4: Around the Show Floor (1st Installment)
Part 5: Around the Show Floor (2nd Installment)
Part 6: Predictions for the Five Hottest Cigars
Part 7: Around the Show Floor (3rd Installment)