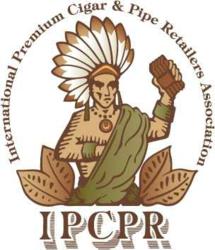 Welcome to our 2013 IPCPR Trade Show Preview. We are providing a preview into the cigar industry's biggest event – the 2013 IPCPR Trade Show that begins on July 14th. Over the next few weeks, we'll have a weekly preview from an industry standpoint. In between, expect lots of announcements and previews from the manufacturers. Today we continue our 2013 series in the first of two reports in which we take a "virtual walk" of the show floor and look at what to expect at the show booths.
The first three parts of our 2013 IPCPR Preview Series took a more strategic view of what to expect at the 2013 IPCPR Trade Show. We now get more tactical. This will be the first of two installments in which we look at some of the key manufacturers and look at what to expect at their booths at the trade show. We divide this into two parts as many manufacturers have not released their plans as of yet (or we are still gathering informtion on our end). In our next installment, we will have more companies and possibly some updates to what is below. Whether you are going to the show or not, here is a our guide on what to expect.
262 Cigars
Booth: 0861, 0961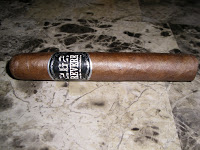 262 Cigars is a Lynchburg-based Virginia company founded by Clint Aaron. Last year, we had this company as one of our "2012 Five Boutiques to Watch". It turned out to be a very successful show as many retailers sought out the cigars offered by 262. It also turned out to be the launch for the 262 Revere – a Nicaraguan puro that finished as our #14 Cigar of 2012.
For 2013, Aaron will continue to build on his Revere as well as his Paradigm and core lines. In terms of new releases, a line extension is being planned for the Revere in the form of a lancero.
7-20-4 Cigars (Vintage Cigar Distributors of NH)
Booth: 1129, 1130, 1131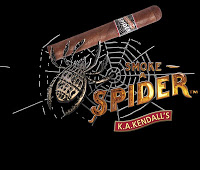 Kurt Kendall's 7-20-4 brand brings back the K.A. Kendall Spider. This was a cigar that was at last years's show and was not released as of yet. The 7-20-4 Hustler, which made its debut last year will now have a Dog Walker size being showcased.
It is expected the company will continue to showcase their core 7-20-4 and 7-20-4 1874.
Given 7-20-4's reputation for nostaglia, one can expect their booth to hold the theme.
Arandoza Cigars
Booth: 1805, 1806
This is a small boutique cigar company founded by Robert Arango that is prides itself on family owned and operated. Their cigars are blended at Erik Espinosa's La Zona factory. They will be launching thei new blend – the Arandoza White. The company is expected to show off new packaging for its Arandoza Blue Label.
Asylum Cigars
Booth: 3512, 3513, 3514, 3612, 3613, 3614 (Fabricas Unidas)
We had Asylum Cigars are one of our "Five Spotlight Entities" for 2013 last week under the Fabricas Unidas umbrella, but we will focus more on the Asylum brand here.
The Asylum 13 Corojo cigar has made its way to limited retailers and is expected to be more fully available at show time. Many people will be eyeballing the new Asylum Straight Jacket – which will be somewhat limited. No doubt, the Asylum 6 x 80 will continue to draw a lot of interest – and the question is will we see the 80 ring gauge in a Corojo?
Boutique Blends
Booth: 1622, 1623, 1624, 1722, 1723, 1724 (Oliveros Cigars)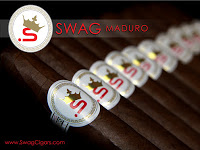 We also covered Boutique Blends as one of our "Five Spotlight Entities" for 2013 last week. This subsidiary of Oliveros Cigars is getting ready for one of its busiest IPCPRs ever.
Much of the focus will be around the new Aging Room and Swag lines. Rafael Nodal and his team will be launching five new projects at the trade show. This includes the Aging Room Small Batch M21, Aging Room Mini, Aging Room Maduro, Aging Room WildPack, Aging Room Small Batch M21, Aging Room Mini, and Swag S Maduro.
CLE Cigars
Booth: 3512, 3513, 3514, 3612, 3613, 3614 (Fabricas Unidas)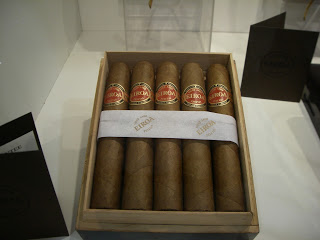 Like Asylum Cigars, we had this sibling company under Fabricas Unidas as one of our "Five Spotlight Entities" for 2013 last week. This is the core brand of Christian Eiroa's Fabricas Unidas. The spotlight will be on the new CLE Plus and EIROA cigars. Both cigars are expected to round out CLE's portfolio with more "fuller" offerings.
Crowned Heads
Booth: 3206, 3207, 3306, 3307
Jon Huber and his team prepare for their second IPCPR. The big buzz will be around the launch of the long-awaited J.D. Howard Reserve. This will also give the opportunity to showcase the full line of Headley Grange, which was launched in one size last year. The company will also have its new 6 Shooter Sampler Pack – consisting of 2 cigars each of the following: Four Kicks Sublime, Headley Grange Estupendos, and J.D. Howard Reserve HR46.
Espinosa Cigars
Booth: 1254, 1255, 1256, 1354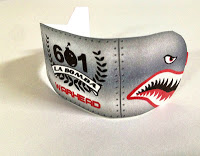 This is another company that comes to their second IPCPR Trade Show. The 601 La Bomba Maduro War Head – the new Connecticut Broadleaf version of the 601 La Bomba will be showcased. The company will also showcase the recently released Espinosa Maduro line that was launched this spring.
The 601 line seems to have had a bit of a rebirth this year, and Espinosa has put a lot of attention into the 601 La Bomba line. Earlier this year, the company launched a 7 x 70 vitola of this cigar.
Fratello Cigars
Booth: 2207
This is a new company that will be launching a Nicaraguan-made line by the same name as the company. This is a new company launched by a gentleman named Omar de Frias. This is a cigar that has not hit retail shelves, so this may one of those hidden gems at the show to check out.
Iconic Leaf Cigar Company
Booth: 3640, 3641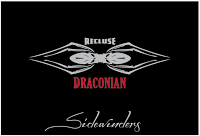 This year, Iconic Leaf Cigars was named one of our 2013 "Five Boutiques to Watch". Much attention will be around the unique Recluse Draconian "Sidewinders" vitola, which will be seen for the first time on Day 1 of the Trade Show. While Recluse Draconian will be the "What's New?" with Iconic Leaf, this will be an opportunity to check out their core Recluse line. (an Honorable Mention on our 2012 Cigar of the Year list).


Heavenly Cigar Company (Drew Estate)
Booth: 0247 – 0252, 0347 – 0352, 0447 – 0452, 0547 – 0552, 0647 – 0652, 0747 – 0752 (Drew Estate)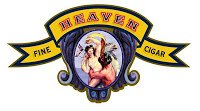 While there most likely won't be any new product from this brand, the big news this past week is that Drew Estate announced they are acquiring this company. It was also announced that Heavenly will be a part of the Drew Estate booth at the trade show. This will be the first time we can see how the brand assimilates into the Drew Estate culture. This will be the first time we can see what Drew Estate's marketing strategy will be around the Heavenly brand.
Kelner Boutique Factory
Booth: 1010 – 1019, 1110 – 1119, 1210- 1219, 1310- 1319,1410, 1411 (Davidoff)
Hendrick Kelner Jr., the son of Davidoff master blender Henkie Kelner will be launching his new Smoking Jacket cigar. The cigar is made at Kelner Jr's KBF (Kelner Boutique Factory) in the Dominican Republic. Kelner Boutique Factory will be a part of the Davidoff booth.
Kristoff Cigars
Booth: 0949, 0950, 0951, 0952, 1049, 1050, 1051, 1052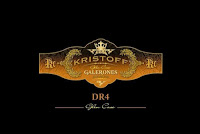 We also covered Kristoff as one of our "Five Spotlight Entities" for 2013. After a quiet 2012 IPCPR, owner Glen Case is going pedal to the metal for 2013.
Case will launch his new Galerones line. This will include four cigars that will be very different from the existing Kristoff lines. They will be made in a different factory (PDR Cigars), using tobaccos that Kristoff has not used before, and feature different packaging.
The company will also showcase the limited edition 685 Woodlawn. This is a cigar that will initially be offered to the Tobacconist Association of America (TAA).
L'Atelier Imports
Booth: 2424, 2425, 2425
Pete Johnson's spinoff company also goes into their second IPCPR Trade Show. The big unveiling will be the L'Atelier Extension de la Racine (a cigar only available for purchase in person at the 2013 IPCPR). The new L'Atelier Maduro will also be front and center. Finally, the fifth blend to the Surrogates line – the Animal Cracker will be released.
La Palina Cigars
Booth: 0454, 0455, 0554, 0555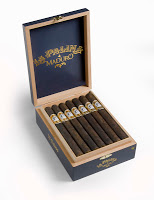 Bill Paley's La Palina Cigars now seem like IPCPR veterans. This year, Paley brings the third vitola of the La Palina Collection – the La Palina Collection Mr. Sam. There will also be three line extensions to the Dominican-made La Palina Classic. Finally, a petite lancero will also be added to the La Palina Maduro. The irony is – where we see a marketplace moving toward big ring gauges, Paley takes a risk and goes smaller ring gauge with many of his line extensions.
It's been an interesting 18 months for La Palina. The releases of the El Diario Kill Bill and La Palina Collection Goldie have really put this company on the map. It will be interesting to see if the momentum continues.
Leccia Tobacco
Booth: 2244, 2245, 2246, 2247, 2248, 2249, 2250, 2251, 2344, 2345, 2346, 2347, 2348, 2349, 2350, 2351 (Torano Family Cigars)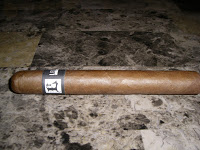 Leccia Tobacco is Sam Leccia's new company. After a two+ year absence, Leccia has returned and launched two distinct blends in his Black and White line. The Leccia Black is probably the cigar getting much of the attention as it features a fire-cured leaf in the filler. The Leccia White is a completely different blend – highlighted by its African Sun Grown wrapper.
It is expected that Leccia will focus on the 2013 IPCPR promoting the Black and White line as they were just released over the past two months.
Leccia Tobacco is being distributed by Torano Family Cigars and thus will be at their booth.
Moya Ruiz Cigars
Booth: 1255, 1256
This is a company launched over the past year by Danny Moya and Nelson Ruiz. They are leveraging Erik Espinosa's La Zona factory to make their cigars. The company launched the La Jugata Prieto in a maduro blend. As first reported by Casa Fumando this past May, they will also have a habano blend launching at the 2013 IPCPR Trade Show.
Nat Sherman
Booth: 3004, 3005, 3006, 3007
Michael Herklots heads into his third IPCPR since joining Nat Sherman in 2011. This year the focus will be on the new Nat Sherman 1930 line. The Timeless Collection will also continue to be front and center. Recently the company announced three line extensions to their Timeless Nicaragua blend.
The transformation of Nat Sherman over the past couple of years has been amazing. Much of the credit goes to Herklots and the changes he has implemented in terms of product development and distribution. We reported on the energy at the company's booth in 2012 – and there is every reason to believe that will continue in 2013.
Nomad Cigar Company
Booth: 1758 (adjacent to House of Emilio)

This year brand owner Fred Rewey will be a part of the House of Emilio team – as one of our "Five Spotlight Entities" for 2013. For Rewey, he comes into the IPCPR with his new Nomad LE Esteli Lot 1386. This is a limited edition cigar that marks Rewey's first foray into a Nicaraguan-centric blend. Rewey also has his core Nomad line – which will also get a lot of love at the House of Emilio booth.
Rewey is a rising star in the cigar industry. He brings a wealth of knowledge of this industry and knows how to have a little fun in the process. He has a clear vision of what he wants to do with his company. It's going to be interesting watching this company grow.
Ocean State Cigars
Booth: 0422, 0423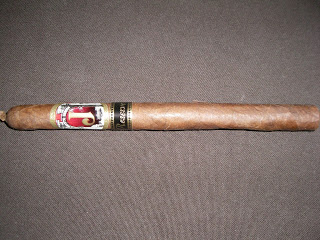 This is a company that was started by Rhode Island-based retailer Paul Joyal. Last year, we had this company as one of our "2012 Five Boutiques to Watch". There is good reason for this – Joyal knows what he is doing when it comes to tobacco. This year, there aren't expecting to be any major changes. – although its J. Grotto Reserva Lancero is now becoming a regular production offering.
The company will continue to promote its three core offerings the J. Grotto Silk, J. Grotto, and the remainder of the J. Grotto Reserva line.
Oliva Cigar Company
Booth: 2643 – 2652, 2743 – 2752, 2843 – 2852, 2943 – 2952
Oliva is known to take their time in terms of bringing new products to market. Last year, the company had a big launch with the new Oliva Serie V Melanio. This year, the company extends the line with the limited edition Oliva Serie V Melanio Maduro.
Ortega Premium Cigars
Booth: 2800, 2801, 2802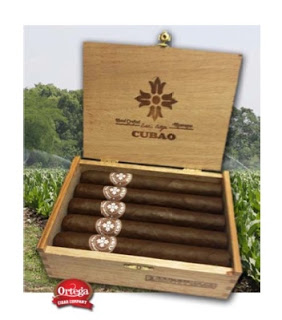 Eddie Ortega comes into his second IPCPR flying solo with his own company. Ortega's new release will be the new Ortega Mini Cigars being made at the PDR Cigars factory in the Dominican Republic. Also in the forefront will be the return of the Cubao – a brand that Ortega acquired upon leaving EO Brands. Ortega will also continue to promote their Serie D Maduro and Natural lines.
Eddie Ortega has said the monthly limited edition Wild Bunch 2013 series will not a focus at the trade show.
Padilla Cigars
Booth: 2643 – 2652, 2743 – 2752, 2843 – 2852, 2943 – 2952
Padilla's reorganization over the past year has been a remarkable transformation. Late in 2011, Ernesto Padilla made a huge gamble imploded his portfolio and starting from the ground up. The launch of Padilla Reserva and Padilla Miami has done well for him. It also seems his distribution agreement with Oliva is working.
The big new launch is going to be the new limited production Padilla Vintage Reserve. The recently released Padilla Connecticut will also be showcased.
Padron Cigars
Booth: 2604, 2605, 2606, 2607, 2704, 2705, 2706, 2707, 2804, 2805, 2806, 2807, 2904, 2905, 2906, 2907
It was reported by the Cigar Authority that Padron Cigars will not come into the 2013 IPCPR Trade Show with any new product. Much of the company's efforts are focusing on the Padrion Family Reserve 50th Anniversary cigar scheduled for next year. The company did recently announce a new four sampler pack for its 1926 Serie cigars.
PDR Cigars
Booth: 1246, 1247, 1248, 1346, 1347, 1348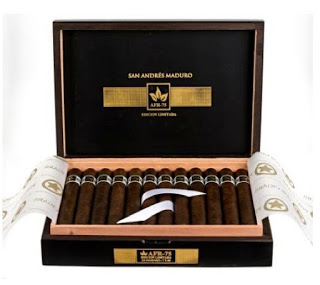 While thc company's factory has been busy making cigars for a lot of manufacturers, they continue to move strong with their own lines. When Pinar del Rio (PDR) was launched, the focus seemed on high quality value, priced core lines. Over the past couple of years seems to have moved more toward small batch under the PDR banner.
At the 2013 IPCPR Trade Show, two small batch releases will be showcased – the A. Flores Gran Reserva and the AFR-75.
Room 101 Cigars
Booth: 1010 – 1019, 1110 – 1119, 1210- 1219, 1310- 1319,1410, 1411 (Davidoff)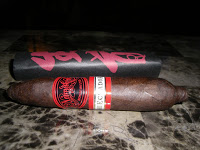 With Matt Booth, we can always expect the unexpected at the Room 101 area of the Davidoff area. For Room 101, the newly released Room 101 Serie HN (Honduras) will be showcased. As we reported a few months ago, expect the limited edition Room 101 Master Collection to be front and center as well. When we first broke the story of the Master Collection, we were told that we could expect some innovative packaging.
I would expect the core lines to continue to be promoted as well – most notably Room 101 San Andres. I would also expect the "limited" Daruma, Namakubi, and Namakubi Ecuador to also not be forgotten about as well.
RoMa Craft Tobac
Booth: 2454, 2554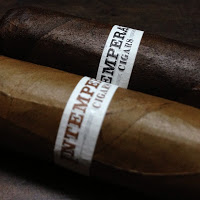 RoMa Craft Tobac was one of our "Five Boutiques to Watch" in 2012. If there was an official award for IPCPR Best New Company buzz award, it would have went to RoMa Craft Tobac in 2012. The company definitely had activity all week.
This year, the company is getting ready to launch a new limited edition cigar called La Campana de Panama Soberana. Over the past year, the company has focused a lot on its CroMagnon, Aquataine, and Intempereance lines – including doing several event and retail exclusive sizes. We've heard talk the new CroMagnon Mode-5 might be offered as a core, but its worth watching to see what else Skip Martin and Michael Rosales bring to the table.
Royal Gold Cigars
Booth: 0659, 0660, 0661, 0759, 0760, 0761
The premium cigar arm of Swisher International is going into its first IPCPR. No doubt the Dominican-made Kismet (made by Augusto Reyes) and the Nicaraguan-made Casino Gold HRS (made by the Plasencias) will be on display. However, I'm sure many eyes will be on upcoming Cameroon Nirvana release by Drew Estate.
Selected Tobacco
Booth: 0856, 0857, 0858, 0859, 0956, 0957, 0958, 0959 (Cuba Rica)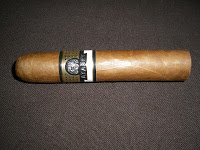 Recently, we smoked a cigar by this company called Atabey. This is an ultra-premium cigar, but it delivered a very solid smoking experience. These guys were under the radar last year, but based on feedback on some of the cigars from others who smoked them, they probably are worth garnering a closer look at this year. The company offers three cigars – Atabey, Bandolero, and Byron. No word if the company is introducing anything new or line extensions.
Torano Family Cigars
Booth: 2244, 2245, 2246, 2247, 2248, 2249, 2250, 2251, 2344, 2345, 2346, 2347, 2348, 2349, 2350, 2351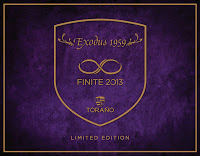 As typical with Torano Family Cigars, they are launching two blends at the trade show. Both are new blends that will be incorporated into existing lines. The second "Blend from the Vault" – the Vault D042 will be showcased at the show. The company is also adding a new limited cigar to the Exodus line called the Torano Exodus Finite. Finally Torano will introduce new packaging to its Torano Reserva Selecta. The Reserva Selecta will no longer be packaged in glass tubes, and have some a more traditional packaging approach.
Our 2013 IPCPR Trade Show Preview will wrap-up next Sunday July 7th, 2013 with Part 5.


Other Parts to this series

Part 1: The Five Boutiques to Watch
Part 2: Five General Things to Look For
Part 3: Spotlight on Five Entities "Telling a Story"
Part 5: Around the Show Floor (2nd Installment)
Part 6: Predictions for the Five Hottest Cigars
Part 7: Around the Show Floor (3rd Installment)