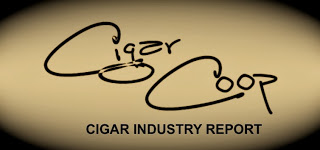 The Cigar Industry Report is a one stop place to catch up on the activity here at Cigar Coop and Stogie Geeks. It is a combination of our news reports, cigar reviews, and assessment updates we do throughout the week. We will also recap what happened on our Stogie Geeks show. Finally, each week we will look back at Cigar Coop history. Look for this report every Saturday morning at 8am Eastern time.


Note from the Editor


Many times the cigar industry will put "teasers" on social media out as a way to generate interest in new releases. As we enter IPCPR season, these become more common from cigar manufacturers. We at Cigar Coop have made a decision to not cover these in our daily cigar coverage, but rather focus on stories which have content. There may be times a "teaser" could be used as a basis for that content, but the teaser alone is not enough to warrant a story. Instead, we will use some of these "teasers" in this report where we can link to the appropriate social media source.


IPCPR 2014


Our 2014 IPCPR Digest is now live. Follow this to keep track of all products and news related to this year's trade show in July.

Feature of the Week: Rob Weiss BG Meyer Company Launched


When screenwriter Rob Weiss joined Camacho's "Board of the Bold" with Matt Booth and Mike Ditka, many thought it was a matter of time before he got his own cigar brand. That happened this week with the launch of BG Meyer Standard Issue – an all Nicaraguan puro. However, as we noted it appears the new brand has more up their sleeve and is planning a second release called Slacker.
FDA Regulatory Information
We are into the period of public comment for the FDA's proposed regulations. If you are a consumer or retailer, follow the links below for public comment:
We have a digest below of our links and other useful links when making your response:
News and Previews.
Legislative News
Stogie Geeks Episode 99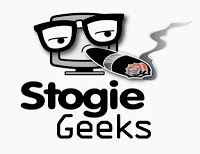 This week we had Akhil Kapacee from Regius Cigars who gave us an overview of his line of cigars We were also joined by Jim Thomas of That Cigar Place, who is working on a couple of "fusion" projects with Kapacee for Regius. One of which is the newly launched Damaris and a new Connecticut Shade offering that is in the works. Kapacee and Thomas came to us from the Plasencia Factory in Nicaragua and managed to bring on a Quality Control specialist to discuss the quality control process.
Our smokes of the week included:
601 La Bomba Bunker Buster by Espinosa Cigars
CAO Flathead Sparkplug 450
Cohiba Comador Toro
La Colonia Miami Robusto Extra
Sindicato Churchill
(Note our video was now available for link at press time)