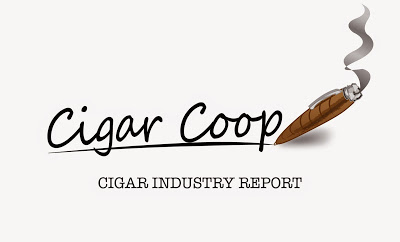 The Cigar Industry Report is a one stop place to catch up on the activity here at Cigar Coop and Stogie Geeks. It is a combination of our news reports, cigar reviews, and assessment updates we do throughout the week. We will also recap what happened on our Stogie Geeks show. Finally, each week we will look back at Cigar Coop history. Look for this report every Saturday morning at 8am Eastern time.

Cigar Industry Report: Volume 4, Number 48 (Edition 145 10/24/15)
This Friday, October 30th, be sure to tune into our Stogie Geeks 4 Year Anniversary Show.  We will once again support Cigar Rights of America.  Like last year, we will do a record-setting cigar dedicated broadcast starting at 10am on Friday going through 6pm.  Don't miss it – live video at www.stogiegeeks.com/live.
Feature of the Week: FDA Delivers Proposed Regulations to the OMB
This week the U.S. Food and Drug Administration (FDA) delivered its proposed regulations for tobacco products that include premium cigars to the White Office Office of Management and Budget (OMB). The delivery of the proposed regulations to the OMB is a necessary step as this organization administers the budget necessary to implement such regulations.  Shortly after word came out about this, 11 anti-tobacco U.S. Senators issued a letter to the OMB urging them to expedite its review process and support the proposed regulations.
News and Previews 
Senate Bill S. 441: S. 441 is the Senate Bill to gain an exemption from the FDA on premium cigars.  This week there were no new co-sponsors. The total sponsor count remains at 18.
House Bill HR 662: H.R. 662 is House Bill to gain an exemption from the FDA on premium cigars.  This week, four new co-sponsors signed on – Rep Collin Peterson [D-Minnesota], Cynthia Loomis [R-Wyoming], Tom Rice [R-South Carolina], and Steven Palazzo [R-Mississippi] The total number of sponsor is now at 145.
House Bill 2058:  H.R. 2058 is the House Bill to change the effective date for cigars subject to FDA regulation from 2007 to 21 months following any proposed regulations are put into effect. This week, no new co-sponsors signed on.  The total number of sponsors remains at 27.
Missouri: A group of civic leaders in the Kansas City, Missouri area are urging municipalities to each raise the legal tobacco age to 21.
Assessments
Agile Cigar Reviews
Stogie Geeks
For Episode 161, we welcomed back Juan Martinez, President of Joya de Nicaragua.  Video will follow for our Debonaire Ideal on "The Five Elements to Creating a Great Cigar Manacle" and our Stogies of the Week.  This weeks cigars discussed included:
From Episode 160, we published video with our interview with Jose and Enrique Seijas of Matilde Cigars. We also published our Debonaire Ideal on "The Rules of Pairings" and our Stogies of the Week.
Stogie Geeks News
On this edition of Stogie Geeks News (recorded October 16th), we talk about Rocky Patel's Tabaquero by Hamlet, Drew Estate Norteno Edicion Limitada Churchill, and RoMa Craft's El Catador de los Petite Robustos.
On this date October 24th…
Sponsor Events
10/29 Rafael Nodal, Boutique Blends at Nat Sherman Townhouse in New York, NY (2pm to 7pm)
10/29 Rafael Nodal, Boutique Blends at the Carnegie Club in New York, NY (8pm onwards)
10/29 Havana Cigar Club – La Flor Dominicana Event
10/30 9th Annual Port Authority Police Society Cigar Night – featuring A.J. Fernandez Cigars, Boutique Blends Cigars, D'Crossier Cigars, Debonaire Cigars, Duran Cigars, and General Cigar Company.
11/4 Roberto P. Duran, Duran Cigars – Blend Cigar Bar in Indianapolis, Indiana
11/5 Roberto P. Duran, Duran Cigars – Bluegrass Cigar Suite in Cincinnati, Ohio
11/6 Roberto P. Duran, Duran Cigars – Jungle Jim's in Eastgate, Ohio