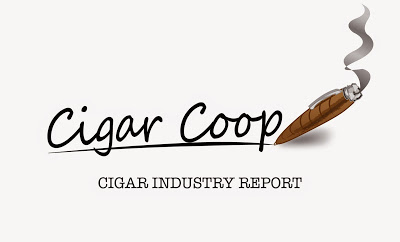 The Cigar Industry Report is a one stop place to catch up on the activity here at Cigar Coop and Stogie Geeks. It is a combination of our news reports, cigar reviews, and assessment updates we do throughout the week. We will also recap what happened on our Stogie Geeks show. Finally, each week we will look back at Cigar Coop history. Look for this report every Saturday morning at 8am Eastern time.

Cigar Industry Report: Volume 5, Number 2 (Edition 151 12/5/15)
Feature of the Week: 2015 Cigar of the Year Countdown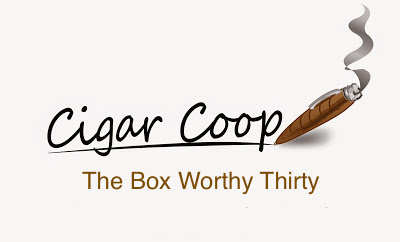 For the sixth consecutive year, Cigar Coop will be unveiling its daily Cigar of the Year Countdown. This year we have a new theme, "The Box Worthy Thirty" and have implemented a large set of changes in terms of the criteria.  This week we unveiled Cigars #30 through #27.
#30 The Rake Cut by MoyaRuiz Cigars
#29 Camacho American Barrel Aged Toro
#28 Rocky Patel Twentieth Anniversary Lancero
#27 Aging Room Bin No. 1 D Major by Boutique Blends Cigars
News and Previews 
Senate Bill S. 441: S. 441 is the Senate Bill to gain an exemption from the FDA on premium cigars.  This past week no new co-sponsors were added. The total sponsor count remains at 19.
House Bill HR 662: H.R. 662 is House Bill to gain an exemption from the FDA on premium cigars.  This week, there were no new co-sponsors.. The total number of sponsors remains at 150.
House Bill 2058:  H.R. 2058 is the House Bill to change the effective date for cigars subject to FDA regulation from 2007 to 21 months following any proposed regulations are put into effect. This week, three new co-sponsors – Randy Neugebauer [R-Texas], Mark Sanford [R-South Carolina], and Alexander Mooney [R-West Virginia]. The total number of sponsors is not at 34.
Wyoming: The State Joint Revenue Interim Committee has decided not to sponsor a bill that would raise tobacco taxes.
Assessments
Agile Cigar Reviews
Editor's Corner
Stogie Geeks
We published our video from Episode 165.  This included our special guest Fred Rewey from Nomad Cigar Company, our Debonaire Ideal was on Cigars at a Wedding, and our Stogies of the Week.
This week for Episode 166, Mel Shah of MBombay Cigars and Clint Aaron of 262 Cigars were our special guests. We also did a Debonaire Ideal on Virtual Cigar Communities and covered our Stogies of the Week. Video for this show should be up next week.
This week's cigars included:
Diamond Crown Julius Caeser Robusto
Drew Estate "Bashert"
Drew Estate Norteno Edicion Limitada Churchill
La Mission du L'Atelier 1959
Liga Privada No.9 Box Pressed Toro Corona Cigar Company Exclusivamente
Padron Damaso No. 12
Padron 50th Anniversary Natural
Sobremesa Cervantes Fino
Yellow Jacket Pipe Tobacco
On this date December 5th…
Sponsor Events
Aging Room Cigars, General Cigars, PDR Cigars, and Rocky Patel Premium Cigars were at the Cigar Aficionado's Big Smoke in New York on December 3rd.