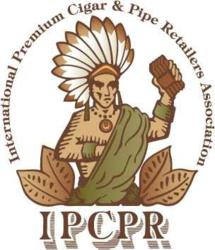 For the second year in a row, we provide a full "Post Game Report" assessing the IPCPR Convention and Trade Show. In this report, we talk more about the show itself and give our thoughts and impacts to the cigar industry.
This won't put a close to the 2016 IPCPR coverage. There is plenty more of our product-centric coverage that will continue over the next few weeks.
General Observations
There Will Be a 2017 Trade Show With Plenty of New "Stealth" Product Showcased
The 2016 IPCPR Trade Show will probably be more remembered for what was not on display as opposed to what actually was on display.
There was a notion floating around that the 2016 IPCPR Trade Show would be the last hurrah in terms of seeing new products. This was because of an August 8th deadline of the FDA Regulations scheduled going into effect that would require FDA approval to introduce into the market. After I walked the floors for 3 1/2 days, it became clear quickly that is not going to be the case. In fact, I am confident there will be a quite a bit of product showcased next year – with plenty of it seen for the first time.
We've weren told from several manufacturers and brand owners about other products sold outside the trade show that were not on display. We refer to these as the Stealth Cigars and at press time some of them have shown up at stores. These are cigars that have been sold prior to the FDA deadline, but not really marketed. I expect a lot of this product to be showcased at the 2017 IPCPR Trade Show – and there will be plenty to see, buy more of,  and talk about.
IPCPR Staff Gets an "A"
From a logistics and execution standpoint for the trade show, the team at IPCPR did an incredible job. Given the challenge of the IPCPR having to face the FDA's new regulations on cigar and pipes made this job even more stellar. In the seven trade shows I have covered, for the most part they have all been planned well. This one as a whole gets an "A". The reason is when it came to the Trade Show, an environment was setup that was conducive for retailers, manufacturers, and media to conduct business. The layout of the Convention Center was much improved from previous years
I also found the registration process to be quicker and the lines shorter. Something that was much needed from past trade shows.
The inclusion of additional educational sessions and entertainment (Eddie Money concert) was also very well received.
While I was not in attendance at the Opening Cocktail reception, the one gripe I heard was the costs of the Open Bar – which in the past there were no costs. Several retailers told me they were disappointed this change was not communicated to them. I was also told that there was less food present than in previous years. Still in the scheme of things, the show was executed without a hitch.
Ending the Attendance Debate
This will be the last time we will talk about attendance in our IPCPR coverage – ever. The conclusion I have reached is that there no point.
For one thing, while it is possible to get the attendance numbers, but I'm not sure it does anything in the long run. In the end, the Trade Show is a selling event and unless the sales numbers are disclosed, there is really no point in having a debate.
For example, Company XYZ has 50 retailers come to the booth and closes $50,000.00 in business.  However, if 25 retailers come to the booth and the company closes 75,000 in business – which is the more successful booth day? To me, sales are what matters.
Keep the Massage Device People Home
Honestly, someone selling a massage device and then pushing for a hard cash sale is not something that is needed at IPCPR. It seems like every year there is one of these vendors at the trade show. These pushy vendors are nothing new – this is something we have been seeing for a while.
This is not a flea-market, it's a trade show to conduct serious business – and in my opinion I would love to see pushy vendors like this stay home.
The Media
Cigar Dave Not at IPCPR
Whether you buy into his concept or not, Cigar Dave (Zeplowitz) is the biggest personality in the cigar media.  This year he was not present at the IPCPR. For everyone, this was a huge loss.
Over the past few years, Cigar Dave has taken broadcasting production to another level at the IPCPR. He pulled off live broadcasts in an ESPN Sportscenter-style desk setting. His production team was second to none.  This year, not only was the production set not there, but neither was Cigar Dave.
"Where is Cigar Dave?" was the question asked to me as much as the FDA issue.
While no reasons have been said, the fact that Dave was not present throughout the show does raise a few questions. Namely while I can see cutting back on the scale of the production, I can't see Cigar Dave not being in attendance at the show at all. I can totally understand if there was a personal issue, but I also think that it would have been communicated to his audience if that was the case.
Hopefully we will see Cigar Dave back next year. The more media at the IPCPR Trade Show, the better.
The Written Word
We wrote back this earlier in the month on our Editor's Corner. It seems lately there is a lot more video coverage and a lot less of the written word. This is not a knock on the video coverage at all, but something really seems to be missing with the written word.  We were in a small group with Cigar Dojo, Cigar Aficionado, and Halfwheel that seemed to focus on written coverage.
On the Show Floor
Fernandez and Fernandez
Two stories feature the name "Fernandez" but for very different reasons.
A.J. Fernandez seemed to be the hottest blender out there. At the trade show, Fernandez was featured as a blender for new releases for General Cigar Company (Foundry Time Flies, Hoyo La Amistad); La Palina; Foundation Cigar Company (The Tabernacle); and Boutique Blends (Aging Room Pelo de Oro).
Casa Fernandez and its TABSA factory unveiled a series of Connecticut Shade wrapper releases. This included not only their own Aganorsa Leaf Connecticut but releases for Illusione and Warped Cigars. This is significant because this was a wrapper the brand and factory are not known to work with.
Connecticut was Supreme
We expected Connecticut Shade to be a dominant wrapper. Last year, we felt that there were high profile Connecticut Shade releases. This year didn't quite have the high profile Connecticut Shade releases, but did see a big increase in quantity.
Why did surprise us was the increase in Connecticut Broadleaf this year. There was quite a bit more than in previous years. Given the word on the street is San Andres wrapper has been more difficult to procure, it makes some sense that Connecticut Broadleaf took center stage.
The Connoisseur Sizes Were Still There
In our Pre-Game Report series, I predicted:
One byproduct of the cigars that fall under regulation is we could start to see several vitolas fall out of the U.S. market that are not the better selling ones. In other words, expect to see more Toros and Robustos and less Churchills, Lonsdales, and Lanceros.
I couldn't have been more wrong. There were quite a few of these sizes. In fact more than in most years. While I still expect this to decrease by 2018 and 2019, right now there still is plenty of more choices for consumers.
In fact, for whatever reason, it seemed like the Short Churchill – measuring in the range of 6 1/2 x 48 was a vitola of choice for many companies.
What were the best Cigars?
It's probably the most asked question. This is always a question that is difficult to answer. Most of the cigars I've received at the show have not been smoked. They deserve to be smoked on a clean palate.
However that should be an excuse to avoid the question. There were several cigars that really stood out for me. Again this is from a small subset from the available samples. These were also smoked under less than ideal conditions.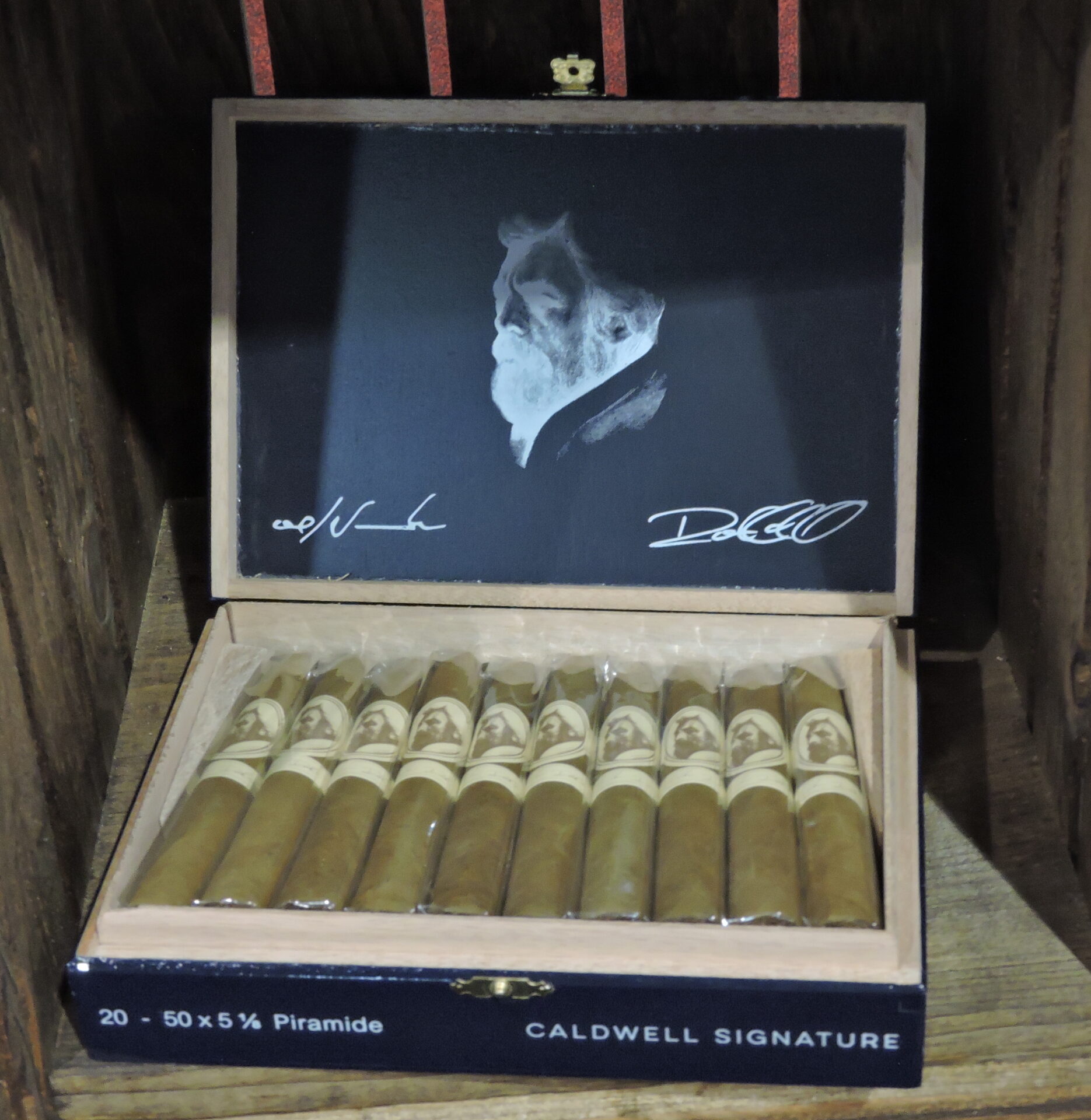 Of these six, I would say the Caldwell Eastern Standard Dos Firmas aka he Caldwell Signture stood above the rest.
Esteban Carreras Chupacabra Hellcat
What about the Five Hottest Cigars?
The list from our article was (in order) as follows:
While I think all of these cigars had some buzz – in particular, All Out Kings definitely lived up to the expectations in terms of the amount of buzz. I think all of the other cigars still had a solid show. In particular I think Mi Querida had a lot of momentum. The other cigars were solid performers in terms of buzz, but none went over the top.
Overall, I think we missed the what probably was most talked about cigar – Nicholas Melillo's Tabernacle from Foundation Cigar Company. Again, we aren't saying this was the best, but the one we that "hottest" in terms buzz (and of orders) from the retail community. No doubt this cigar was talked about quite bit.
Who Emerged from the Trade Show?
In terms of brands who took strides forward at the trade show. I think this answer comes from two perspectives.
For a company that is making a trade show debut, Serino Cigar Company seemed to have the edge. The company is run by industry veteran Tony Serino and his family. He unveiled a premium line called Serino Royale at the trade show which is made by Omar Gonzalez Aleman at La Corona in Esteli, Nicaragua. Prior to coming to IPCPR, I've had a chance to smoke the product and its excellent. From talking to many colleagues and attendees, my overall feeling is that these were the best of the newcomers.
For an existing company, the honor goes to La Barba Cigars. While Tony Bellatto's company has been around for several years, this year they were a part of the Caldwell Cigar Company booth (since Caldwell is now its distributor) and it seemed like a lot of people discovered this brand. While it's fair to say there were some coat-tails La Barba rode, most of the people I talked to (who had not smoked La Barba) also felt the offerings from La Barba stood on their own merit.