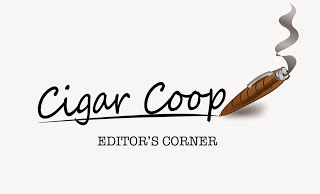 Seven consecutive years and another Cigar Coop Countdown is in the annals of history. The Countdown Concept began on Cigar Coop back in 2010, our first year in operation. Once the Countdown is over, there always is a sense of relief given the amount of time it takes to pull it off.  At the same time, it's also an opportunity to reflect. This has led me in recent years to do an post-game analysis of the cigars that made the list and look at trends and patterns. This also provides an opportunity to see what worked and what didn't.
We'd like to thank everyone who has taken the time to read the countdown, give us feedback, and post it on social media. It is greatly appreciated.
This year the Countdown was delayed due to the fact more time was needed to complete the list. Combining this with not publishing on holidays and weekends and the result was that it was too spread out (i.e. it went too long). Next year, it will return to approximately the 30 day window as it has in the past.
The complete list of the 2016 Top 30 Cigars can be found here.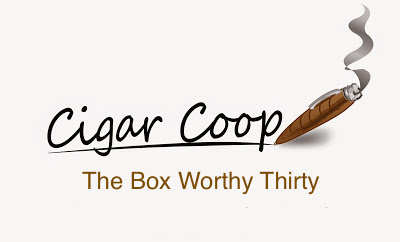 Evaluating This Year's Countdown
In a lot of ways, this Countdown will probably be the last one of its kind on Cigar Coop. Namely, it is the last Countdown that will be based on a single cigar year.
As I mentioned prior to the Countdown, there are two driving forces to this. First, the Deeming Regulations by the U.S. Food and Drug Administration (FDA) could very well limit the amount of new releases. Second, it is this author's feeling that a single cigar year is too limiting to consider aging and tobacco vintage. As a result, 2017 will feature a two year window for the 2016 and 2017 Cigar Years, and after that it could very well be we eliminate the calendar restriction.
I've been in the minority of the cigar media in that I believe the single cigar year system for determining the best cigars of the year is quite flawed. I'm hoping the first step of implementing a two year window will address some of the shortcomings.
One final note, this year's Countdown used informal feedback from cigar enthusiasts who don't follow social media, but enjoy cigars. It was one component used to determine the list. This was done by having them smoke some of the cigars on the list.
In the meantime, here is the data captured from this year's Top 30 Countdown. I'm always fascinated by the trends year to year. 2016 was no exception.
A Slight Increase in Maduros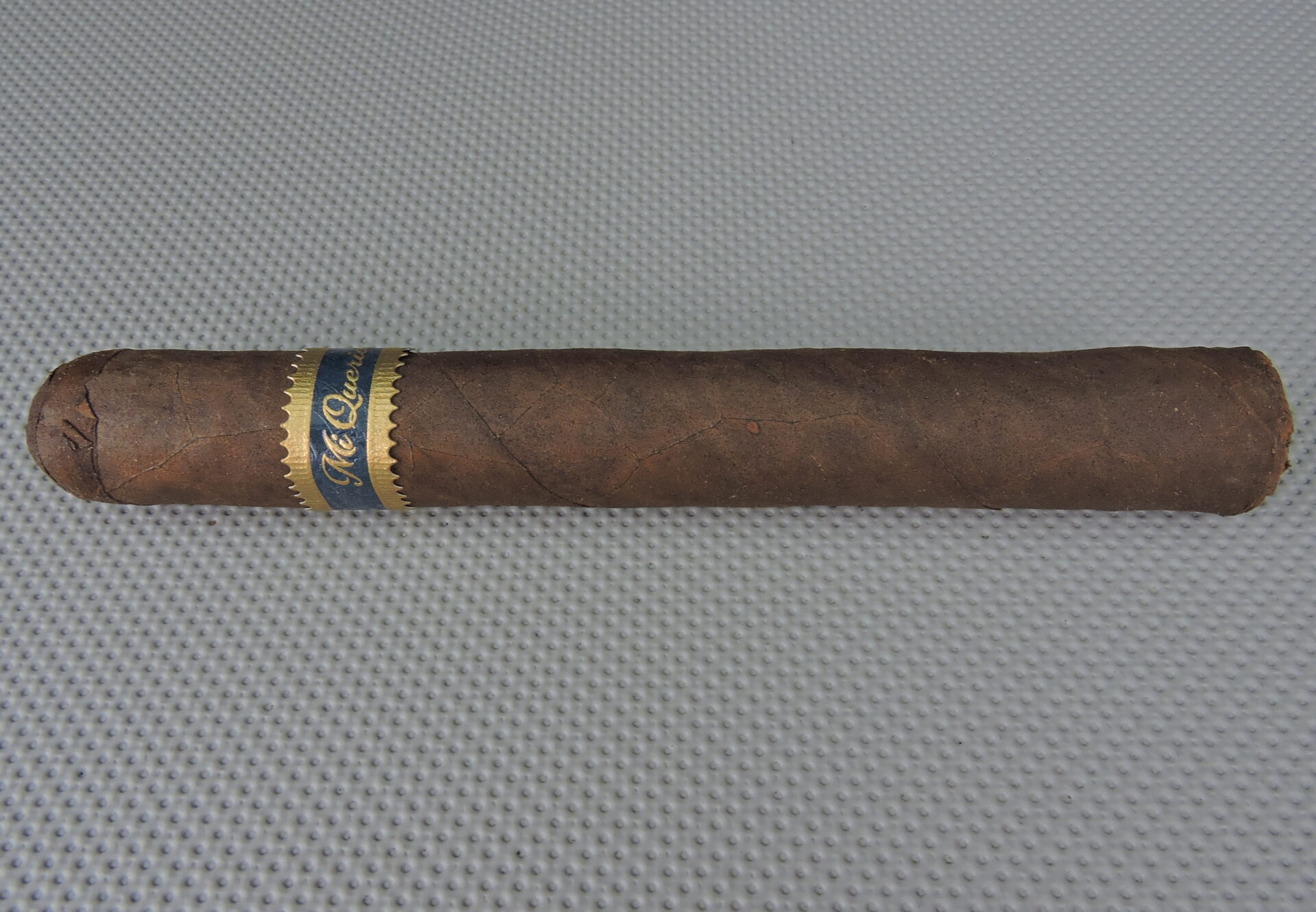 The amount of Maduros making the list has pretty much been stable the past three years. 2016 saw three Maduro cigars make the list. Last year saw eight maduros on the Countdown while 2014 saw six. No maduro cracked the Top 5 this year (last year saw maduros take the #1 and #2 spots overall). In addition, only three maduros cracked the top 13 this year.
Since we starting tracking this statistic, this is the breakdown of Maduros on the list.
2012 10
2013 12
2014 6
2015 8
2016 7
While San Andres led the way in 2015 with four maduro entries, this year only saw one San Andres wrapped cigar make the Countdown (Regius Exclusivo U.S.A. Oscuro Especial Robusto). The remaining six maduros in 2016 making the list were split evenly between Connecticut Broadleaf and Ecuadorian Maduro.
Connecticut Broadleaf 3
Ecuadorian Maduro 3
Mexican San Andres 1
Puros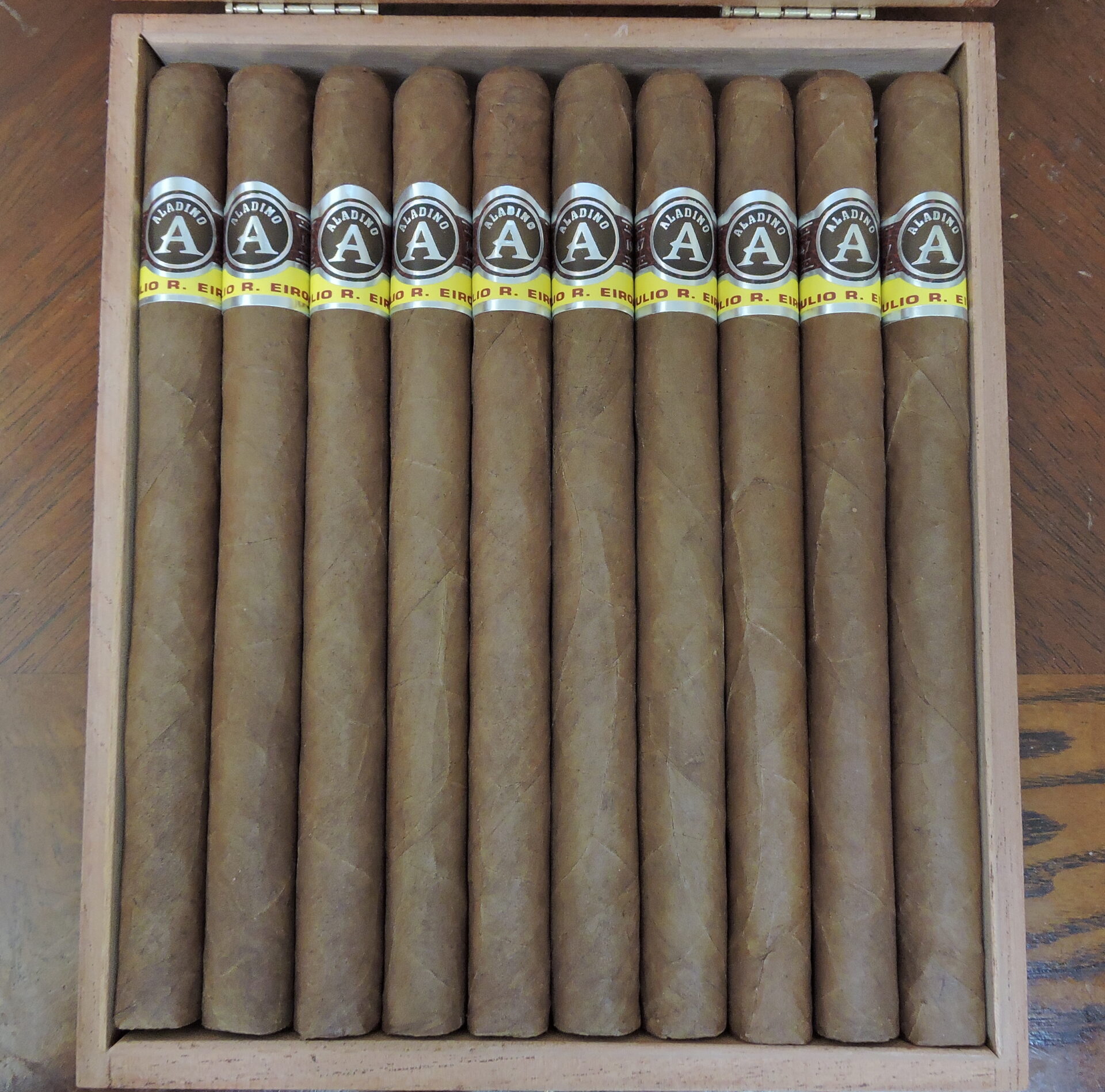 Multi-national blends continued to be a trend on the Countdown. This year saw a decline in single country puros with only three entries landing on the Countdown. This is down from 6 puros last year and 10 puros in 2014.  All three puros were in the top eight cigars for 2016.
Perhaps the most interesting statistic is that there were no Nicaraguan puros on this year's Countdown. Nicaragua has dominated the single country puro category the previous two years with 5 in 2015 and 8 the year before.
This year's highest rated puro came from Honduras (Aladino Elegante)
2014 10 (8 from Nicaragua, 2 from Dominican Republic)
2015 6 (5 from Nicaragua , 2 from Dominican Republic)
2016 3 (2 from Dominican Republic, 1 from Honduras)
Nicaragua – 5
Dominican Republic – 1
Ecuador Reigns Supreme for Wrappers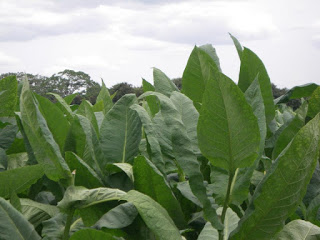 For this category, we are only counting wrappers where both the country of origin and wrapper type is disclosed. If its just "Nicaraguan" or "Habano", we are not counting it here.
There wasn't a dominant wrapper for 2016, although Ecuadorian Habano once again led the way with 5 (down from 9 in 2016). The interesting statistic is that there was not an Ecuadorian Habano wrapper that landed in the Top 10.
Of the wrappers that were specifically disclosed, here was the breakdown:
Ecuadorian Habano 5
Ecuadorian Maduro 3
Connecticut Broadleaf 3
Ecuadorian Connecticut Shade 2
Ecuadorian Desflorado 2
Nicaraguan Habano 2
We broke out Ecuadorian Connecticut Shade and Ecuadorian Desflorado in separate categories, but an argument can certainly be made to combine these categories.
We also looked at wrappers originating by country. Here we include cases where the wrapper's country of origin is disclosed, but not the specific type of tobacco. Ecuador once again led the way with 12 entries (up from 11). If a country was not officially specified, we classified it as "Unknown".
We pointed out that there was only one San Andres wrapper, thus only one entry from Mexico. This year the country that was shut out was Brazil.
Ecuador 12
Unknown 7
Nicaragua 4
USA 3
Dominican Republic 2
Honduras 1
Mexico 1
Nicaragua and Dominican Republic Lead the Way with Country of Origin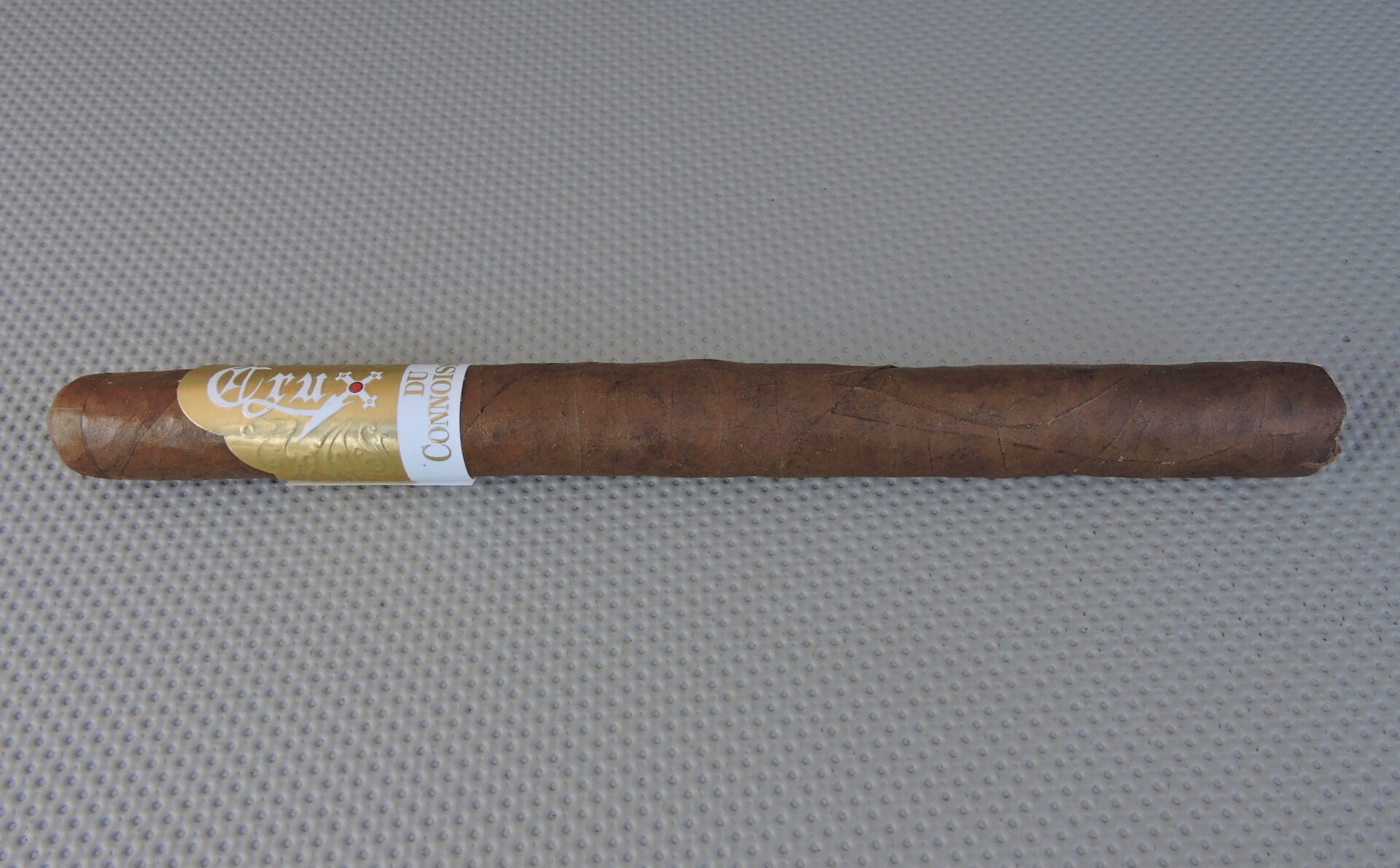 In this country we look at country of origin where a cigar is produced.
No surprises here. Nicaragua and the Dominican Republic led the way with 13 cigars each. Costa Rica was a distant third with three entries (two from MBombay and one from LH) and there was only a single entry (Aladino Elegante) from Honduras. The United States did not land a cigar on the Countdown.
Dominican Republic 13
Nicaragua 13
Costa Rica 3
Honduras 1
Davidoff Leads the Way with Companies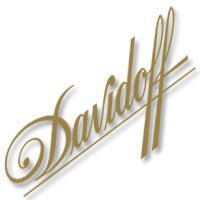 Davidoff was the dominant brand and company this year. As a brand it was highest performing brand on Cigar Coop. It also landed a record setting four cigars in the top 20.
Only five companies landed multiple entries on this year's Countdown.
Davidoff – 4
Crux – 2
MBombay -2
Dunbarton Tobacco and Trust – 2
Black Label Trading Company / Black Works Studio – 2
Boutiques Unified, which is the rebranded House of Emilio did land four cigars from three separate companies (Black Label Trading Company Bishops Blend Robusto, Black Works Studio Killer Bee Green Hornet Robusto, 1502 XO Toro, and Nomad Martial Law Toro)
Davidoff, Casa Fernandez, and Espinosa Cigars each extended their longest streak of consecutive appearances on the Countdown with 4, dating back to 2013.
Davidoff Leads the Way with in terms of Factory
Note: Here we group factories with multiple operations into a single category.
It was no surprise that Davidoff topped the list with five. The four Davidoff branded cigars came from TABADOM with one entry (Paul Garmirian 25th Anniversary Connoisseur) from the Occidental Cigars factory.
There were only six factories with multiple entries on the Top 30. Plasencia was second with four entries – including the #1 ranked Crux du Connoisseur No. 2. Two surprise entries were Tabacos de Costa Rica (where all three Costa Rican made cigars on the Countdown are made) and Fabrica Oveja Negra, the factory operated by James Brown of Black Label Trading Company.
La Zona with three entires was our Small Factory of the Year for the second year in a row. Tabacalera A. Fuente y Cia was our Large Factory of the Year, but did not land a Top 30 cigar. With Fuente this award was less about what was released in 2016 and more about the consistency out of that factory. In our book, this still edged out Davidoff.
Davidoff 5
Plasencia SA 4
Fabrica Oveja Negra 3
Tabacos de Costa Rica 3
La Zona SA 3
Quesada Cigars SA 2
First Timers
This year saw 8 companies make the Countdown for the first time (down from 13 in 2015 and 9 in 2014). Of the new companies only JRE Tobacco was a first year company.
Size Matters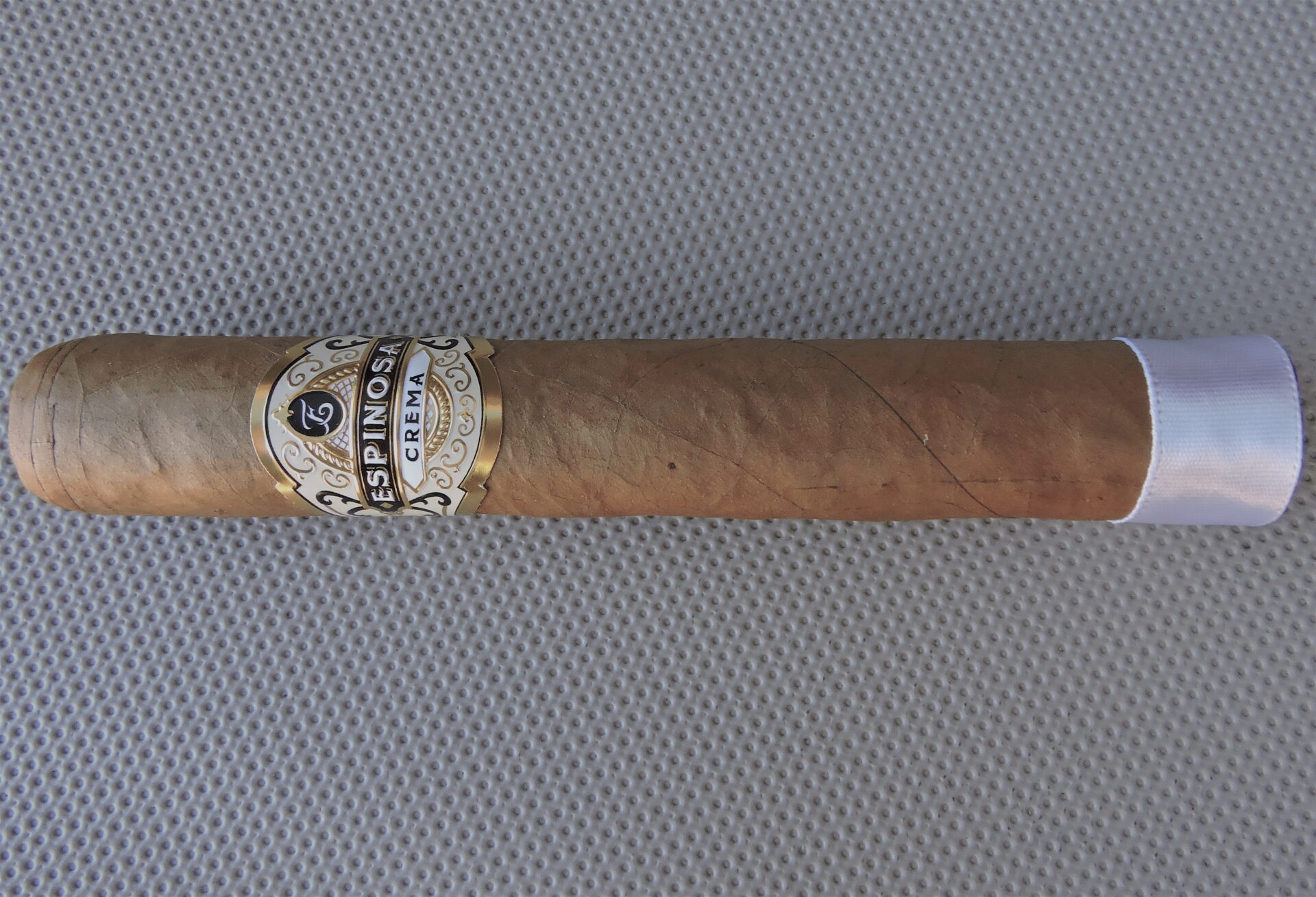 Like last year, Toro was the dominant size. As we did last year we divided Toro into regular Toro (Approx. 6″, 50 to 52 ring) and Toro Grande (Approx 6″ > 52 ring). These cigars accounted for 16 of the 30 cigars – split equally between Toro and Toro Grande. The strength of Toro Grande was also reflected in the overall performance ratings for Vitolas for 2016.
Lanceros had four entries on the Countdown  – led by Crux du Connoissuer and Aladino Elegante which took the top two spots. The LH Maduro Lancero was counted as a lonsdale since it was a 42 ring gauge.
Five vitola sizes landed multiple times on the Countdown
Toro 8
Toro Grande 8
Lancero 4
Robusto 3
Belicoso 2
There were six box-pressed entries on this year's Countdown.
What was Different About Our Top 30
We had two lanceros landing at #1 and #2 (Crux du Connoisseur and Aladino Elegante).
Our list had some cigars that were not found on many other media lists. The most notable cigars not widely seen on other lists include: Aladino Elegante, Flores y Rodriguez Connecticut Valley Reserve Gran Toro by PDR Cigars, Espinosa Crema Toro Grande, Saga Short Tales-Tales of High Priming,  Davidoff Scorecard 2016, Dunhill Signed Range Seleccion Suprema, LH Maduro Lancero, MoyaRuiz Pickle Juice, Regius Exclusivo U.S.A. Oscuro Especial Robusto, and Quesada Reserva Privada Oscuro Toro
Probably our most glaring omission is Warped Maestro Del Tiempo. This simply did not make the review cycle in time for 2016. It will be reviewed early in 2017 and under the new two year rule could be eligible for the Countdown.
As mentioned, input from cigar enthusiasts who do not follow social media was used.
Photo Credits: Cigar Coop