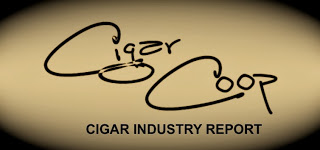 The Cigar Industry Report is a one stop place to catch up on the activity here at Cigar Coop and Stogie Geeks. It is a combination of our news reports, cigar reviews, and assessment updates we do throughout the week. We will also recap what happened on our Stogie Geeks show. Finally, each week we will look back at Cigar Coop history. Look for this report every Saturday morning at 8am Eastern time.


This is our final Cigar Industry Report for what we consider the 2014 Cigar Year. On November 28, we begin our 2015 Cigar Year. Next week, we will turn the volume number ahead to Volume 4 and continue to bring you the most in-depth cigar week recap in the industry.
Feature of the Week: Davidoff Oro Blanco Pricing Announced
For the past several weeks, Davidoff of Geneva has promoting what is the company's first true vintage cigar, the Davidoff Oro Blanco. Up until this week, much of the information of this cigar was shrouded in mystery. Perhaps the biggest mystery around this cigar has been what the price would be. Davidoff had been hyping this cigar as "the most expensive Davidoff ever". This week the details came out on this cigar – and the long awaited price point has also surfaced.
News and Previews
Legislative News
Stogie Geeks Three Year Anniversary Show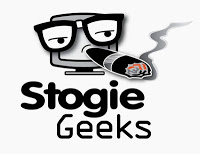 We published the content from our 3 year Anniversary show in support of Cigar Rights. WeThanks to our special guests. Please join our cause and commit to join Cigar Rights of America or renew your membership for year.
Click here to see all of recap of the show and interviews / conversations with the following guests
.
Paul Joyal, Ocean State Cigars
Robbie Streitz, AJ Fernandez Cigars
Phil Zanghi, Debonaire Cigars
Todd LoScola, Havana Cigar Club
Glynn Loope, Executive Director of Cigar Rights of America
Nicholas Melillo, Melillo International
Seth Geise, Seth's Humidor
Logan Lawler, Cigar Federation
Victor Vitale, Legacy Brands
Jana Mooney, The Humidor
Rafael Nodal, Boutique Blends Cigars
This past week we welcomed Juan Martinez, President of Joya de Nicaragua as our special guest. We also covered Cigar Humidification as part of our Debonaire Ideal segment. Our smokes of the week included:
Debonaire Maduro Toro
Davidoff Year of the Sheep – Limited Edition 2015
E.P. Carrillo Medalla D'Platino (Federal Cigar Exclusive)
Miami Cigar and Company 25th Anniversary Nicaragua
Regius Damaris Gran Toro
On this date November 22nd…