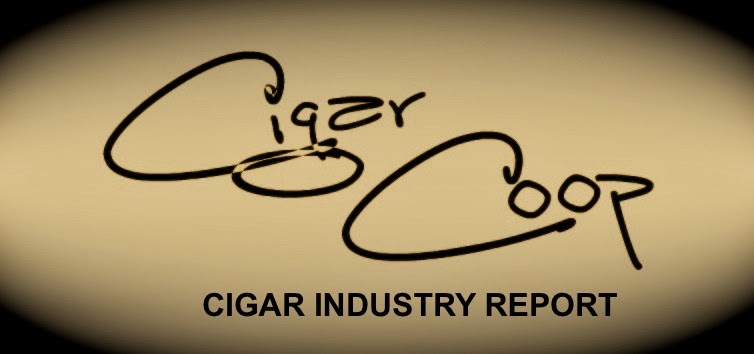 The Cigar Industry Report is a one stop place to catch up on the activity here at Cigar Coop and Stogie Geeks. It is a combination of our news reports, cigar reviews, and assessment updates we do throughout the week. We will also recap what happened on our Stogie Geeks show. Finally, each week we will look back at Cigar Coop history. Look for this report every Saturday morning at 8am Eastern time.


Cigar Industry Report: Volume 4, Number 21 (Edition 118 4/18/15)
Feature of the Week: The TAA 2015 Exclusive Series
This week the 47th Tobacconist Association of America (TAA) Convention took place at Casa de Campo in the Dominican Republic. The convention is the place where various manufacturers will showcase products that will be sold exclusively by the nearly 80 members of the TAA.
For 2015, ten new TAA releases by were introduced this past week. This past week we took at look at these new releases.
Southern Cigar Festival
Cigar Coop and Stogie Geeks are proud to partner with the Southern Cigar Festival. The event is being held on June 6 at the Verizon Wireless Ampitheatre at Encore Park in Alpharetta, Georgia. This past week, we provided a preview of the event. Tickets are available through Ticketmaster via the event website.


News and Previews
Legislative News
Federal: No new sponsors were added to Senate Bill (S. 441) as the total sponsors remains at 15. Eight new co-sponsors have also been added to House Bill (HR 662): Rep Scott Austin [R-Georgia], Rep. Reid J. Ribble [R-Wisconsin], Rep James B Renacci [R-Ohio], Rep Don Young [R-Alaska], Rep Bob Goodlatte [R-Virginia], Rep Joe Courney [D-Connecticut], Rep Jim Jordan [R-Ohio], and Rep Rodney P. Frelinghuysen [R-New Jersey] – the total sponsors is now at 94.
Louisiana: Harrah's Casino and several bars and restaurants have filed a suit to try to stop the New Orleans Smoking Ban. While a restraining order was requested, that request was denied. The case is scheduled to be heard on May 21, but the smoking ban in New Orleans starts on April 21st.
Assessments