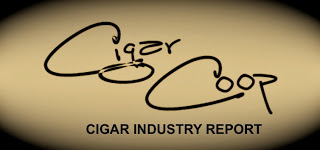 The Cigar Industry Report is a one stop place to catch up on the activity here at Cigar Coop and Stogie Geeks. It is a combination of our news reports, cigar reviews, and assessment updates we do throughout the week. We will also recap what happened on our Stogie Geeks show. Finally, each week we will look back at Cigar Coop history. Look for this report every Saturday morning at 8am Eastern time.


Aged Selects 2014 Cigar of the Year Countdown
In a Cigar Coop December tradition, we began a daily countdown of the Top 30 Cigars for the Yea for 2014. This is the fifth consecutive year for the countdown. We are proud to welcome Aged Selects as our official sponsor.
We outlined our vision and criteria in this month's Editor's Corner. Here were this week's selections #11 through #6:
#11: Torano Exodus 1959 Finite 2013
#10: Las Cumbres Tabaco Senorial by Jose Blanco
#9: Casa Fernandez Aniversario Serie 2014 – The Ares
#8: Illusione Fume D'Amour
#7: Hammer + Sickle Sochi Limited Edition 2014
#6: Casa Fernandez Aniversario Series Boheme No. 35
Feature of the Week: Ortega Announces Wings for Warriors 50 Back

It was almost three years ago when Eddie Ortega launched Ortega Premium Cigars. At that time, there was a line planned called Brotherhood which was going to be a giveback program for the military. This week, the company announced the cigar which will be a part of this project. The cigars will be called Wings for Warriors 50 Back. It will be in support of Wings for Warriors and 50 percent of the proceeds will be donated from Ortega to that organization.
News and Previews
Altadis USA: We previewed the up and coming Montecristo Grupo de Maestros Private Batch.
Perdomo: Company President Nick Perdomo posted a picture on his Facebook page of a cigar called Perdomo Small Batch 2005. According to Perdomo the project is "coming soon".
Quesada: We previewed the new St. Patrick's Day limited cigar, the Quesada Keg. The company has also announced there will be three line extensions to the Casa Magna Domus Magnus II line. We previewed the first of these line extensions – the Trajan.
Legislative News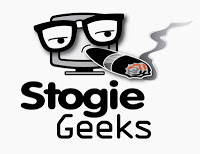 Stogie Geeks will not broadcast on Decembe 25th or January 1st. We will return on January 8th with Episode 124.
On this date December 27th…