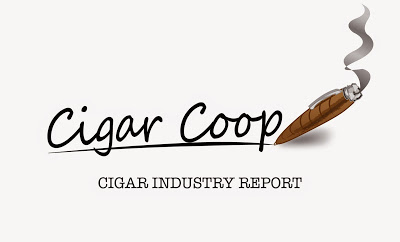 The Cigar Industry Report is a one stop place to catch up on the activity here at Cigar Coop and Stogie Geeks. It is a combination of our news reports, cigar reviews, and assessment updates we do throughout the week. We will also recap what happened on our Stogie Geeks show. Finally, each week we will look back at Cigar Coop history. Look for this report every Saturday morning at 8am Eastern time.

Cigar Industry Report: Volume 5, Number 30 (Edition 179 6/18/16)
Feature of the Week: De Los Reyes and UPS Launch Shipping Platform for Cigar Industry
This past week, De Los Reyes Cigars announced a partnership with UPS. This just isn't a shipping agreement, but the launch of a full shipping platform. According to De Los Reyes Cigars, the program will leverage technology to provide rapid shipment (72 hours) from the De Los Reyes factory to retailers. The program also has a distributor of record to handle payment of federal taxes as well as the generation of invoices.
---
FDA News
On Going Coverage
---
News and Previews 
Senate Bill S. 441: S. 441 is the Senate Bill to gain an exemption from the FDA on premium cigars. This week, no new co-sponsors were added.  The total sponsor count remains at 21.
House Bill HR 662: H.R. 662 is House Bill to gain an exemption from the FDA on premium cigars. This week no new co-sponsored were added. The total number of sponsors remains at 166.
House Bill 2058:  H.R. 2058 is the House Bill to change the effective date for cigars subject to FDA regulation from 2007 to 21 months following any proposed regulations are put into effect. This week, two new co-sponsors were added: Collin Peterson [D-Minnesota] and Tom Merino [R-Pennsylvania]. The total number of sponsors is now at 66.
State Department: Three U.S. Diplomats have been expelled from Nicaragua. In a response from the State Department, this incident could negatively impact trade relations.
West Virginia: Governor Earl Ray Tomblin signed into a law a bill that increases the State's Tobacco Tax.
---
Assessments
Agile Cigar Reviews
---
Stogie Geeks