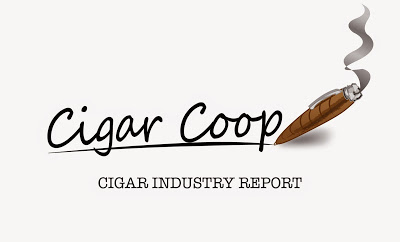 The Cigar Industry Report is a one-stop place to catch up on the activity here at Cigar Coop. It is a combination of the news reports, cigar reviews, and assessment updates we do throughout the week. In addition, each week we will look back at Cigar Coop history. Look for this report every Saturday morning at 8am Eastern Time.
Cigar Industry Report: Edition 305 (11/24/18)
Feature of the Week: Happy New Year!
Yesterday was Black Friday, but more importantly it was the start of the 2019 Cigar Year on Cigar Coop. We will be unveiling some of the changes coming to Cigar Coop on a special podcast (check our Facebook page for details). One change is our numbering system. We will be moving way from the "Volume" and "Number" system and go to straight sequential numbering with "Edition".
News and Previews
---
Prime Time Show
No show this week
Prime Time Special Edition
No show this week.
On Special Edition 43, Omar de Frias of Fratello Cigars joined us as a special guest.
Schedule
Prime Time
No Show – 11/22/18 – Thanksgiving
Episode 76 (11/29/18) – James Brown, BLTC/Black Works Studio
Episode 77 (12/6/18) – The Cigar Aficionado Top 25 Pre-Game show
Prime Time Special Edition
Special Edition 43 (11/20/18): Omar de Frias, Fratello Cigars
Special Edition 44 TBD
Special Edition 45 (12/18/18): Tom Lazuka, Asylum/CLE Cigars
---
On this date November 24th