---
For the tenth consecutive year, the Cigar Coop brand has provided coverage of the International Premium Cigar and Pipe Retailers (IPCPR) Association Trade Show and Convention. We are proud to be a part of a very small group of media to say that. Today we continue our ten-part series where we look back our experiences at the IPCPR Trade Shows over this decade.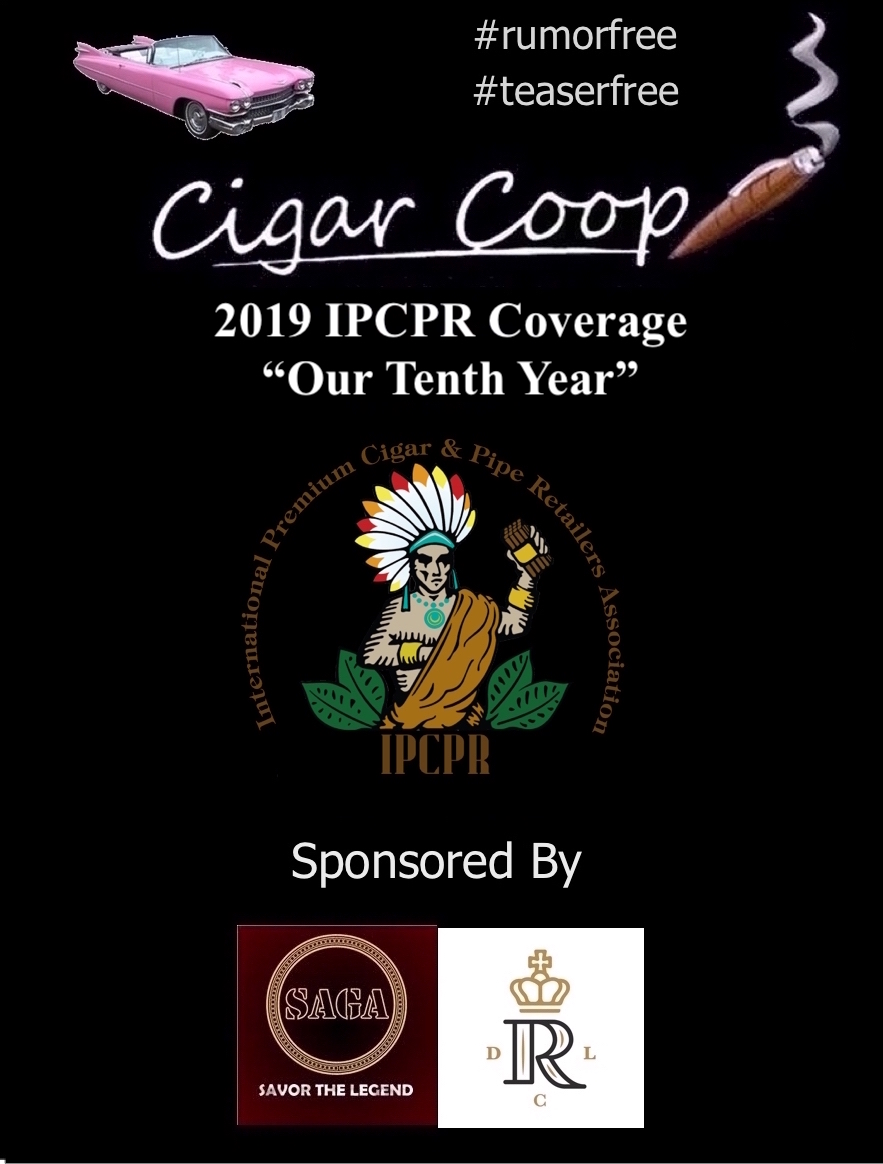 2013
The 81st Annual International Premium Cigar and Pipe Retailers (IPCPR) Convention took place July 13-17th  at the Sands Expo Center in Las Vegas. It would mark a return to Las Vegas after a one-year hiatus.
For Cigar Coop, this was a very important show. This was the show where I would meet Mark Feeley, aka Stogie Santa. Mark would become one of my closest friends and a true confidant and mentor to me in the cigar business. Mark was at the Ocean State Cigars booth in 2013, but he was also the co-host of Stogie Geeks. I had become a listener of Stogie Geeks and wanted to introduce myself. Mark and I hit it off immediately and eventually, it was Mark who led me to join and merge Cigar Coop with Stogie Geeks. It would prove to be an incredibly successful 3 1/2 year partnership. I'd like to think we built a groundbreaking podcast that paved the way for the Prime Time Shows in 2017. While Mark and I eventually departed  Stogie Geeks, our friendship remains very tight and we talk almost daily to this day.
The year 2013 was also the first anniversary of my decision to try my hand at video coverage. After that ill-fated attempt, I decided to leave it to the experts like Stogie Review and focus on what we do best – product coverage. This would be a show that would have plenty of it.
There was little doubt that the star of the 2013 IPCPR Trade Show was Davidoff. Center stage was the Davidoff Nicaragua, the first Nicaraguan puro blended by Henke Kelner. It would kick off a five-year period of innovation at Davidoff that was unmatched.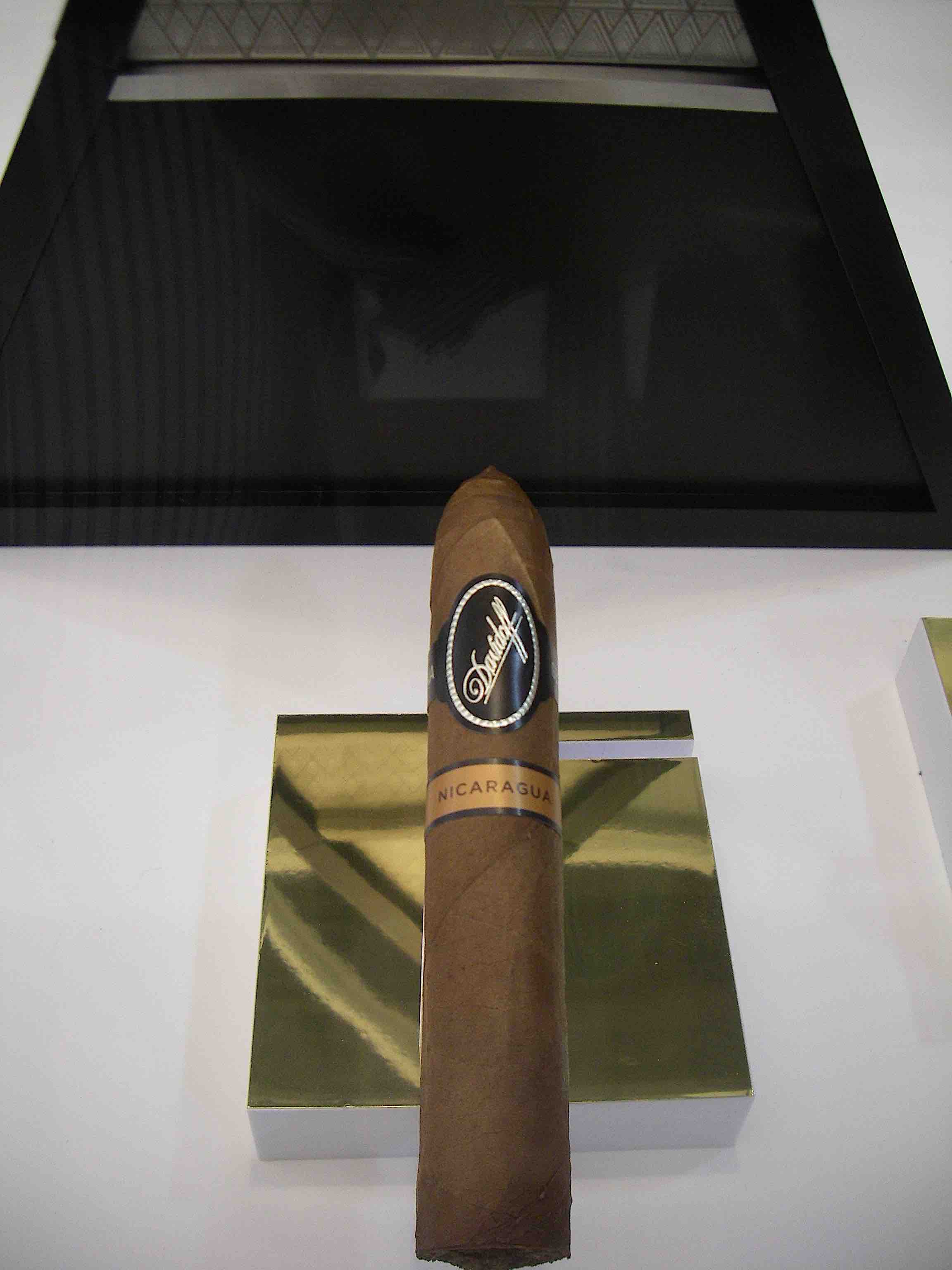 About a month earlier, Davidoff had unveiled its rebranding and revamping of the Camacho brand. This year's IPCPR proved to be the first place where most people got to see it in person.
At the same time, Camacho unveiled its Board of the Bold consisting of Matt Booth (Room 101), Coach Mike Ditka (who was partnering with Camacho on Ditka branded cigars), and Rob Weiss (soon to partner with Davidoff on the B.G. Meyer brand).
Ditka was also present at this IPCPR. Not only was he at the Camacho booth, but he spoke at the Opening Breakfast. He was probably one of the best speakers the breakfast ever had. In addition, there was an encounter with Mike Ditka by this author – and I actually got to smoke with him at the old Laguna Champagne Bar at the Palazzo.
Davidoff Nicaragua was my pick for second hottest cigar at the show as I thought Alec Bradley's Mundial would surpass it. There was a lot of hype about this cigar as the company literally sent a five-pack of these cigars into the stratosphere). The company actually filmed the journey into space. When the pack returned to earth, the company retrieved it and had it on display in the booth.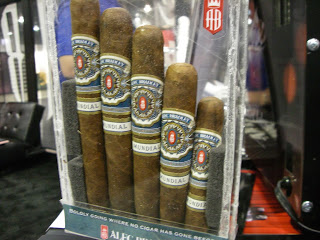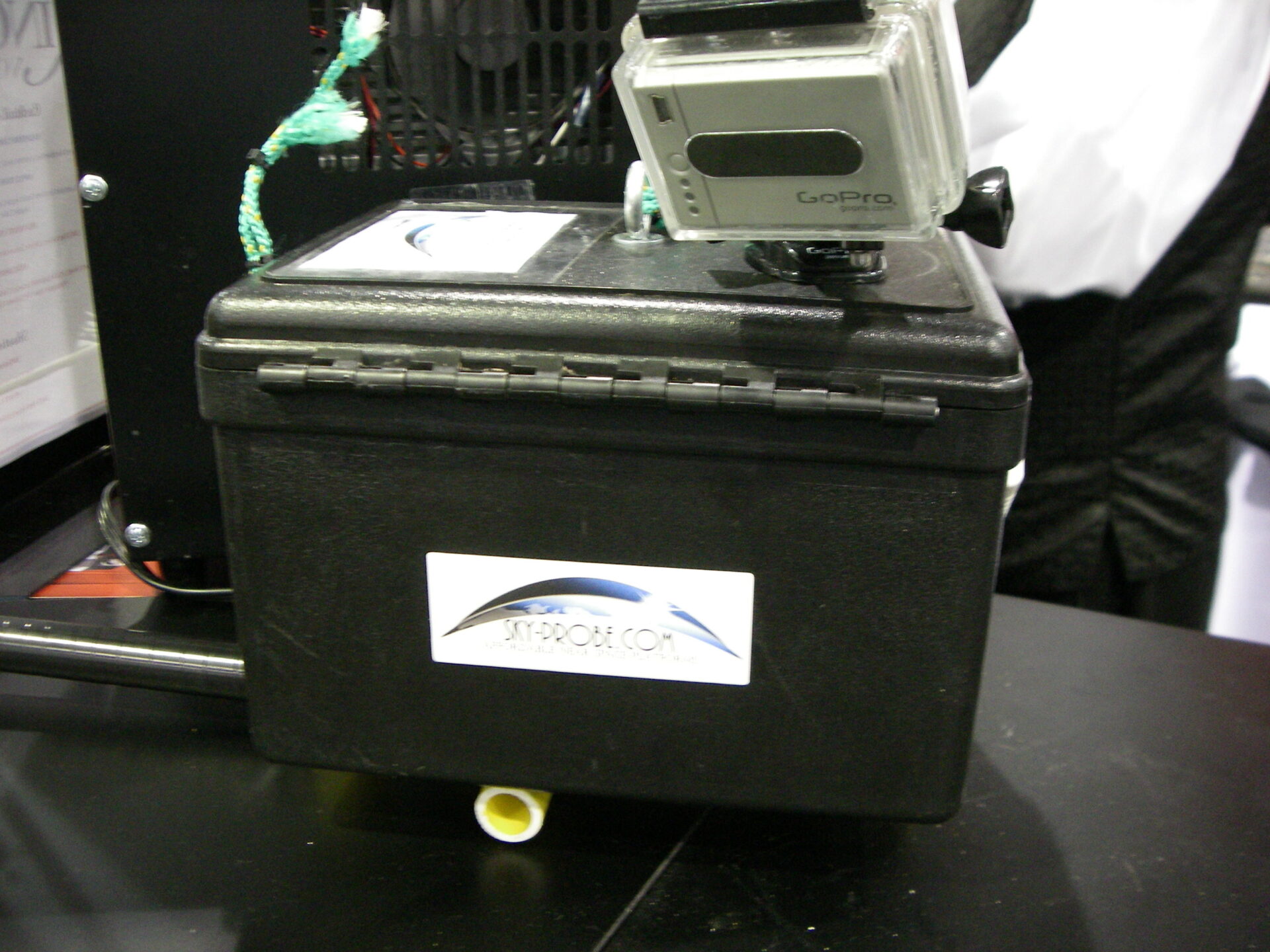 Sam Leccia made his return to the Trade Show after a two-year absence. Just prior to the Trade Show, there was an injunction filed by Oliva Cigar Company to prevent him from coming to the trade show with his Sam Leccia Cigar Company brand. This was due to a violation of his non-compete clause. Prior to the IPCPR Trade Show, an agreement was reached that allowed Leccia to come back to the Trade Show. This time, he came in as Leccia Tobacco and he launched his new lines Leccia Black and Leccia White. Since Leccia Tobacco was distributed by Toraño Family Cigars, he was a part of the Toraño Family Cigars' booth.
Leccia Black was a line that used fire-cured tobacco in the blend. It was one of three lines that was featured at the trade show utilizing this tobacco. The other two were Gran Habano's  George Rico S.T.K. Miami American Puro and Drew Estate's MUWAT Kentucky Fire Cured line. It turned out that Leccia would beat Gran Habano and Drew Estate to market. While Leccia won the sprint, the marathon would be won by Drew Estate as Kentucky Fire Cured would become an integral part of the portfolio and remains an active part of retailer shelves to this day.
2013 would also be the first IPCPR Trade Show for House of Emilio. House of Emilio was a distribution company based in the mid-Atlantic that was being spearheaded by Gary Griffith of Emilio Cigars. Over the prior twelve months, Rodrigo Cigars, Herederos de Robaina, Guayacan Cigars, Global Premium Cigars (1502 Cigars), Epicurean Cigars, Ezra Zion Cigar Company, and Nomad Cigar Company joined up with House of Emilio for distribution. At the 2013 Trade Show, Emilio would sign up a new company known a Bodega Premium Blends.
The House of Emilio booth made a big splash at the show, but this would pretty much be its apex. Slowly the brands of House of Emilio would depart. In time, the distribution company was rebranded as Boutiques Unified (originally called Boutiques United). James Brown would eventually bring in Black Label Trading Company, and become the core of the distribution company. This past year, the brands were rebranded as Oveja Negra Brands, with Emilio Cigars remaining a part of it.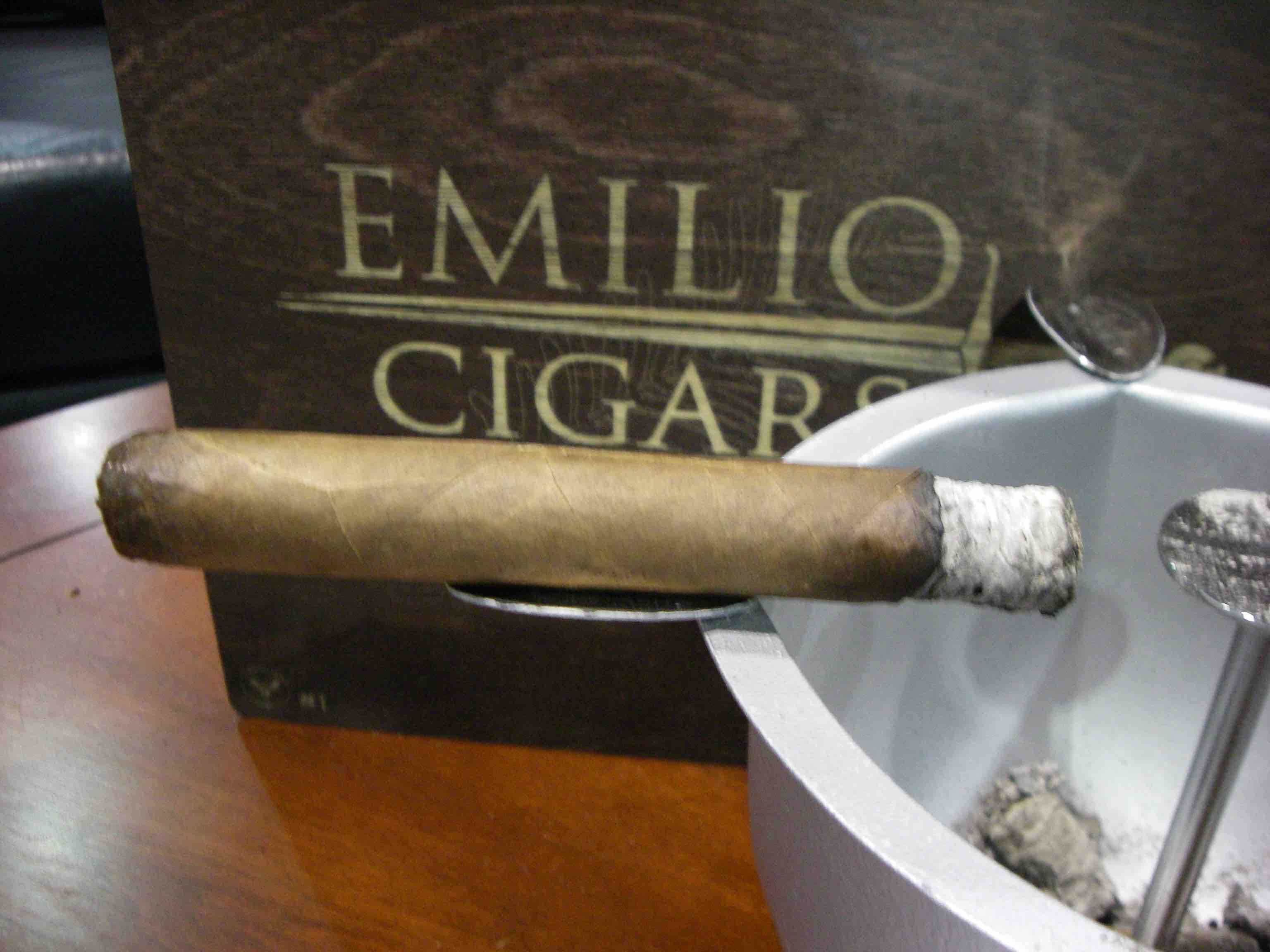 There was a small brand known as Fratello Cigars started by an employee of NASA named Omar de Frias that made its debut. The brand got a nice boost at being made available to attendees of the all-important FDA seminar.
E-Stunner was a brand that E.P. Carrillo released in 2013. It was a brand that had a bull-fighting theme to it.  The launch of the cigar was promoted complete with a mechanical bull. When the brand restructured its portfolio in 2016, the brand did not make it.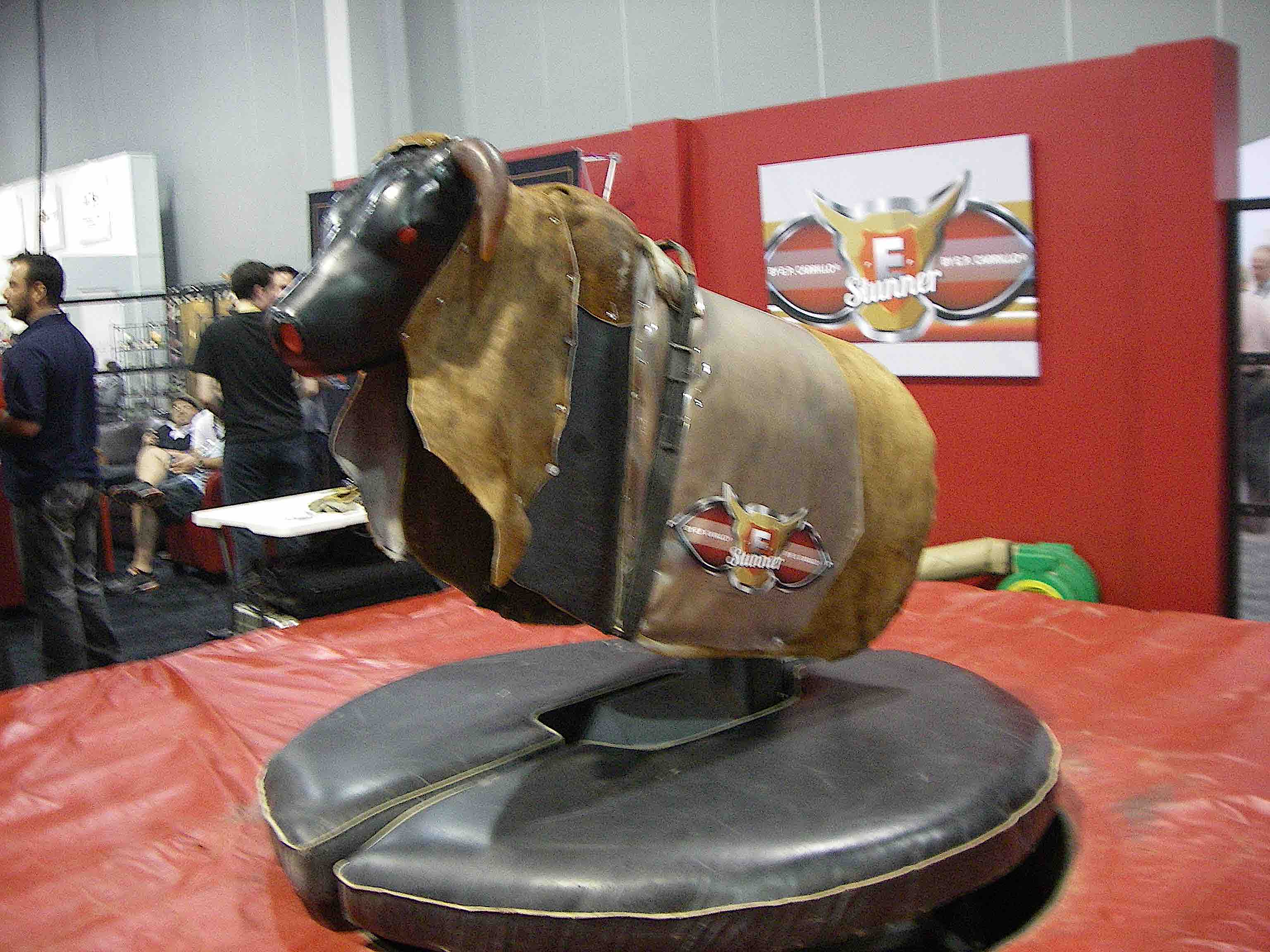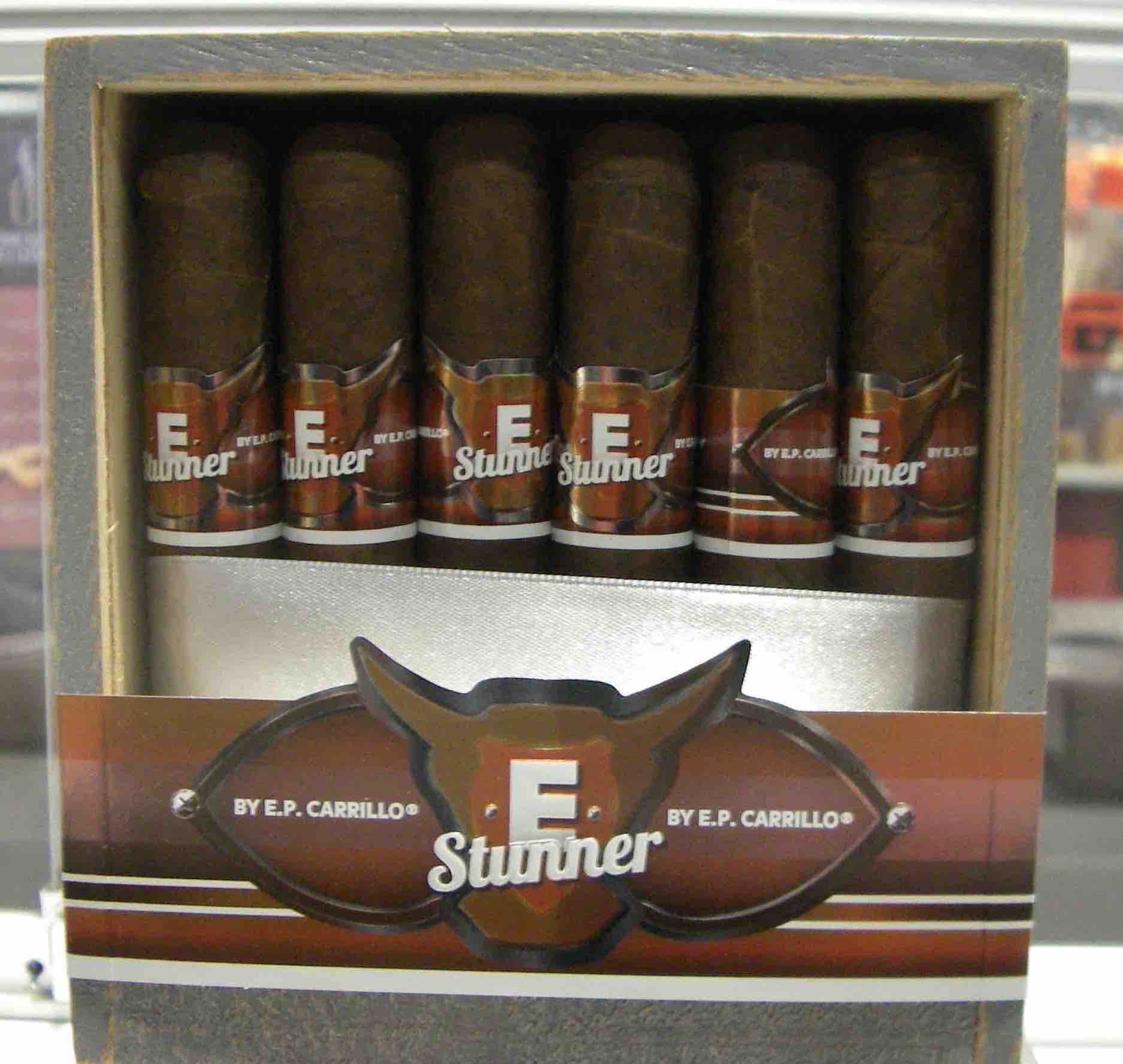 Two "power players" also had their first appearance at the 2013 IPCPR Trade Show – Royal Gold Cigars and Sindicato Cigars. Royal Gold was a premium division of Swisher International. They would partner with several factories including: Plasencia (Casino Gold HRS), Augusto Reyes (Kismet), NACSA (Gold Strike), and Drew Estate (Nirvana Cameroon Selection). Nirvana Cameroon Selection got considerable attention as the first major Cameroon release out of Drew Estate.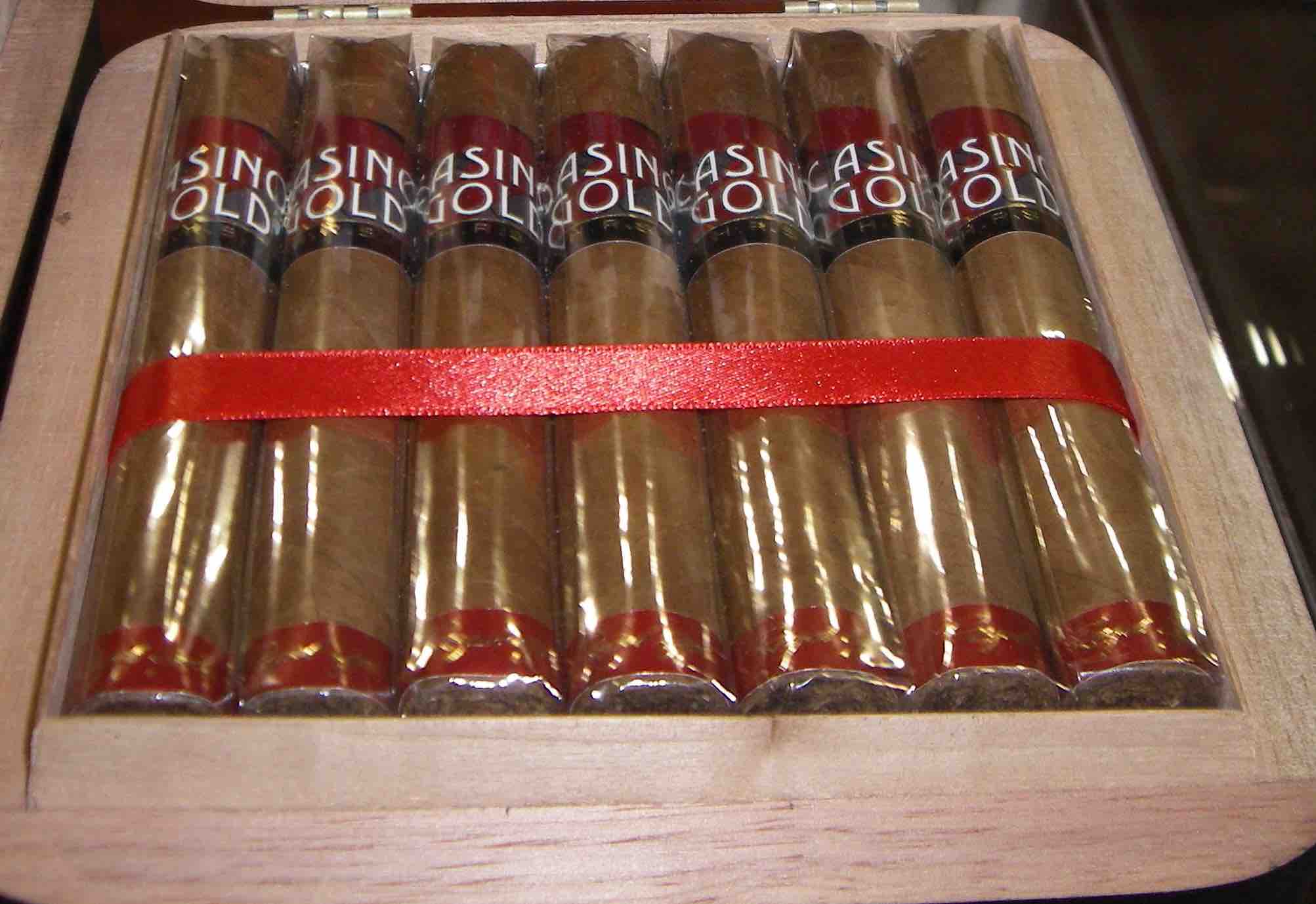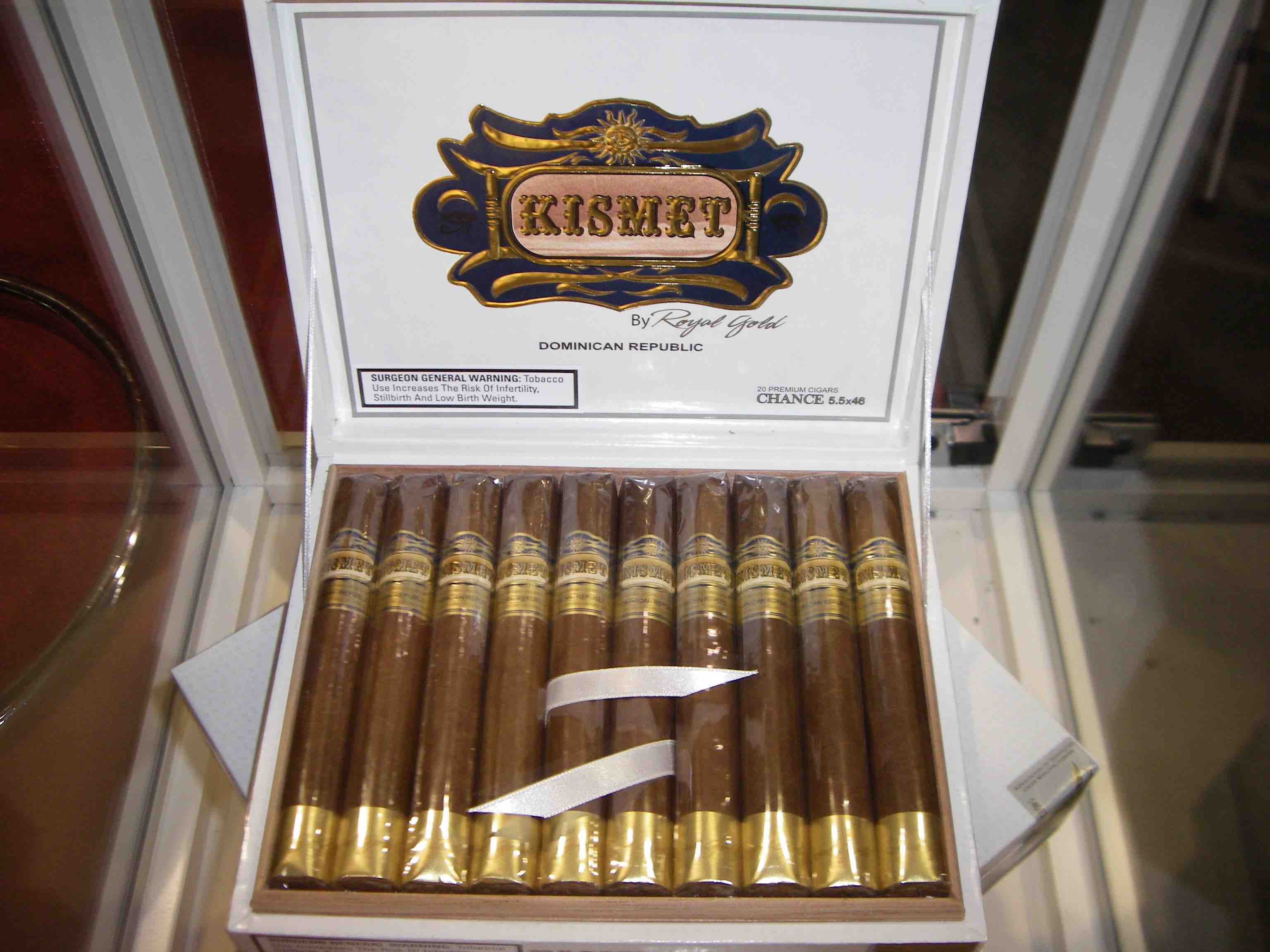 Royal Gold's partnership with Drew Estate became a sign of things to come. Fifteen months later, Swisher International would acquire Drew Estate. While Nirvana Cameroon Selection would stick around for a while, the other brands of Royal Gold Cigars were discontinued following the acquisition of Drew Estate.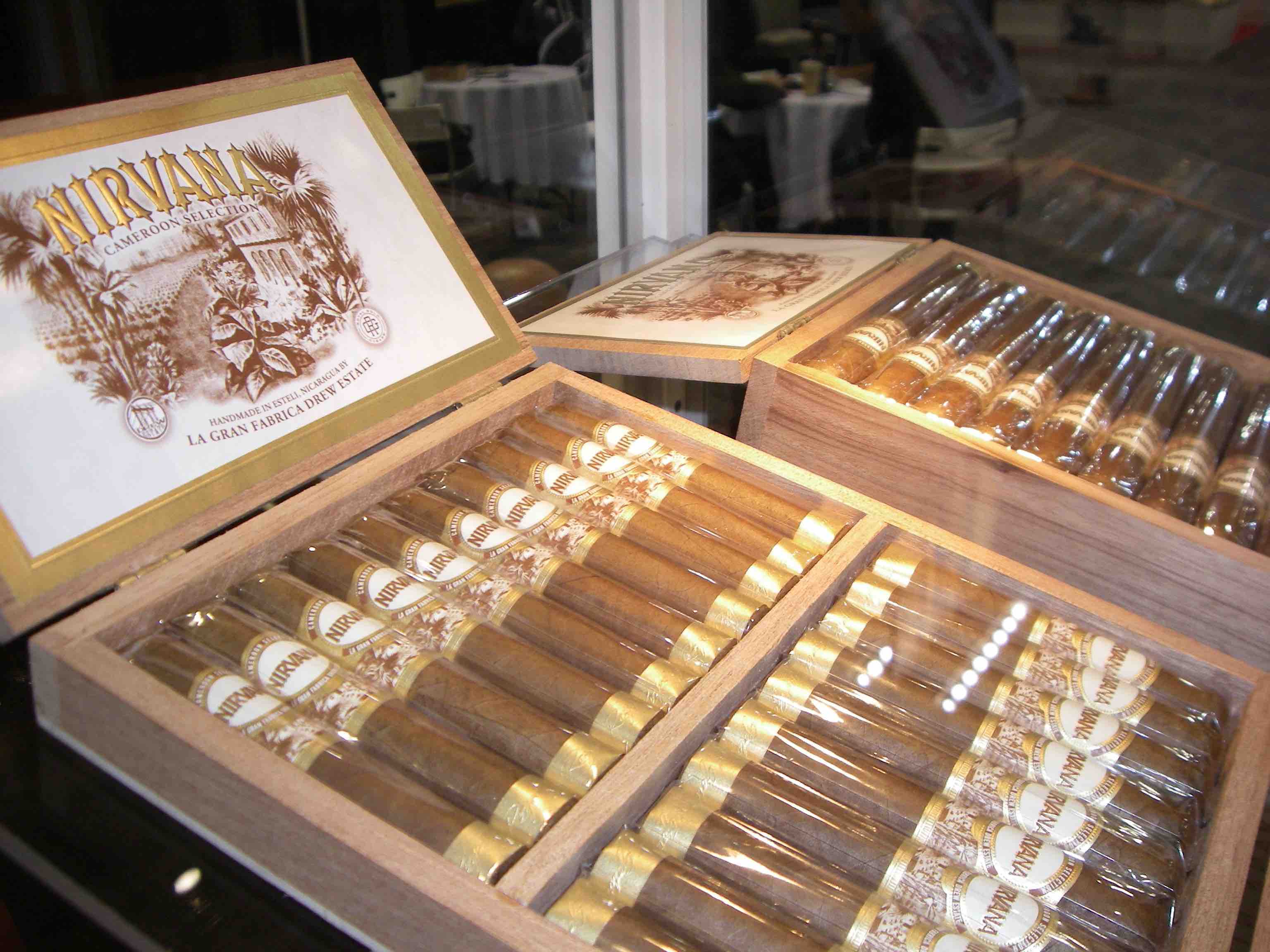 Sindicato Cigars was started by a group of 45 strong cigar retailers who were joining together to enter the manufacturing side of the business.  They hired industry veteran Jim Colucci as their President and CEO. The plan was for the partners to sell the cigars in their stores, and make the products available to all retailers.
Like Royal Gold Cigars, Sindicato partnered with several leading factories: NACSA(Affinity), Agrotabacos (Hex), and TABSA (Sindicato). The company would have mixed results penetrating the market. Recently the company announced a deal where Gurkha would handle its sales. At the 2019 IPCPR Trade Show, they were a part of the Gurkha booth and pretty much as an area relegated to a small section of the booth.
Other noteworthy releases from 2012 included:
Previous Installments of this Series
Photo Credits: Cigar Coop
Video Credit: Alec Bradley Cigars