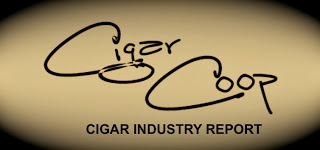 The Cigar Industry Report is a one stop place to catch up on the activity here at Cigar Coop and Stogie Geeks. It is a combination of our news reports, cigar reviews, and assessment updates we do throughout the week. We will also recap what happened on our Stogie Geeks show. Finally, each week we will look back at Cigar Coop history. Look for this report every Saturday morning at 8am Eastern time.


Announcement: Cigar Coop News to be Exclusively Featured on Cigar Dojo App

Cigar Coop is proud to announce that our industry leading news stories to Cigar Dojo. We will be the exclusive provider of news on the Cigar Dojo Mobile Application. Cigar Dojo is the leading online social community for cigar enthusiasts available on mobile devices. It also provides a toolkit to those cigar enthusiasts on the go. Be sure to check them out at www.cigardojo.com and get the application here.


Aged Selects 2014 Cigar of the Year Countdown
In a Cigar Coop December tradition, we began a daily countdown of the Top 30 Cigars for the Yea for 2014. This is the fifth consecutive year for the countdown. We are proud to welcome Aged Selects as our official sponsor.
We outlined our vision and criteria in this month's Editor's Corner. Here were this week's selections #18 through #12:
#18: Tatuaje Jekyll
#17: Cohiba Comador
#16: Aging Room Bin No. 1 by Boutique Blends Cigars
#15: Avo Limited Edition 2014 – Avo 88
#14: Long Live the King by Caldwell Cigar Company
#13: Davidoff Year of the Sheep Limited Edition 2015
#12: 601 La Bomba Warhead II by Espinosa Cigars
Feature of the Week: Obama Announces Intent to End Cuban Embargo

The Embargo against Cuba has not been lifted, but this week in a landmark announcement, President Obama announced plans to restore diplomatic relations with Cuba with plans to end the 50 plus year old Cuban Embargo. We have full analysis on what this means in our feature story.
News and Previews
Legislative News
Stogie Geeks Episodes 122 and 123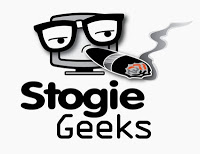 On this date December 20th…