Last week came word of the hiring of Sean Williams as the Brand Ambassador for one of General Cigar Company's most prestigious brands, Cohiba. The news came as a big surprise to many in the cigar industry, but to this author, it's clear it's part of a bigger story at General – one of change. It is a change that continues to evolve, but most importantly is positioning this company quite well for the future.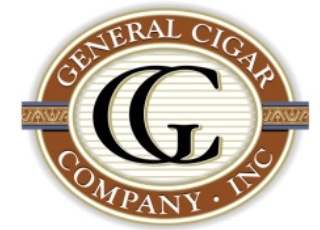 In November 2015,  Scandinavian Tobacco Group (STG), the parent company of General Cigar Company decided to make a major leadership change. Dan Carr was out as President of General and Regis Broersma, who was Managing Director at STG Germany would assume that role. Whenever a leadership change of this magnitude is made, change is inevitable to permeate through an organization. One big change that has been noticeable to me has been the strengthening of the company's Brand Ambassador team. It's a change that I feel has been for the better for General Cigar.
In recent years, with the rise of the smaller companies, these companies have been successful at being able to provide a more personal and direct connection to the consumer. This has been seen in a number of ways – whether social media interaction or at events. Simultaneously, this allows the consumer to feel closer to the brand. The job of the Brand Ambassador is to facilitate this connection. Prior to the program picking up momentum at General, I think it's a fair argument to say that there is a group of people who felt General had been a bit out of touch with its customer base.
A Company with Strong Best Practices and People
Back in late January, I visited the hub of General Cigar's Dominican Republic operations – including the General Cigar Dominicana factory and some of the farms in the Mao region. I also spent time with Broersma and the senior leadership team in the Dominican Republic. I was quite impressed with the operation I saw as well as the people who I met. I recently summarized this trip as follows:
General Cigar Dominicana is a massive operation. What I discovered is that this is a company that is committed to working with the best raw materials, the best people, and carrying out a series of well-defined processes to ensure that quality is maintained and "integration" from one activity to another occurs.
My overall feeling here is big is not bad – and big can work and work quite well as there are some excellent products coming out of General. 
One thing was clear to me following this visit – there was a very good story I observed at General Cigar. With what I saw, I was confident that this was a company that had a lot to offer from the production side of the house. Following my visit, I began to think about how all of these positives could better translate to the consumer base. It was the recent hiring of Sean Williams as the new Brand Ambassador for Cohiba that made me realize that General Cigar was also taking the steps to bring this story to its customers.
The Ambassadors
Over the past year and a half, General has been investing in building up its Brand Ambassador team. Williams joins a team consisting of names such as Jack Toraño, Justin Andrews, and Rick Rodriguez.
Jack Toraño's story is well-documented. His family traces its heritage in the cigar business back to Cuba in 1916 when his grandfather Santiago Toraño began brokering tobacco. Jack had a successful career in marketing. In 2011, he went to work for his cousin Charlie at Toraño Family Cigars. In 2014, Charlie sold the brands of Toraño to General Cigar. At the time Jack was not a part of the acquisition. Jack would move on to Duran Cigars and take on a similar role to what he had at Toraño. Eventually the opportunity presented itself for Jack to return to his roots and work on the brand that was a part of his heritage. Throughout his career, whether at Toraño, Duran, or now at General, Jack's bold personality combined with his knowledge has proven to be a winning formula with consumers. In this author's opinion, since Jack joined General, cigar enthusiasts are not only talking Toraño again – they are smoking a lot more Toraño. Toraño Family Cigars and Duran Cigars are what many would call "boutique / small companies" (*). Since joining General Cigars last year, Jack has kept true to his roots from those smaller companies, yet has flawlessly integrated into the much bigger General Cigars.
After graduating college, Justin Andrews took a job with a small company called Lou Rodriguez Cigars. He quickly ascended to become the company's Vice President. He had been involved in all aspects of the company's operations from sales and marketing to product development. In 2015, Andrews would join General Cigar working under Michael Giannini with the Foundry brand. The Foundry brand has been considered boutique and small batch subsidiary of General Cigar – therefore it seemed to be a natural fit for Andrews.  Since joining Foundry, Andrews has worked on streamlining the brand and helping to focus it around a combination of heritage brands (Bolivar, Ramon Allones, and Temple Hall Estates) and new offerings (Time Flies). After Giannini's departure, for all practical purposes, Andrews has become the face of the brand. Like Jack's work at Toraño, it seems that since Andrews' arrival that Foundry has gained some traction with many consumers reaching for the brand. In addition, Andrews has also adapted well to the transition to a larger company.
Unlike Williams, Toraño and Andrews, Rick Rodriguez was not a recent hire from the outside. Rodriguez has worn multiple hats for General over the years. For many years, he had worked as an apprentice to the legendary Benji Menendez. He also underwent a unique training program in General to become a blender in his own right. Rodriguez has also spent much time as a brand ambassador. During his time at General, he is well-known for being a part of "Team La Gloria" (La Gloria Cubana). In 2011 he moved over to the CAO where he became the brand's blender. Boutique and Small Batch have very much been a part of Rodriguez's time at General. La Gloria Cubana is essentially factory in the General Cigars Dominicana factory in the Dominican Republic. It has very much a boutique / smaller factory feel to it. With CAO, Rodriguez has also worked on small batch releases as well. Meanwhile, there is a track record here with Rodriguez blends such as Flathead, Amazon Basin, and Consigliere developing a strong connection with consumers. As result, it's safe to say, CAO is a thriving brand.
Finally, Sean Williams comes in as the Brand Ambassador for Cohiba. This is very much one of the more valuable properties in the General Cigar portfolio. Williams comes from Primer Mundo Cigars, a small production/boutique company based in Atlanta. He owned Primer Mundo for over a decade and built a very strong and personal connection with his customer base. One can certainly argue, Cohiba is a brand under General needed a shot in the arm – and Williams just might be what the doctor ordered.
A Strong "Ground Game"
There is a common thread with each of the four brand ambassadors. Several times, I have used the phrase, "connection with the customer".  Williams, Toraño, and, Andrews have come from smaller companies. Over the years, working in this model has enabled this trio to develop a talent for knowing how to make such a connection.
We've heard it before from manufacturers in many industries – i.e. "we want to get leaner and more agile".  General Cigar has not come out and said they are looking to do this, however it is very clear that the building of this brand ambassador team is signaling a wind of change at General. This is a very interesting approach being taken by General. They aren't just talking the game, they are bringing people in from a culture that practiced "boutique" day in and day out.
Of the four ambassadors, Rodriguez is the one who has been with General. While he didn't come from a boutique background, he has been successful in practicing these principles at General. Meanwhile, the additions of Williams, Toraño, and Andrews strengthen that model. With brands such as Bolivar, Ramón Allones, and Cohiba in the hands of this team, things could get very interesting if and when the Cuban Embargo is lifted.
I see these moves as a way General Cigar is positioning its "ground game" going forward. It brings a team of strong knowledgeable people supporting the brand at the consumer level. To this author, the investment of this team is very much the reflection of company President Regis Broesma's dynamic personality. Given there were so many positives with what is coming out General, the Brand Ambassadors are a great way to bring this message forward.  In the end, I believe this will position General Cigar very well in both the near and long-term future.
—
* Note: For this analysis, I am using the terms boutique and small company interchangeably. I realize the term "boutique" has often been a subject of controversy but will leave that subject alone for this piece.