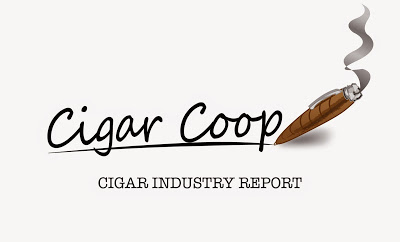 The Cigar Industry Report is a one-stop place to catch up on the activity here at Cigar Coop. It is a combination of the news reports, cigar reviews, and assessment updates we do throughout the week. In addition, each week we will look back at Cigar Coop history. Look for this report every Saturday morning at 8am Eastern Time.

Cigar Industry Report: Volume 7, Number 20 (Edition 273 4/7/18)
Feature of the Week: Davidoff Seleccíon 702 Limited Edition 2009 Returning
After nearly nine years, Davidoff is bringing back the Davidoff Seleccíon Limited Edition 2009 for a limited run. We've got the details here.
---
News and Previews
---
Assessments
Agile Cigar Reviews
Editor's Corner
This month's Editorial is entitled "April".
---
Cigar Coop Coffee Collection
We have partnered with Layne Coffee to offer two unique coffee blends. We have the details here. You can also order your coffee here.
---
Prime Time Show
This week for Episode 48, we welcomed Tony Bellatto of La Barba Cigars as our special guest. In our Debonaire Ideal segment, we talked about wine. Finally, in our Deliberation Segment, we discussed wine reviews and had a wine rapid-fire with Tony.
Prime Time Show Schedule
Upcoming Schedule (Subject to Change)
Prime Time
Episode 49 (4/12/18): One Year Anniversary Show with AVO Cigars – Live from Tampa, Florida
Episode 50 (4/19/18): Dean Parsons, Epic Cigars
No Show (4/26/18)
Episode 51 (5/3/18): Steve Saka, Dunbarton Tobacco & Trust
Episode 52 (5/10/18): Juan Lopez, Gurkha Cigars
Episode 53 (5/17/18): The Drew Estate Barn Smoker Pre Game Show w/ Jeff Borysiewicz – Live from Orlando, Florida
Prime Time Special Edition
Special Edition #27 (4/10/18): Todd Naifeh, ZT Cigars
Special Edition #28 (4/17/18) Ernesto Perez-Carrillo Jr, E.P. Carrillo
Special Edition TBD (4/27/18): Christian Eiroa, CLE Cigar Company