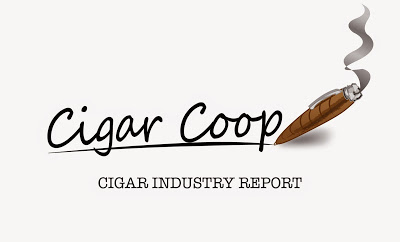 The Cigar Industry Report is a one-stop place to catch up on the activity here at Cigar Coop. It is a combination of the news reports, cigar reviews, and assessment updates we do throughout the week. In addition, each week we will look back at Cigar Coop history. Look for this report every Saturday morning at 8am Eastern Time.
Cigar Industry Report: Edition 306 (12/1/18)
NOTE: The December Editor's Corner will publish on Sunday December 2nd, 2018
Feature of the Week: Trump Administration Takes Sanctions Against Nicaraguan Leaders 
On Monday, November 27th, 2018 U.S. President Donald J. Trump an Executive Order permitting the Treasury Department to prevent individuals contributing to the violence and civil rights abuses in Nicaragua from conducting business with the United States.  So far, the Treasury Department identified Vice President Rosario Maria Murillo De Ortega (wife of Nicaraguan President Daniel Ortega) and Nestor Moncada Lau, who has served as a national security adviser under the Ortega regime as people subject to the sanctions. We got the details here on what this means to the cigar industry.
News and Previews
---
Prime Time Show
No show this week
Prime Time Special Edition
No show this week.
Schedule
Prime Time
Episode 76 (12/6/18) – The Cigar Aficionado Top 25 Pre-Game show
Episode 77 (12/13/18) – TBA
Episode 78 (12/20/18) – TBA
Episode 79 (12/27/18) – Tim Wong, Pier 28 Premium Cigars
Prime Time Special Edition
Special Edition 44 (12/18/18): Tom Lazuka, Asylum/CLE Cigars
---
On this date December 1st