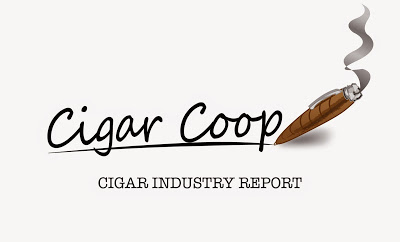 The Cigar Industry Report is a one-stop place to catch up on the activity here at Cigar Coop. It is a combination of the news reports, cigar reviews, and assessment updates we do throughout the week. In addition, each week we will look back at Cigar Coop history. Look for this report every Saturday morning at 8am Eastern Time.

Cigar Industry Report: Edition 307 (12/8/18)
Feature of the Week: Cigar of the Year Countdown 2018 Commences
For the ninth consecutive year, Cigar Coop is doing a Cigar of the Year Countdown. Through January 7, 2019, we will count down the Top 30 Cigars for 2018. Yesterday the Countdown commenced:
The criteria for the Countdown can be found here. We also announced changes to the 2019 Cigar of the Year in our Editor's Corner.
News and Previews
---
Prime Time Show
This week for Episode 76, we presented our annual CA Top 25 Pre-Game Show.
Prime Time Special Edition
No show this week.
Schedule
Prime Time
Episode 77 (12/13/18) – TBA
Episode 78 (12/20/18) – Klaas Kelner, Davidoff
Episode 79 (12/27/18) – Tim Wong, Pier 28 Premium Cigars
Prime Time Special Edition
Special Edition 44 (12/18/18): Tom Lazuka, Asylum/CLE Cigars
---
On this date December 8th