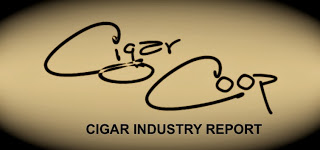 The Cigar Industry Report is a one stop place to catch up on the activity here at Cigar Coop and Stogie Geeks. It is a combination of our news reports, cigar reviews, and assessment updates we do throughout the week. We will also recap what happened on our Stogie Geeks show. Finally, each week we will look back at Cigar Coop history. Look for this report every Saturday morning at 8am Eastern time.


Feature of the Week: CVS Ends Tobacco Sales

The big news this week was the announcement of CVS Caremark ending the sales of tobacco products at their retail stores. The company issued a press release this past week with the announcement. The plan is to end sales at 7,600 stores by October 1st.
"Ending the sale of cigarettes and tobacco products at CVS/pharmacy is the right thing for us to do for our customers and our company to help people on their path to better health," said Larry J. Merlo, President and CEO, CVS Caremark. "Put simply, the sale of tobacco products is inconsistent with our purpose."Merlo continued, "As the delivery of health care evolves with an emphasis on better health outcomes, reducing chronic disease and controlling costs, CVS Caremark is playing an expanded role in providing care through our pharmacists and nurse practitioners. The significant action we're taking today by removing tobacco products from our retail shelves further distinguishes us in how we are serving our patients, clients and health care providers and better positions us for continued growth in the evolving health care marketplace."
It sparked a lot of spirit from many in the premium cigar industry. CVS is not known to carry handmade premium cigars, but more along the lines of machine made products, cigarettes, and pipe tobacco, but many cigar expressed outrage with this decision.

News and Previews.
Legislative News
FDA: No new co-sponsors signed on to HR792. The count remains at a total of 137 co-sponsors (138 total sponsors).
Hawaii: State Senator Brian Taniguchi (D) is is sponsoring H.B. 2971 that will impose a 50 cent tax on each large cigar.
Indiana: State Senator Vaneta Becker is introducing S.B. 306 that will allow smoking on the premises of a tobacco shop, so long as food or beverage is not sold in a manner that requires consumption on the premises.
Maryland: H.B. 443 proposes increasing the tobacco tax rate of OTP (Other Tobacco products – includes cigars) to 95% of the wholesale price.
Mississippi: Representative Bryant Clark introduced H.B. 739 around the Mississippi Smokefee Act has been defeated. Representative Bob Evans has proposed H.B. 1251 that would impose a 22.5% tax on cigars.
Missouri: Representative Courtney Curtis has introduced H.B. 1625 that would prohibit moking in all enclosed public places and enclosed facilities within places of employment.
West Virginia: Delegate Mike Manypenny (D) has proposed H.B. 4362 that bans smoking ina motor vehicle when someone 15 years or younger is a passener.
Assessment Update
Feature Story/Editor's Corner
Stogie Geeks – Episode 83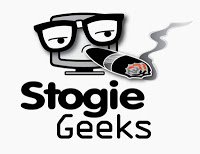 On this date February 8th…