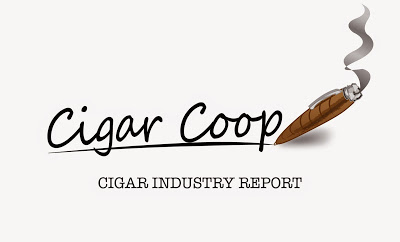 The Cigar Industry Report is a one stop place to catch up on the activity here at Cigar Coop and Stogie Geeks. It is a combination of our news reports, cigar reviews, and assessment updates we do throughout the week. We will also recap what happened on our Stogie Geeks show.  Finally, each week we will look back at Cigar Coop history. Look for this report every Saturday morning at 8am Eastern time.

Cigar Industry Report: Volume 4, Number 30 (Edition 127   6/20/15)
Feature of the Week:  Camacho Ships American Barrel-Aged
It's been two years since Camacho's rebranding and it could be one of the most successful in the history of the cigar business.  In a busy week of IPCPR news and a busy year for barrel-aging of tobacco, it seems Camacho struck gold with their new Camacho American Barrel-Aged.  It is probably one of the most talked about releases in some time.  It has now made it to stores, and we took a look at the cigar here.
News and Previews
Agile Cigar Reviews
Accessory Review
Stogie Geeks News
On this week's installment of the Stogie Geeks News Show, we talk La Aroma de Cuba Noblesse 2015, Davidoff Escurio, and the sale of Cigar Inn.
On this date June 20th…