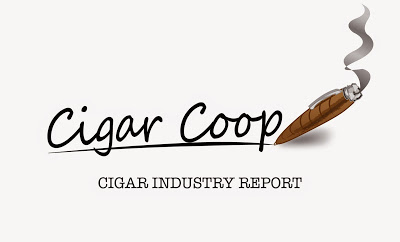 The Cigar Industry Report is a one stop place to catch up on the activity here at Cigar Coop and Stogie Geeks. It is a combination of our news reports, cigar reviews, and assessment updates we do throughout the week. We will also recap what happened on our Stogie Geeks show. Finally, each week we will look back at Cigar Coop history. Look for this report every Saturday morning at 8am Eastern time.

Cigar Industry Report: Volume 5, Number 52 (Edition 201 11/19/16)
On Thanksgiving 11/25, we complete the 2016 Year on Cigar Coop. Next week begins the 2017 Year on Cigar Coop. This means we are approaching the Box Worthy Thirty Cigar of the Year Countdown starting in December. Stay tuned for more details.
We also hit the 1,600 day mark for consecutive days publishing – longer than Presidential term. We thank our audience for their support.
Feature of the Week: Why Donald Trump's victory is not a Silver Bullet in the Cigar Industry Battle with the FDA
Now that Donald Trump has been elected the 45th President of the United States, what does this mean for the battle against the FDA. In a special Editor's Corner, we analyzed and discussed why this is not a silver bullet for the cigar industry.
---
News Recap
Senate Bill S. 441: S. 441 is the Senate Bill to gain an exemption from the FDA on premium cigars. This week, no new co-sponsors were added.  The total sponsor count remains at 21.
House Bill HR 662: H.R. 662 is House Bill to gain an exemption from the FDA on premium cigars. This week, no new co-sponsors were added.  The total sponsor count remain sat 169
House Bill 2058:  H.R. 2058 is the House Bill to change the effective date for cigars subject to FDA regulation from 2007 to 21 months following any proposed regulations are put into effect. This week no new co-sponsors were added. The total number of sponsors remains at 78.
FDA: A proposed companion rule on automatic rejections related to submissions for FDA approval has been withdrawn.
Assessments
Agile Cigar Reviews
---
Stogie Geeks
This week was Episode 209 for Stogie Geeks. We welcomed back Fred Rewey of Nomad Cigar Company as our special guest. Tom Person of Commonwealth Cedar Spills was our special guest host. For our Debonaire Ideal, we talked did a segment called "Why Do Enthusiasts Like Boutiques". We did a special Post Election Hot Topics segment. Finally we had our Stogies of the Week which included:
---
Stogie Geeks News
This week on Stogie Geeks News we featured Leccia Tobacco, Foundation Cigar Company, some people news, and an FDA Update.
Stogie Geeks Shorts
This week we covered the history of the E.P. Carrillo Edicion Limitada Series.
---
On this date November 19th…