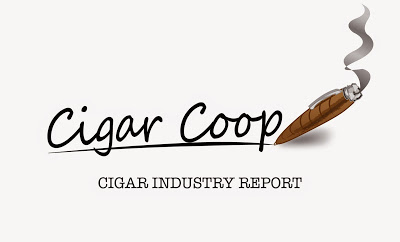 The Cigar Industry Report is a one stop place to catch up on the activity here at Cigar Coop. It is a combination of our news reports, cigar reviews, and assessment updates we do throughout the week. Finally, each week we will look back at Cigar Coop history. Look for this report every Saturday morning at 8am Eastern time.
Cigar Industry Report: Volume 6, Number 14 (Edition 215 2/25/17)
Feature of the Week: Cigar Industry's Lawsuit Gains Support in Motion for Summary Judgement
Four U.S. States (Arizona, Louisiana, Michigan, and Texas) as well at the non-profit organization Cause for Action Institute have filed amicus briefs supporting the three cigar trade associations calling for a Motion for Summary Judgement against the U.S. Food and Drug Administration. We got the details here.
News Recap
House of Representatives: H.R. 564 is a proposed piece of legislation that calls for an exemption from FDA Regulation for premium handmade cigars. This week no new co-sponsors signed on. The total number of sponsors remains at 70.
U.S. Senate: S.294 is the Senate companion bill to H.R. 564. This week Sen. David Perdue [R-Georgia] signed on. The total number of sponsors is now 13.
House Bill 1136: This is legislation that was introduced by Rep Tom Cole (R-Oklahoma) and Rep Sanford Bishop (D-Georgia) to change the Grandfather Date for Deeming Tobacco products subject to FDA Regulation from February 15 2017 to 21 days after enactment of the regulations.
Florida: State Senator Darryl Rouson has proposed SB 1138 to raise the age to purchase tobacco to 21.
---
Agile Cigar Reviews
---
On this date February 25th…