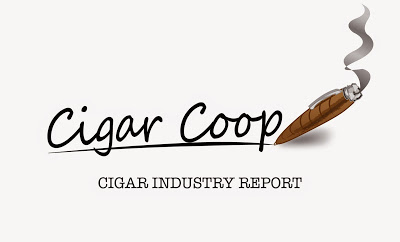 The Cigar Industry Report is a one stop place to catch up on the activity here at Cigar Coop. It is a combination of our news reports, cigar reviews, and assessment updates we do throughout the week. Finally, each week we will look back at Cigar Coop history. Look for this report every Saturday morning at 8am Eastern time.

Cigar Industry Report: Volume 6, Number 15 (Edition 216 3/4/17)
Feature of the Week: La Palina Classic Line Revamped and Expanded to Three Blends
The La Palina Classic, a value-priced line introduced in 2012 by La Palina Cigars has undergone some big changes. Three new blends, that will be produced by General Cigar Dominicana in the Dominican Republic – La Palina Classic Connecticut, La Palina Classic Rosado, and La Palina Classic Maduro are being introduced. These three blends replace the original La Palina Classic that was being made at PDR Cigars for La Palina.
News Recap
House of Representatives: H.R. 564 is a proposed piece of legislation that calls for an exemption from FDA Regulation for premium handmade cigars. This week eight new co-sponsors signed on including: Rodney Davis [R-Illinois], Francis Rooney [R-Florida], Thomas Garrett Jr [R-Virginia], Michael F. Doyle [R-Pennsylvania], Brian Babin [R-Texas], Sam Graves [R-Missouri], Robert Wittman [R-Virginia], and Robert Pittenger [R-North Carolina]. The total number of sponsors is now 78.
U.S. Senate: S.294 is the Senate companion bill to H.R. 564. This week no new co-sponsors signed on. The total number of sponsors remains at 13.
House Bill 1136: This is legislation that was introduced by Rep Tom Cole (R-Oklahoma) and Rep Sanford Bishop (D-Georgia) to change the Grandfather Date for Deeming Tobacco products subject to FDA Regulation from February 15 2017 to 21 days after enactment of the regulations.
Arkansas: Rep. Fred Allen has introduced legislation that would raise the State Smoking Age to 21.
Idaho: The State Senate killed a proposal that would have raised the State Smoking Age to 21.
---
Agile Cigar Reviews
---
Feature Stories
Editor's Corner
---
On this date February 25th…