For the 13th year, the Cigar Coop brand will be providing coverage of the Premium Cigar Association (PCA) Trade Show and Convention. This is also the 13th consecutive trade show we are covering and are proud to be a part of a very small group of media to say that. Our four-part series for the 2023 PCA Trade Show has you covered whether you are going to the show or following from home.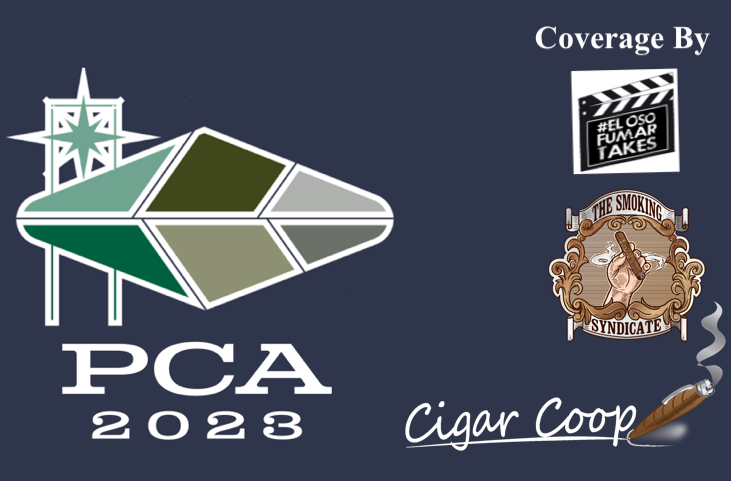 PCA 2023 Pre-Game – The Things to Watch
As long as we have done a Pre-Game Series for the Trade Show, we have tried to analyze potential trends. Originally this was more product and industry-centric, but over the years this has evolved to also include things to notice about the Trade Show itself.
The following are this author's thoughts on what to expect this year at the Trade Show (in no particular order of precedence).
Year of the Line Extension
Most years we see trends at the trade show in terms of tobacco, packaging, etc. There are some high-profile Connecticut Shade releases – and Sumatra wrapper also seems quite trendy. However, nothing has come close to what I am calling "The Year of the Line Extension."
A line extension is simply defined as a new size of an existing blend. While each year we see companies add new sizes to existing lines, this year it has been a lot more than in the past. Much of this I believe is due to the fact that the 2024 PCA Trade Show is taking place in eight months as opposed to a year, thus leading some companies to delay some full product launches.
Historically some companies pushed line extensions more in other years. With a good number of companies focused on line extensions, it will be interesting if they can create excitement and ultimately push sales numbers.
About those Connecticuts…
While I don't believe Connecticut wrappers are even close to dominating new products in terms of wrappers, I do believe this year we are seeing some higher-profile Connecticut Shade releases. These include (in alphabetical order and by no means a complete list of what would fall into this category)
Connecticut Shade cigars remain quite popular among consumers, so it will be interesting to see how things go when these releases hit the market.
There will be higher-priced cigars…
The price increases being seen in the cigar industry are making cigars that are $20.00 or over much more common these days. As a result, there are several ultra-premium releases that will be seen. There is certainly a market for many of these high-priced items. We'll highlight some of them here, but imagine there will be more.
There is the long-awaited debut of Montecristo 1935 Anniversary Edición Diamante where five of the six sizes will be over $20.00 – thus making this one of the more expensive Montecristo launches by Altadis USA to date. Foundation Cigar Company is launching the $40.00 The Tabernacle Knight Commander. It's a perfecto line extension to Tabernacle but the company says all of the proceeds will go to charity. Dunbarton Tobacco and Trust has the limited edition Sobremesa Brûlée Blue and Mi Querida Black Unicorns – and they will have Unicorn pricing at $100.00 per cigar
If you want one of Aganorsa Leaf's 10 x 100 JFR Lunatic Maduro cigars, you will be paying $40.00 for that – making it the company's most expensive release to date. JFR was originally a brand more value-priced.
Selected Tobacco is known for its ultra-premium cigars. The new Alfonso Gran Selección at PCA 2023 is priced between $42.00-$50.00. The Atabey Black Ritos will also carry a $50.00 price point. The Atabey Dioses 10 Years Extra Aged will have a $36.00 price point, and the Atabey Complete Selection Limited Edition Humidor is priced at $3,999.00. Selected Tobacco is distributed by United Cigars, which has its own ultra-premium line with Red Anchor. Three of the new sizes of Red Anchor are all priced above $20.00.
In terms of cigar prices, Oliva will be leading the pack (as of press time) with the Oliva Serie V Roaring Twenties Super Limited Edition carrying a $300.00 price tag! Oliva's other release, the Oliva Serie V Melanio Figuriño is still a $20.00 release.
Finally, while El Septimo has the $20.00 Empress of Sheba release, this section would not be complete unless we note that the company is bringing three ashtrays to the 2023 PCA Trade Show priced at ten million dollars apiece – priced higher than most cigar companies' budgets for the year!
…but keep an eye out for Value
There are some companies that are bucking the trend and will have major releases that are under $10.00. It's a very interesting strategic play for these companies in a world where prices are going up.
Leading the way is Forged Cigar Company. At press time the company has announced five releases all under the $10.00 price point that are expected to be showcased at this year's Trade Show. The only new Forged item we know at this time that will be priced over $10.00 is the newest installment to the Alec Bradley Fine & Rare Series. Knowing Forged's parent company Scandinavian Tobacco Group, they could still have more releases yet to be announced.
It is also worth noting that the La Aroma de Cuba Connecticut and Micallef Black are high-profile releases that are under $10.00.  Both of these releases were released in the last month and will be showcased by Ashton and Micallef Cigars respectively.  Other noteworthy value cigar lines under $10.00 include Aganorsa Leaf's New Cuba Superior, Curivari's Buenaventura Maduro, Toscano's Master Aged 4, United Cigars' Black Bomb Firecracker, and Polpetta by Dunbarton Tobacco & Trust,
The PCA Exclusives
These are cigars that are offered exclusively to retailers who attend the PCA Trade Show.  In 2021, the PCA put a framework in to make this a program.  In 2021 (the first year), I was unimpressed with the program.  Last year, I saw some improvement. This year, I thought the program took a step backward.
One thing that is blurry is the distinction between PCA Show Exclusives and the PCA Exclusive Series. Technically any company could offer a cigar exclusively to show attendees – and do it on their own terms. This is what I term PCA Show Exclusives. As for the PCA Exclusive Series, these are also cigars offered exclusively to show attendees, but these are cigars promoted by the PCA.
I like the idea of the PCA promoting a series of cigars, and I like it as an incentive to bring people to the Trade Show. The PCA certainly did its job of promoting the cigars. The problem is that the incentive needs to be offered much earlier than it was. Many of the PCA Exclusives weren't announced until late June. I contend these cigars need to be offered 60 to 90 days prior to the Trade Show. I believe the PCA did its part, putting a framework in place for the Exclusive Series. Now it's up to the manufacturers to step up and work with the PCA to get the word out.
I also think the manufacturers need to create more of a "wow" factor with PCA Exclusives. I believe C.L.E. Cigar Company has done the best job this year in announcing innovative blends with the Eiroa PCA Exclusive and C.L.E. PCA Exclusive. Luciano Cigars has a cigar with Turkish tobacco – which is unique. However, as a whole, I can't get excited about a new size of an existing blend as a PCA Exclusive.
I was hoping there would be a better definition for the PCA Exclusive Series. I also was hoping that by Year 3 (this year) companies could announce their PCA Exclusive products in ample time, but that has not been the case. Finally, there seems to be no progress in terms of having a set of truly innovative products making up the PCA Exclusives.
The BCA Pavilion: They built it….but will they come?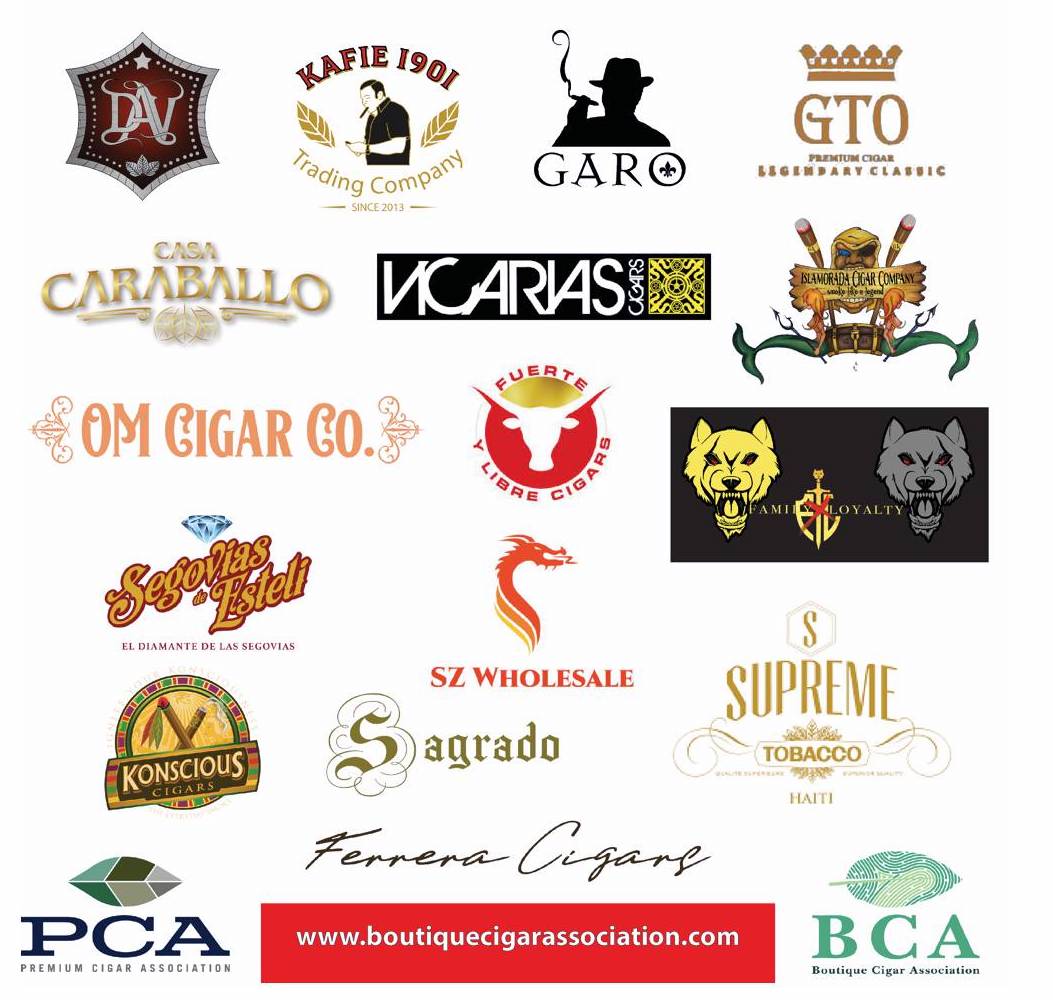 For the first time, the Boutique Cigar Association (BCA) is participating as an organization at the Premium Cigar Association Trade Show. The Pavilion is providing an area where 16 companies that are members of the association will exhibit in a common area, each will be in its own kiosk-like booth. This is a similar type of setup we have seen the Total Product Expo (TPE) Trade Show use for smaller companies.
There is some debate about whether this is a good thing or a bad thing for the BCA companies. Some believe each individual company would be better off exhibiting on its own at the Trade Show as opposed to being in the Pavilion area. The Pavilion concept is not new to the PCA Trade Show. In 2013, House of Emilio, a group of companies distributed by Emilio Cigars,  used a similar concept where each company distributed by Emilio had a booth in a common area. In the past two years, we have seen Sutliff Tobacco use a Pavilion-like concept for the companies it distributes.  Both of these have proven to be somewhat successful. However, that does not give the BCA companies an automatic ticket to success.
The idea of "If they build it, they will come" doesn't always work. The key to success at the Trade Show involves a company working all of its channels: consumer, retailer, and media. Many of these companies simply have not leveraged these channels well enough. They need to build awareness of their individual companies and get people excited about their participation in the PCA Trade Show. This is not the job of the BCA, it is the job of the individual participating companies. Yes, some of these companies have sent out an email saying where they are at the Trade Show, but it's fair to say that some of the companies there need to do a better job at saying who they are, what's unique about them, and what's new.
While I personally think the BCA Pavilion is a good concept, I don't think many of the exhibiting companies have made the most of it. Perhaps my opinion will change once the Trade Show opens.
Altadis and STG Return to the PCA Trade Show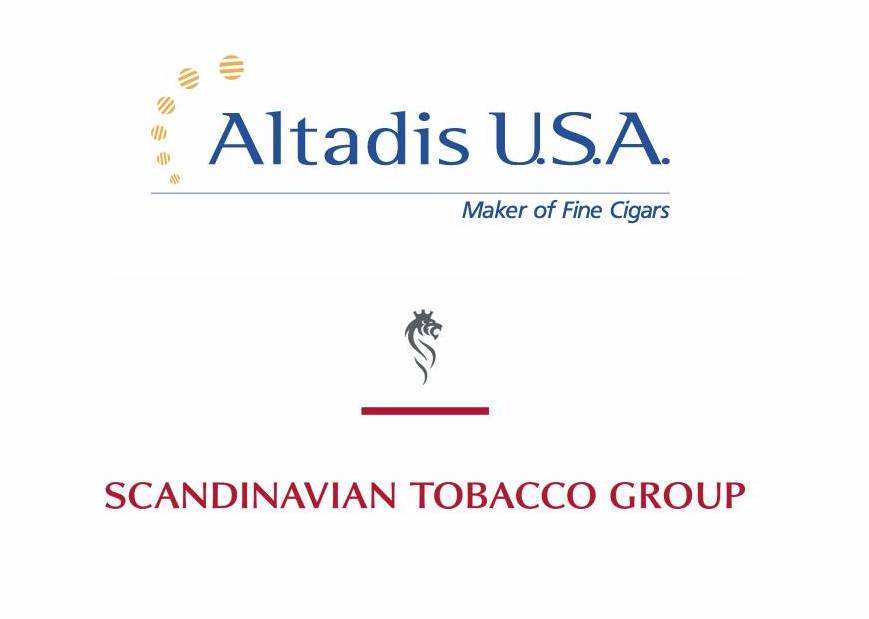 Back when the Big Four (Altadis, Davidoff, Drew Estate, and Scandinavian Tobacco Group) pulled out of the 2020 Trade Show, I predicted "a long winter."  We are now coming out of that "long winter" and there is a thaw.  Altadis is back in full force, Scandinavian Tobacco Group is back with Forged, and Drew Estate comes back next year.
This is a good thing. These companies have iconic brands and sell a lot of cigars. I've heard things in the past saying how it was better for small companies that these bigger companies were gone. I don't buy it. In my opinion, the more companies, the better. If it brings more people it helps everyone.
The Mainstream Celebrities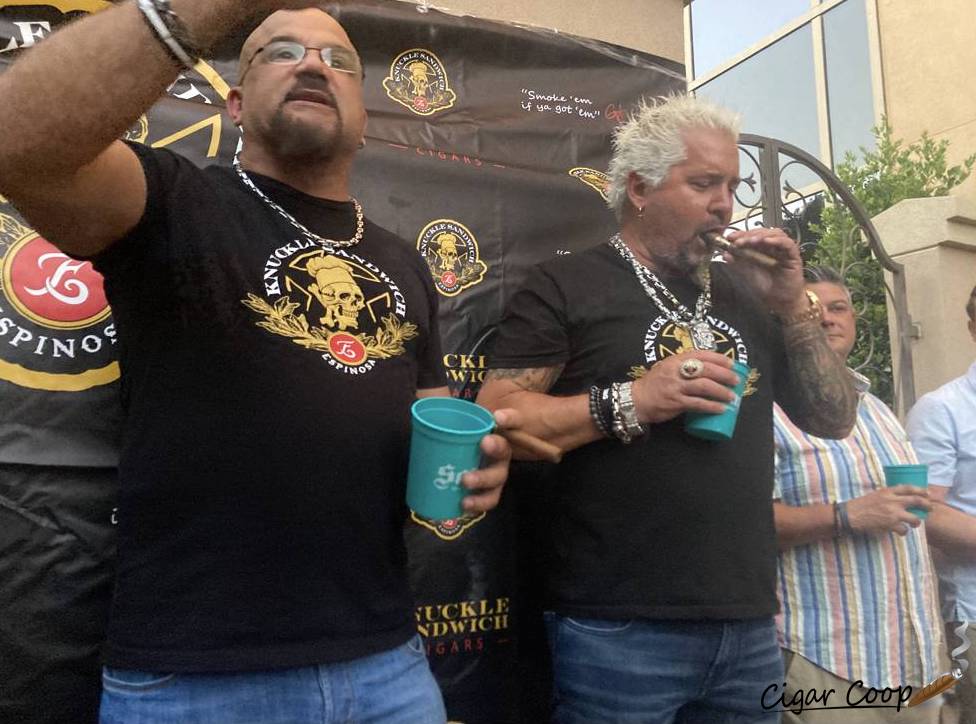 Our industry always gets excited when mainstream celebrities will be at the Trade Show.  That's a good thing for our industry. From what we have heard, the following celebrities will be at the show for at least part of the time (and what booth they will be at)
Guy Fieri (Espinosa/Knuckle Sandwich Cigars)
Chazz Palminteri (Zander-Greg)
Karl Malone (La Aurora)
Ed Reed (Plasencia)
Julio Cabrera (Sacrificio Cigars)
Expectations will be Higher for the Trade Show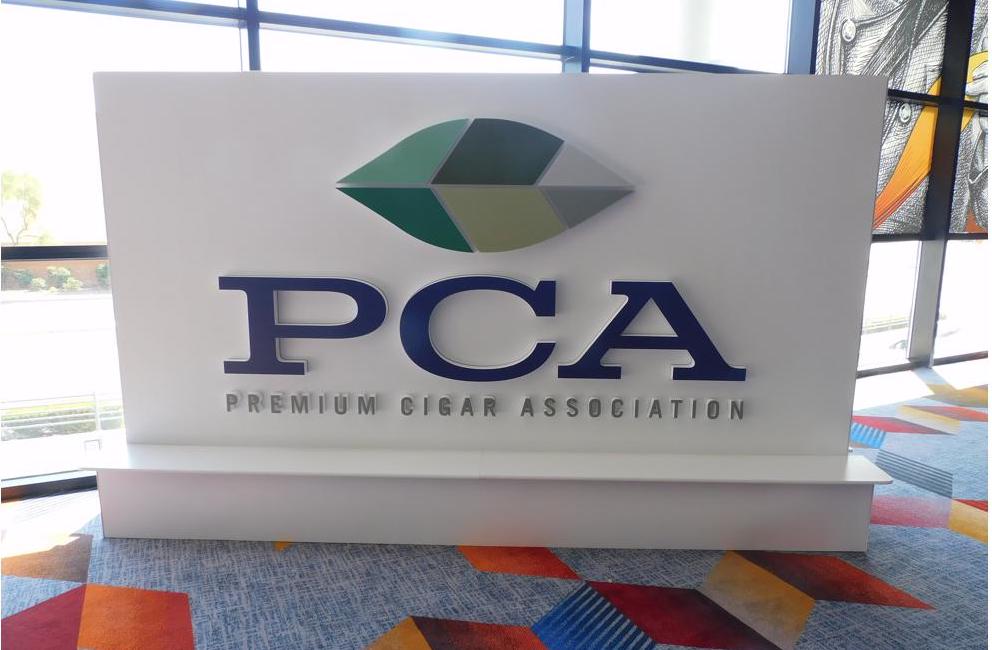 The PCA has done a good job of navigating some tough waters. Three years ago, the PCA staff was furloughed, the Trade Show was cancelled, the Big Four was gone, and the PCA had egg on their face following the 2019 CigarCon disaster. However, to give credit where credit is due, the PCA has done a great job at coming back. Credit to Scott Pearce and the board on this.
2023 has seen a lot of momentum for PCA. There is a lot of excitement around some of the opening day activities, and a positive energy has developed with the show moving to the spring. Furloughs, Covid-19, etc. are now a thing of the past. The PCA's focus is on growing the show, and the expectations are higher. I don't think this is a bad thing, and I have no reason to believe PCA will stumble this year.
One thing that surprised me was going into 2023, the PCA did not raise its membership dues. I mention this because lately, we have seen inflation rear its ugly head in a lot of places. The PCA has added staff, invested heavily in advocacy, and is doing a lot of travel, which increases my amazement that membership dues have stayed the same. While the trade show is trending positively, PCA still has work to do. The bottom line is: can the PCA afford to have a down year for the show and then raise prices? (assuming they are considering it)
2023 PCA Pre-Game Series – Other Installments
PCA Pre-Game Series Part 2: The Things to Watch at PCA 2023
PCA Pre-Game Series Part 4: Selection for "The Company" of the 2023 PCA Trade Show
Photo Credits: Cigar Coop, except where noted