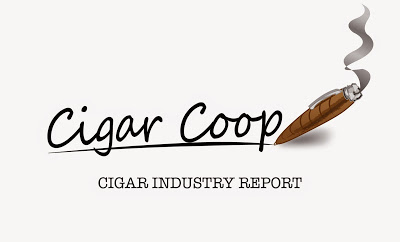 The Cigar Industry Report is a one-stop place to catch up on the activity here at Cigar Coop. It combines the news reports, cigar reviews, and assessment updates we do throughout the week. In addition, each week, we will look back at Cigar Coop history. Look for this report every Saturday at 8am Eastern Time.
Cigar Industry Report: Edition 554 (9/9/23)
The Headlines
Gurkha Discontinues Treinta and San Miguel
Two Gurkha lines from Aganosa: Treinta and San Miguel have been discontinued. We've got the details here.
Contest: Montecristo Prize Pack Giveaway
We are giving away a really cool Montecristo gift set. This includes:
Montecristo Cap
Montecristo Ashtray
Montecristo Lighter
To enter – click here.
The News
Product Reports
Other News
Cigar Reviews
Assessments
Agile Cigar Reviews
The Smoking Syndicate
Features and Blog
Feature Story
The Blog
Prime Time Podcasts
Prime Time Show
Prime Time Special Edition
Prime Time Jukebox
Upcoming Schedule
9/5 Prime Time Episode 283: The 2023 NFL Season Show
9/25 Prime Time Jukebox Episode 109: TBD
9/26 Prime Time Special Edition 147: Glynn Loope/Joshua Harbursky

On This Date…
On this date, Sept 2:
Sept 9, 2010: We assessed the Esteban Carreras 5150 Torpedo
Sept 9, 2011: We previewed the Padron Family Reserve 85th Maduro.
Sept 9, 2012: We did an Assessment Update on the Tatuaje Avion 11.
Sept 9, 2013: We did a pre-release assessment of the L'Atelier Extension de la Racine ER13.
Sept 9, 2014: We assessed the Joel Sherman 75th Celebration by Nat Sherman, a cigar that went on to become the 2014 Cigar of the Year on Cigar Coop.
Sept 9, 2015: We assessed the Por Larrañaga TAA En Cedro by Altadis USA.
Sept 9, 2016: We assessed the Tatuaje Skinny Hyde.
Sept 9, 2016: We reported on the Flores y Rodriguez Connecticut Valley Reserve Azul launch by PDR Cigars at the 2016 IPCPR.
Sept 9, 2016: We reported on the La Palina El Año 1896 Oscuro, a launch from the 2016 IPCPR.
Sept 9, 2016: We reported on the Rocky Patel Edge Connecticut Howitzer, a launch from the 2016 IPCPR.
Sept 9, 2016:  We reported on the question of whether Cigar Donations to Charities and Troops would be allowed.
Sept 9, 2016: We reported a feature story Spotlight on LH Premium Cigars.
Sept 9, 2017: We published Cigar Industry Report: Volume 6, Number 42 (9/9/17)
Sept 9, 2018: We reported on the La Palina Blue Label TAA Exclusive
Sept 9, 2018: We assessed the OneOff Canonazo by Illusione Cigars
Sept 9, 2019: We assessed the Aladino Maduro Corona by JRE Tobacco Co.
Sept 9, 2019: We reported on the Black Works Studio Hawaii
Sept 9, 2020: We reported on the VegaFina Nicaragua Puro Origen
Sept 9, 2020: We reported on the ITSHub Hybrid Trade Show being cancelled for 2020
Sept 9, 2020: We reported on the first Atabey Lounge opening in Texas
Sept 9, 2021: We published Summer of '21 Report: Casa Cuevas Cigars
Sept 9, 2022: We reported on Maya Selva Cigars' Flor de Selva Año Del Conejo 2023
Sept 9, 2022: We published Summer of '22 Report: General Cigar Company
Sept 9, 2022: We reported Maya Selva Cigars' Flor de Selva Colección Aniversario Nº20 Toro
Sept 9, 2022: We reported on Forged Cigar Company's FLVR brand
Sept 9, 2022: We reported on the Plasencia Alma Fuerte Colorado Claro Eduardo I
Sept 9, 2022: We reported on the El Septimo Zaya Nueva Reserva