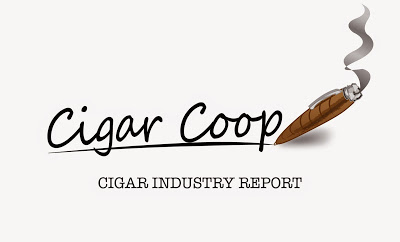 The Cigar Industry Report is a one stop place to catch up on the activity here at Cigar Coop and Stogie Geeks. It is a combination of our news reports, cigar reviews, and assessment updates we do throughout the week. We will also recap what happened on our Stogie Geeks show. Finally, each week we will look back at Cigar Coop history. Look for this report every Saturday morning at 8am Eastern time.

Cigar Industry Report: Volume 5, Number 11 (Edition 160 2/6/16)
Features of the Week: Davidoff Announces Cusano Dominican line
Davidoff acquired Cusano Cigars back in 2009, but since then activity has been on the quiet side. This week, Davidoff has announced two new blends – the Cusano Dominican Connecticut and Cusano Dominican Maduro. The Cusano Dominican Connecticut will debut this month in Europe and in April both will debut in the U.S.
News and Previews 
Senate Bill S. 441: S. 441 is the Senate Bill to gain an exemption from the FDA on premium cigars. This week, no new co-sponsors were added. The total sponsor count remains at 20.
House Bill HR 662: H.R. 662 is House Bill to gain an exemption from the FDA on premium cigars. This week, two new co-sponsors were added – Darin LaHood [R-Illinois] and Kevin Cramer [R-North Dakota]. The total number of sponsors is now at 155.
House Bill 2058:  H.R. 2058 is the House Bill to change the effective date for cigars subject to FDA regulation from 2007 to 21 months following any proposed regulations are put into effect. This week, four new co-sponsors were added – Steve Stivers [R-Ohio], Bradley Byrne [R-Alabama], Harold Rogers [R-Kentucky], and Joseph Heck [R-Nevada]. The total number of sponsors is now at 46.
U.S. House of Representatives: The House of Representatives passed the Financial Institution Customer Protection Act. This bill would end the Operation Choke Point program.
Assessments
Agile Cigar Reviews
Editor's Corner February, 2016
This month's editorial covered a News Roundup for January 2016.
Stogie Geeks
For Episode 173 we welcomed Enrique Sanchez Icaza from 1502 Cigars.  WOur Debonaire Ideal segment was on "Steak and Cigars" and we had our Smokes of the Week which included:
We published Episode 170 and Episode 171. Thank you for your patience.
Episode 170
Episode 171
Stogie Geeks App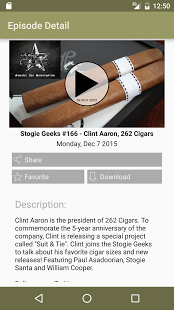 We now have our first Stogie Geeks App for the Android. Visit the Google Play store for the Video version or the Audio Version.
On this date February 6th…