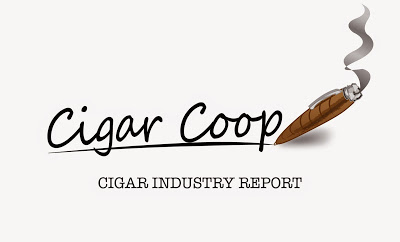 The Cigar Industry Report is a one stop place to catch up on the activity here at Cigar Coop. It is a combination of our news reports, cigar reviews, and assessment updates we do throughout the week. Finally, each week we will look back at Cigar Coop history. Look for this report every Saturday morning at 8am Eastern time.
Cigar Industry Report: Volume 6, Number 19 (Edition 220 4/1/17)
Feature of the Week:  Quesada and Regius End Distribution Agreement
After five years, the distribution agreement between Quesada and Regius has come to an end. Regius will be sold through a new distributor who will be announced in the near future. We got the details here.
News Recap
House of Representatives: H.R. 564 is a proposed piece of legislation that calls for an exemption from FDA Regulation for premium handmade cigars. This week five new co-sponsors signed on including: John Moolenaar [R-Michigan], Tim Walberg [R-Michigan], Joe Courtney [D-Connecticut], Mike Coffman [R-Colorado], and Adam Kinzinger [R-Illinois] The total number of sponsors is now 100.
U.S. Senate: S.294 is the Senate companion bill to H.R. 564. This week no new co-sponsors signed on. The total number of sponsors remains 13.
House Bill 1136: This is legislation that was introduced by Rep Tom Cole (R-Oklahoma) and Rep Sanford Bishop (D-Georgia) to change the Grandfather Date for Deeming Tobacco products subject to FDA Regulation from February 15 2017 to 21 days after enactment of the regulations. This week 3 co-sponsors signed on including: John Shimkus [R-Illinois], Don Bacon [R-Nebraska], and Collin Peterson [D-Minnesota]. .The total sponsor count is now 35.
Vermont: The State Senate defeated a bill that would have raised the smoking age to 21.
---
Assessments
Feature Stories 
*Update: "On this date" section was originally published incorrect. We apologize for the error.