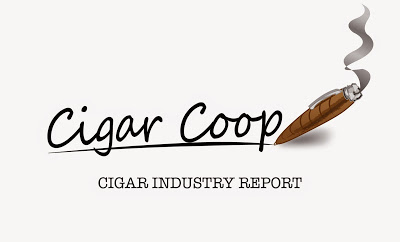 The Cigar Industry Report is a one-stop place to catch up on the activity here at Cigar Coop. It is a combination of the news reports, cigar reviews, and assessment updates we do throughout the week. In addition, each week we will look back at Cigar Coop history. Look for this report every Saturday morning at 8am Eastern Time.

Cigar Industry Report: Volume 7, Number 5 (Edition 258 12/23/17)
TODAY IS OUR TWO THOUSANDTH CONSECUTIVE DAY OF PUBLISHING CONTENT ON CIGAR COOP. THANK YOU TO OUR AUDIENCE, SPONSORS, AND STRATEGIC PARTNERS
Feature of the Week: Gilberto Oliva Passes Away
Gilberto Oliva Sr, the patriarch of the Oliva Cigar family, passed away on December 16th in Miami, Florida. He was 86 years old. Oliva Sr. is best known for founding the massive Oliva Cigar Company Operation with his son Gilberto Jr. We looked back at his life and career.
---
2017 Cigar of the Year Countdown
For the eighth consecutive year, Cigar Coop is releasing its daily Cigar of the Year Countdown. This is our (near) daily countdown of the Top 30 Cigars of the year for 2017.  This year there was a delayed start, but the Countdown officially began on December 9th. This week we unveiled selections #30 through #27.
The Countdown will take a break on Monday, December 25, 2017. While we won't be unveiling a cigar on the countdown, as always there will be original content on Cigar Coop published on December 25th.
---
News and Previews
---
Cigar Coop Coffee Collection
Reminder, we have partnered with Layne Coffee to offer two unique coffee blends. We have the details here. You can also order your coffee here.
---
Prime Time Show
This week for Episode 35, we welcomed Nicholas Melillo of Foundation Cigar Company as our special guest. We discussed Christmas Gifts for cigar industry personalities. in our Debonaire Ideal segment. Finally, in our Deliberation Segment, we recapped Cigar Aficionado's Top 25 list.
Prime Time Special Edition
This week on Special Edition #18, we celebrated the life of José Orlando Padrón.
Our shows are available on YouTube, Podbean, iTunes, Tune In Radio, and Google Play.
Upcoming Schedule (Subject to Change)
Episode 36 (12/28/17): Danny Vazquez, RoMa Craft Tobac
Episode 37 (1/4/18): TBA
Episode 38 (1/11/18): Ernesto Padilla, Padilla Cigar Company
Episode 39 (1/18/18): TBA
Episode 40 (1/25/18): TBA
No Show 2/1/18
Episode 41 (2/8/18): Andre Farkas, Viaje Cigars
Special Edition #TBD (1/23/18): "Big Game Edition" with Jonathan Carney

---
On this date December 23rd…