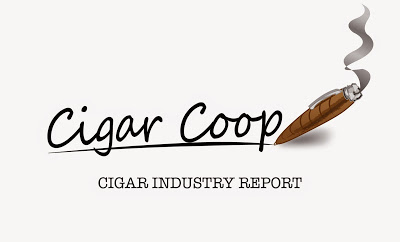 The Cigar Industry Report is a one-stop place to catch up on the activity here at Cigar Coop. It is a combination of the news reports, cigar reviews, and assessment updates we do throughout the week. In addition, each week we will look back at Cigar Coop history. Look for this report every Saturday morning at 8am Eastern Time.

Cigar Industry Report: Volume 7, Number 51 Edition 304 (11/17/18)
Feature of the Week: FDA Moves to Ban Flavored Cigars
FDA Commissioner Dr. Scott Gottlieb is moving to a total ban on flavored tobacco products, including flavored cigars. We have the details here.
News and Previews
---
Prime Time Show
On Episode 75, Robert Caldwell was our special guest. In our Debonaire Ideal segment, we covered TV Shows and TV Viewing. Finally, we discussed several topics, including how social media can help or hurt a cigar brand in our Deliberation Segment.
Prime Time Special Edition
No show this week.
Schedule
Prime Time
No Show – 11/22/18 – Thanksgiving
Episode 76 (11/29/18) – James Brown, BLTC/Black Works Studio
Episode 77 (12/6/18) – The Cigar Aficionado Top 25 Pre-Game show
Prime Time Special Edition
Special Edition 43 (11/20/18): Omar de Frias, Fratello Cigars
Special Edition 44 TBD
Special Edition 45 (12/18/18): Tom Lazuka, Asylum/CLE Cigars
---
On this date November 17th