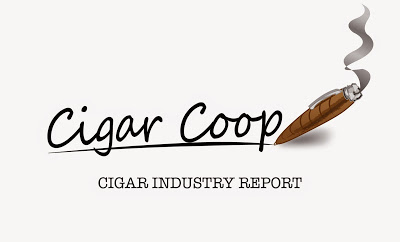 The Cigar Industry Report is a one-stop place to catch up on the activity here at Cigar Coop. It is a combination of the news reports, cigar reviews, and assessment updates we do throughout the week. In addition, each week we will look back at Cigar Coop history. Look for this report every Saturday morning at 8am Eastern Time.
Cigar Industry Report: Edition 331 (5/25/19)
Feature of the Week: IPCPR Changes Dates for 2020 Trade Show & Convention
The International Premium Cigar and Pipe Retailers (IPCPR) announced a date change for its 2020 Convention & Trade Show. The new dates will be scheduled for July 10 through July 14, 2020. The 2020 show was originally scheduled for June 27 through June 30, 2020. The new July 10th start date for the 2020 show pushes the show out two weeks to a time period that IPCPR has traditionally scheduled in the past. We've got the details here.
Feature of the Week: George Sosa Departs Alec Bradley
George Sosa Vice President of Sales and a long-time fixture at the company has resigned. No specifics were given. We got some more details here.
Cigar News: George Sosa Departs Alec Bradley
News and Previews
May 25, 2011: We discussed a ban on smoking in recreational areas in Philadelphia, Pennsylvania.
May 25, 2011: We discussed Jose Oliva's election to the Florida State House of Representatives.
May 25, 2012: We reviewed the C & C Corojo.
May 25, 2013: We published Cigar Week Wrap: Volume 2, Number 19 (5/25/13)
May 25, 2014: We assessed the Rosalila Inframundo Maduro by Oscar Valladares Tobacco and Company
May 25, 2015: We assessed the AJ Fernandez New World Connecticut Toro
May 25, 2016: We reported on the return of the Fratello Boxer Series
May 25, 2016: We reported on the Drew Estate Florida Sun Grown project.
May 25, 2016: We assessed the Black Works Studio Killer Bee
May 25, 2017: We assessed the Camacho Ecuador BXP Toro
May 25, 2017: We reported on the John Drew Brands Leadership Team
May 25, 2018: We reported on the Viaje Birthday Blend 2018
May 25, 2018: We reported on Southern Draw Kudzu and Firethorn Round Perfectos becoming the third installment of the IGNITE Release
May 25, 2018: We assessed the Zino Platinum Z-Crown Chubby