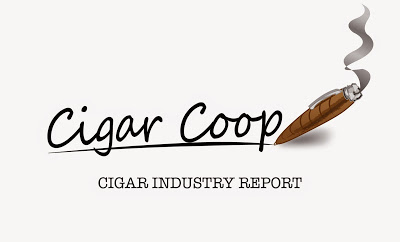 The Cigar Industry Report is a one-stop place to catch up on the activity here at Cigar Coop. It is a combination of the news reports, cigar reviews, and assessment updates we do throughout the week. In addition, each week we will look back at Cigar Coop history. Look for this report every Saturday morning at 8am Eastern Time.
Cigar Industry Report: Edition 376 (4/11/20)
Feature of the Week: Aganorsa Leaf Brings Back the JFR Lunatic Torch 
Aganorsa Leaf's JFR Lunatic Torch has returned, this time in new sizes and with new packaging. We've got the details here.
News and Previews
Assessments
Agile Cigar Reviews
The Blog
---
Prime Time Show
Prime Time Special Edition
Prime Time Jukebox
---
Schedule
Prime Time
4/16 Episode 134: Michael Cappellini, Toscano Cigars
Prime Time Special Edition
4/14 Special Edition #72: Justin Andrews, General Cigar Company
Prime Time Jukebox
4/20 Episode 8 The Metal Show
Apr 11, 2011: We assessed the Emilio AF1
Apr 11, 2012: We assessed the Padron Family Reserve 85th Natural
Apr 11, 2012: We published information about the White House Petition to Not Allow The FDA To Regulate Premium Cigars.
Apr 11, 2013:  We previewed the 601 La Bomba F-Bomb by Espinosa Cigars.
Apr 11, 2013:  We assessed the La Flor Dominicana Pipe and Pint 15th Anniversary.
Apr 11, 2014: We reported on 262 Cigars being distributed in New Zealand.
Apr 11, 2014: We reported on the Tatuaje Lancero Sampler.
Apr 11, 2014: We did an Assessment Update on the Rocky Patel Edicion Unica 2013.
Apr 11, 2015: We published Cigar Industry Report: Volume 4, Number 20 (4/11/15)
Apr 11, 2016: We assessed the MBombay KeSara A
Apr 11, 2016: We reported on the Warped Maestro del Tiempo
Apr 11, 2016: We reported on the Southern Draw QuickDraw Connecticut
Apr 11, 2017: We assessed the Warped Maestro Del Tiempo 5712
Apr 11, 2018: We published Prime Time Special Edition 27: Todd Naifeh, ZT Cigars
Apr 11, 2018: We did an Agile Cigar Review on the Flores y Rodriguez Connecticut Valley Reserve Figurado by PDR Cigars
Apr 11, 2018: We reported on MLB Cigar Ventures and Matilde Cigars forming SeiBel Distribution
Apr 11, 2018: We reported on the Southern Draw IGNITE Top Rung
Apr 11, 2019: We assessed the Brick House Double Connecticut Toro by J.C. Newman Cigar Company