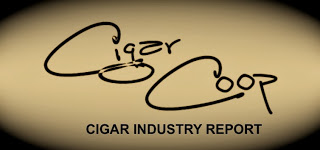 The Cigar Industry Report is a one stop place to catch up on the activity here at Cigar Coop and Stogie Geeks. It is a combination of our news reports, cigar reviews, and assessment updates we do throughout the week. We will also recap what happened on our Stogie Geeks show. Finally, each week we will look back at Cigar Coop history. Look for this report every Saturday morning at 8am Eastern time.


IPCPR 2014


Our 2014 IPCPR Digest is now live. Follow this to keep track of all products and news related to this year's trade show in July.
Feature of the Week: Passing of the Torch at Miami Cigar and Company
While Miami Cigar and Company announced plans to commemorate its 25th Anniversary at the 2014 IPCPR Trade Show, perhaps the most significant piece of information is that company founder Nestor Miranda is planning on passing the day to day operations to his son in law, Jason Wood. This passing of the torch is somewhat symbolic with the company's new campaign of embracing the company's past and looking ahead to the future..
FDA Regulatory Information
We are into the period of public comment for the FDA's proposed regulations. If you are a consumer or retailer, follow the links below for public comment:
We have a digest below of our links and other useful links when making your response:
News and Previews.
June Editor's Corner
Legislative News
Stogie Geeks Episode 98