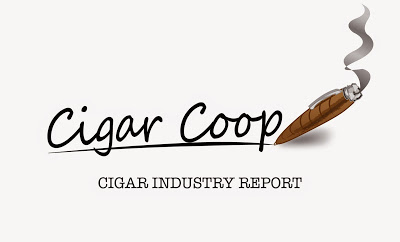 The Cigar Industry Report is a one stop place to catch up on the activity here at Cigar Coop. It is a combination of our news reports, cigar reviews, and assessment updates we do throughout the week. Finally, each week we will look back at Cigar Coop history. Look for this report every Saturday morning at 8am Eastern time.

Cigar Industry Report: Volume 6, Number 8 (Edition 209 1/14/17)
Feature of the Week: Matt Booth Ends Relationship with Davidoff
Matt Booth is ending his relationship with Davidoff. Davidoff had been both producing and distributing his brands. With this move, Booth is exiting the cigar business in 2017 – at least for the time being. We also exclusively published a Farewell Statement from Booth.
---
Cigar of the Year Countdown
For the seventh consecutive year, Cigar Coop is releasing its daily Cigar of the Year Countdown. This is our (near) daily countdown of the Top 30 Cigars of the year for 2016.  This year there was a delayed start, but the Countdown officially began on December 9th. This week we unveiled selections #3 through #5. Next week we will unveil #1 and #2
Year in Review
This year we unveiled some of our performance ratings for cigars reviewed on Cigar Coop.
---
News Recap
---
On this date January 14th…