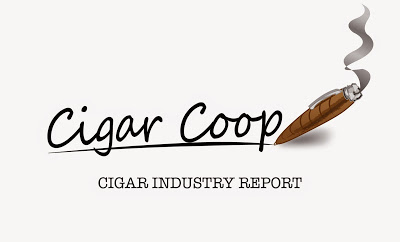 The Cigar Industry Report is a one-stop place to catch up on the activity here at Cigar Coop. It is a combination of the news reports, cigar reviews, and assessment updates we do throughout the week. In addition, each week we will look back at Cigar Coop history. Look for this report every Saturday morning at 8am Eastern Time.
ALPHA CIGAR COMPANY IS OUR SPONSOR FOR THE CIGAR INDUSTRY REPORT.
Cigar Industry Report: Volume 6, Number 44 (Edition 245 9/23/17)
Feature of the Week: Maria Sierra Retires
Word surfaced this week that famed Cuban master roller Maria Sierra has retired. Most recently Sierra was known as the exclusive roller of the La Palina Goldie. We have the details here.
News and Previews
---
Assessments
Agile Cigar Reviews
Cigar Coop Coffee Collection
Reminder, we have partnered with Layne Coffee to offer two unique coffee blends. We have the details here. You can also order your coffee here.
---
Prime Time Show
This week, we welcomed Ryan Frailing of Island Lifestyle Importers live in studio for Episode 22. We talked about Island Lifestyle cigars and Tommy Bahama accessories. We also dived into Tommy Bahama deeper during our Debonaire Ideal segment. Finally, in our Deliberation segment, we break down the GGG-Alvarez fight.
Our shows are available on YouTube, Podbean, iTunes, Tune In Radio, and Google Play.
Prime Time Special Edition 
On Prime Time Special Edition #12 we recapped the Hans-Kristian Hoejsgaard era at Davidoff. We also pay homage to Frank Vincent and Bear Duplisea talks about his recent trip to Houston.
Upcoming Schedule (Subject to Change)
Episode 23 (9/28/17): Jack Toraño, General Cigar Company
Episode 24 (10/5/17): Enrique Seijas, Matilde Cigars
Episode 25 (10/12/17): Chris Topper, Topper Cigars
Episode 26 (10/19/17): Juan Martinez, Joya de Nicaragua
Episode 27 (10/26/17): Fabien Ziegler, Drew Estate
Episode 28 (11/2/17): Live from La Zona Palooza, Miami Florida
Episode 29 (11/9/17): Jeff Borysiewicz, Corona Cigar Company
Episode 30 (11/16/17): Ram Rodriguez, El Artista
Special Edition #13 TBD: Debonaire Ideal with Phil Zanghi (Will be rescheduled)

---
On this date September 23rd…
September 23rd, 2010: We previewed the first Lite Up Charlotte event.
September 23rd, 2011: We assessed the Perdomo Reserve Limited Edition Cameroon.
September 23rd, 2012: We did an Assessment Update on the PDR 1878 Cubano Especial Capa Natural.
September 23rd, 2013: We reported on two line extensions to the Guayacan core line.
September 23rd, 2013: We reported on the House of Emilio Master Retailer Program
September 23rd, 2013: We reported on the Emilio Draig Cayuquero Torpedo.
September 23rd, 2013: We assessed the Tatuaje Black Label Corona Gorda 2013.
September 23rd, 2013: We reported on the Aging Room WildPack
September 23rd, 2014: We published a feature story from an interview we did with Don Pepin Garcia.
September 23rd, 2014: We reported on Black Label Trading Company's Catacomb becoming a Shop Exclusive for Underground Cigar Shop.
September 23rd, 2014: We reported on the passing of Don Kiki Berger.
September 23rd, 2015: We reported on Glynn Loope's Open Letter to 2016 U.S. Presidential Candidates.
September 23rd, 2015: We assessed the Nomad Therapy Maduro Toro.
September 23rd, 2015: We reported on Nate McIntyre launching Percy Ray Cigars
September 23rd, 2016: We did a feature story on Cattle Baron Cigars at the 2016 IPCPR Trade Show
September 23rd, 2016: We did an Agile Cigar Review on the E.P. Carrillo Short Run 2015 Vencedores.
September 23rd, 2016: We reported on Illusione taking Cígares Privé into regular production
September 23rd, 2016: We reported on Michael Giannini departing General Cigar