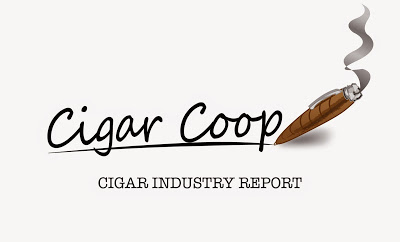 The Cigar Industry Report is a one-stop place to catch up on the activity here at Cigar Coop. It is a combination of the news reports, cigar reviews, and assessment updates we do throughout the week. In addition, each week we will look back at Cigar Coop history. Look for this report every Saturday morning at 8am Eastern Time.

Cigar Industry Report: Volume 7, Number 4 (Edition 257 12/16/17)
Feature of the Week: Cigar Coop Cigar of the Year Countdown to Start December 19th
Our annual countdown of the Top 30 Cigars of the Year on Cigar Coop begins next week on Tuesday, December 19th.
News and Previews
---
Assessments
Agile Cigar Reviews
FDA Lawsuit: Oral Arguments in the Cigar Industry's lawsuit against the FDA were heard on December 14th.
House of Representatives: H.R. 564 is a proposed piece of legislation that calls for an exemption from FDA Regulation for premium handmade cigars. This week no new co-sponsors were added. The total number of sponsors remains at 140.
U.S. Senate: S.294 is the Senate companion bill to H.R. 564.This week no new co-sponsors were added. The total number of sponsors remains 18.
House Bill 1136: H.R. 1136 is the legislation to change the Grandfather Date for Deeming Tobacco products subject to FDA Regulation from February 15, 2017, to 21 days after enactment of the regulations. This week no new co-sponsors were added. The total number of sponsors remains at 91.
House of Representatives: 29 Congressmen have written the White House Office of Management and Budget (OMB) calling for an exemption on premium cigars by FDA Regulation.
---
Cigar Coop Coffee Collection
Reminder, we have partnered with Layne Coffee to offer two unique coffee blends. We have the details here. You can also order your coffee here.
---
Prime Time Show
This week for Episode 34, we welcomed Ram Rodriguez of Tabacalera El Artista as our special guest. We discussed David Ortiz and Red Sox Nation in our Debonaire Ideal. Finally, we posed some questions of activities we have seen at some retailers.
Prime Time Special Edition
This week we welcomed Nestor Andrés Plasencia as our special guest for Special Edition #17. We also have some more discussion around the Cigar of the Year season and discuss the recent IPCPR survey on Thanksgiving weekend.
We also announced some brand delineation changes for the Prime Time Podcasts.
Our shows are available on YouTube, Podbean, iTunes, Tune In Radio, and Google Play.
Upcoming Schedule (Subject to Change)
Episode 35 (12/21/17): Nicholas Melillo, Foundation Cigar Company
Episode 36 (12/28/17): Danny Vazquez, RoMa Craft Tobac
Episode 37 (1/4/17): TBA
Episode 38 (1/11/17): Ernesto Padilla, Padilla Cigar Company
Episode 39 (1/18/17): TBA
Episode 40 (1/25/17): TBA
No Show 2/1/17
Episode 41 (2/8/17): Andre Farkas, Viaje Cigars
Special Edition #18 (12/19/17): A Tribute to José Orlando Padrón
Special Edition #TBD (1/23/17): "Big Game Edition" with Jonathan Carney

---
On this date December 16th…