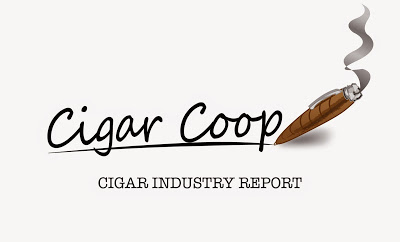 The Cigar Industry Report is a one-stop place to catch up on the activity here at Cigar Coop. It is a combination of the news reports, cigar reviews, and assessment updates we do throughout the week. In addition, each week we will look back at Cigar Coop history. Look for this report every Saturday morning at 8am Eastern Time.

Cigar Industry Report: Edition 310 (12/29/18)
2018 Cigar of the Year Countdown
For the ninth consecutive year, Cigar Coop is doing a Cigar of the Year Countdown. Through January 7, 2019, we will count down the Top 30 Cigars for 2018. This week we unveiled selections #10 through #15:
The criteria for the Countdown can be found here. We also announced changes to the 2019 Cigar of the Year in our Editor's Corner.
News and Previews
Feature Story
This week we published the story "Remembering the Reinado Empire."
---
Prime Time Show
This week for Episode 79, Tim Wong of Pier 28 Premium Cigars was our special guest.
Prime Time Special Edition
No show this week.
Schedule
Prime Time
Episode 80 (1/3/19): James Brown, BLTC
Prime Time Special Edition
Special Edition 45 (1/15/19) – TBD
Special Edition 46 (1/22/19) – The LFD Big Game Show with Jonathan Carney
---
On this date December 29th