---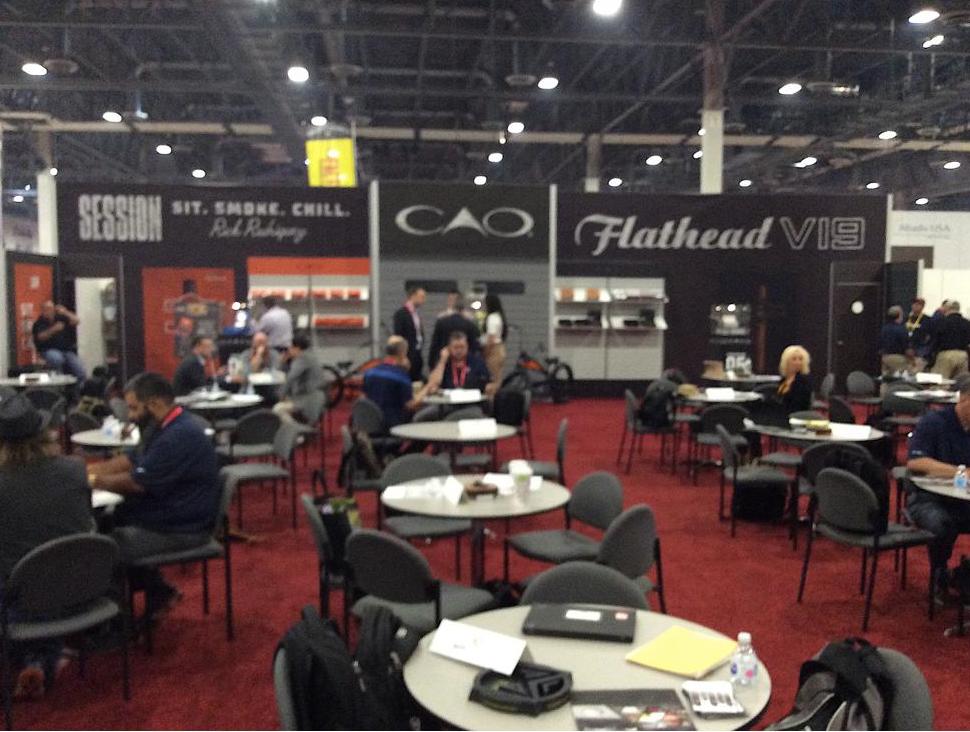 General Cigar is one of the booths that takes us a long time to cover. There always are plenty of products that are being showcased, but 2019 was particularly challenging. In the past we have had a central marketing contact in Victoria McKee Jaworski. Victoria is no longer with General and this marked our first IPCPR without her as the central point. What we have seen over the past few months is marketing responsibilities being handled by the individual product managers of the brands. While they have all been extremely helpful as always, this fragmentation made coverage very difficult as we have had to interface with at least five different product managers.
This will most likely mark the final IPCPR with Regis Broersma as the President of General Cigar as he is moving on to a new position, so it's quite possible there could be changes coming once the new President comes in. However that didn't stop General from putting on an excellent exhibit with lots of new offerings.
As always, we break down the offerings by brand. A couple of notable brand absences this year were Foundry (which was sold to Ventura Cigar Company) and Toraño (which appears to have been put on the back burner by General Cigar).
CAO
Although CAO wasn't a featured brand this year, that doesn't mean it was inactive. This year, CAO had three new releases – a new regular production line and two limited line extensions.
CAO Session is the new regular production line. It's a Connecticut Broadleaf release inspired by CAO Master Blender Rick Rodriguez spending time in his garage (manacle) smoking cigars. What's different is this cigar is being made in the Dominican Republic as opposed to Nicaragua where most CAO Cigars have been made for the past several years.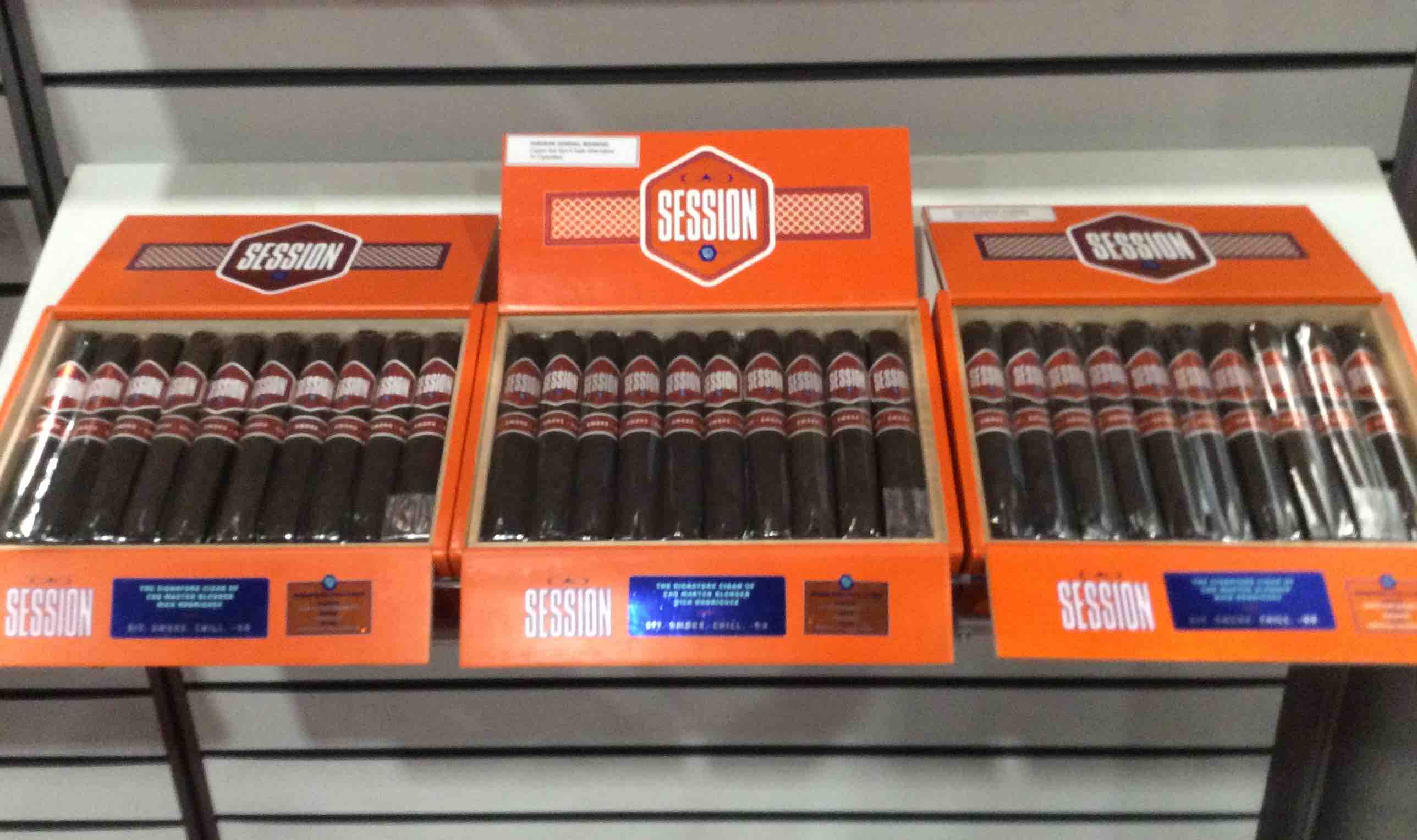 CAO also introduced a limited-edition offshoot to its Flathead line known as CAO Flathead V19. It's also a Connecticut Broadleaf that is intended to provide a bolder experience to fans of the Flathead line. The cigars are available in two box-pressed sizes.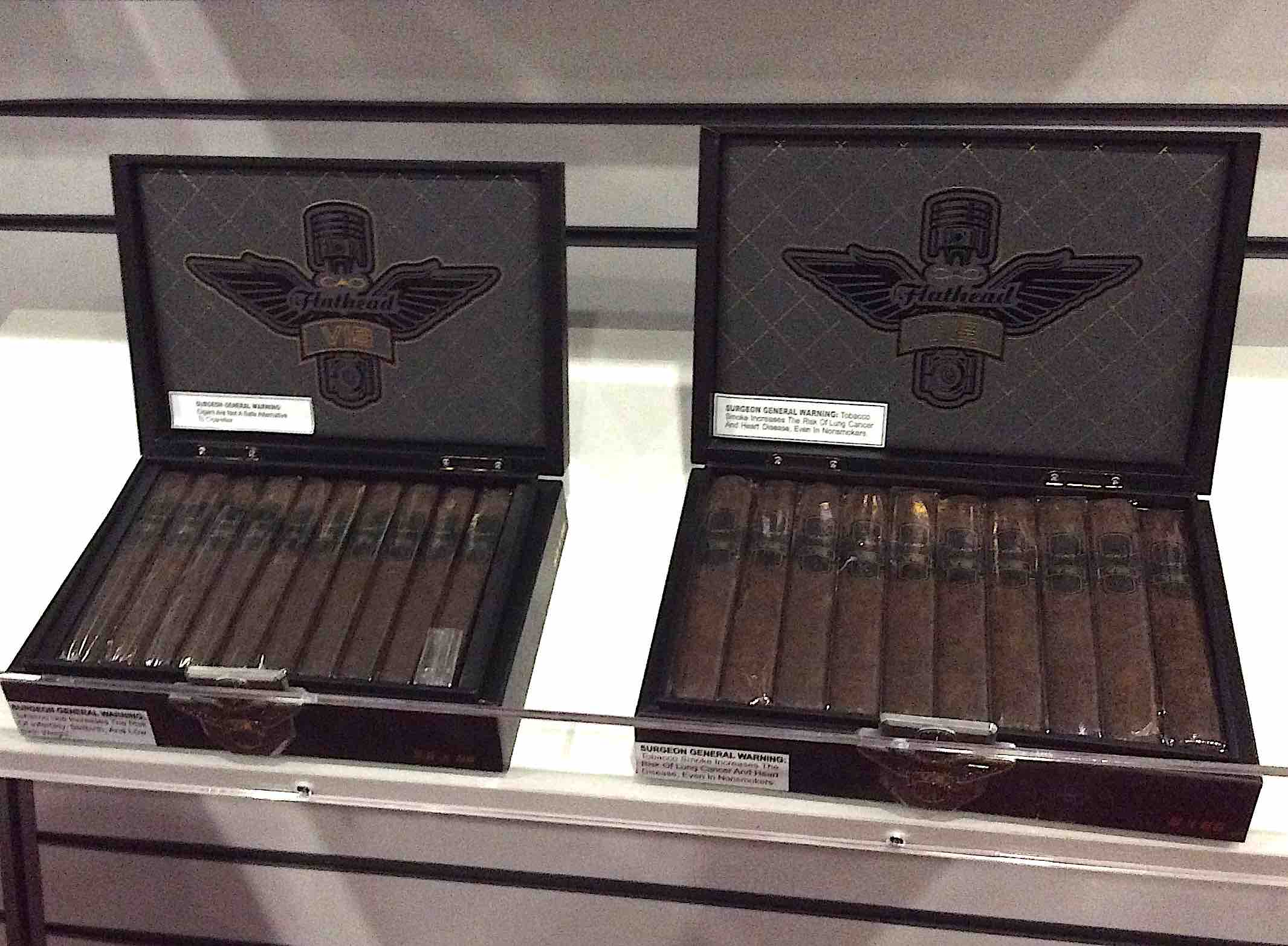 Finally, CAO showcased a soon to be released fourth installment of its Amazon Basin Series with the CAO Orellana. While the packaging was shown off, General Cigar has kept much of the details of the CAO Orellana cigar undisclosed.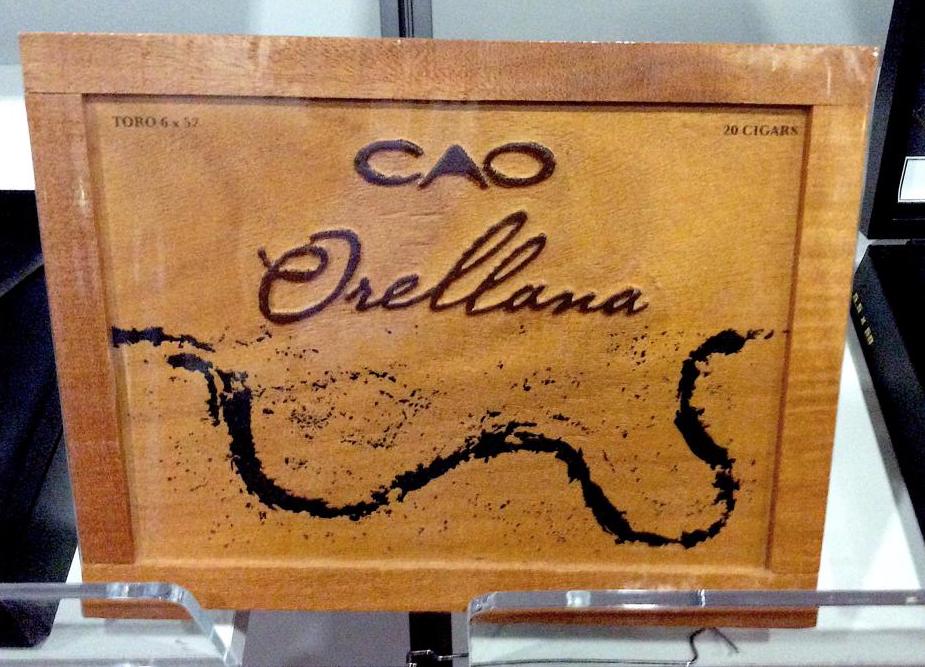 Cohiba
As mentioned Cohiba was the featured brand for General Cigar this year. While the recently released Cohiba Connecticut was the showcased cigar at the IPCPR Opening Gala, this year Cohiba had another new release. This one was an addition to its ultra-premium Cohiba Spectre line known as Cohiba Spectre 2019. Like its predecessor, it's a cigar that will be priced at $90.00. It features Nicaraguan tobaccos in the filler that underwent a special finishing process in Spanish Sherry Cask barrels. The packaging is exquisite, including each cigar packaged in an individual case.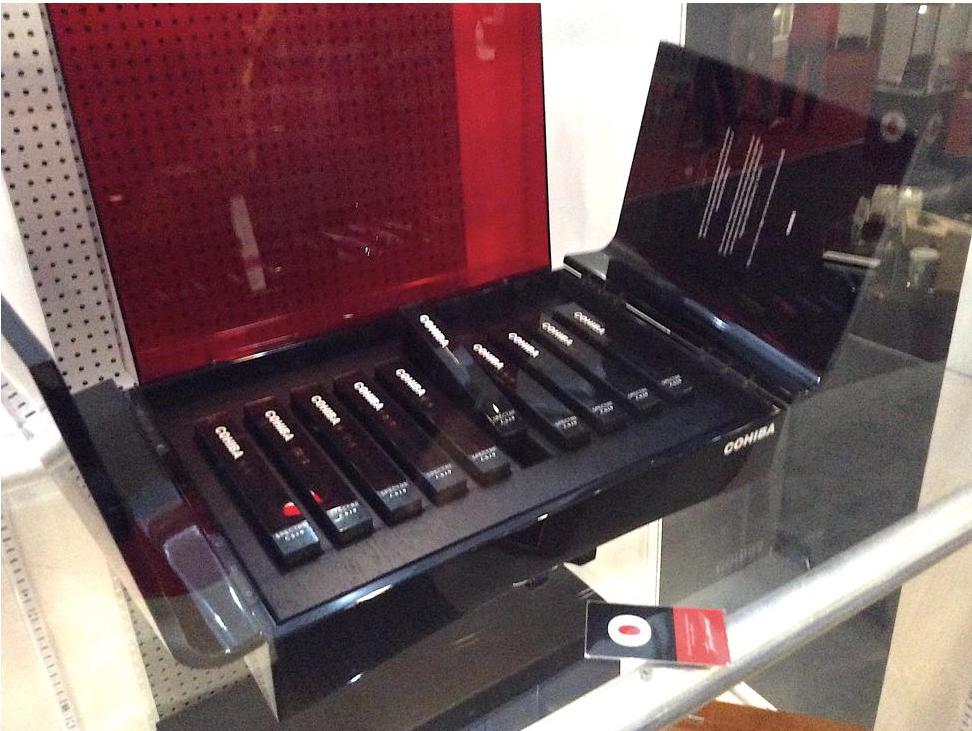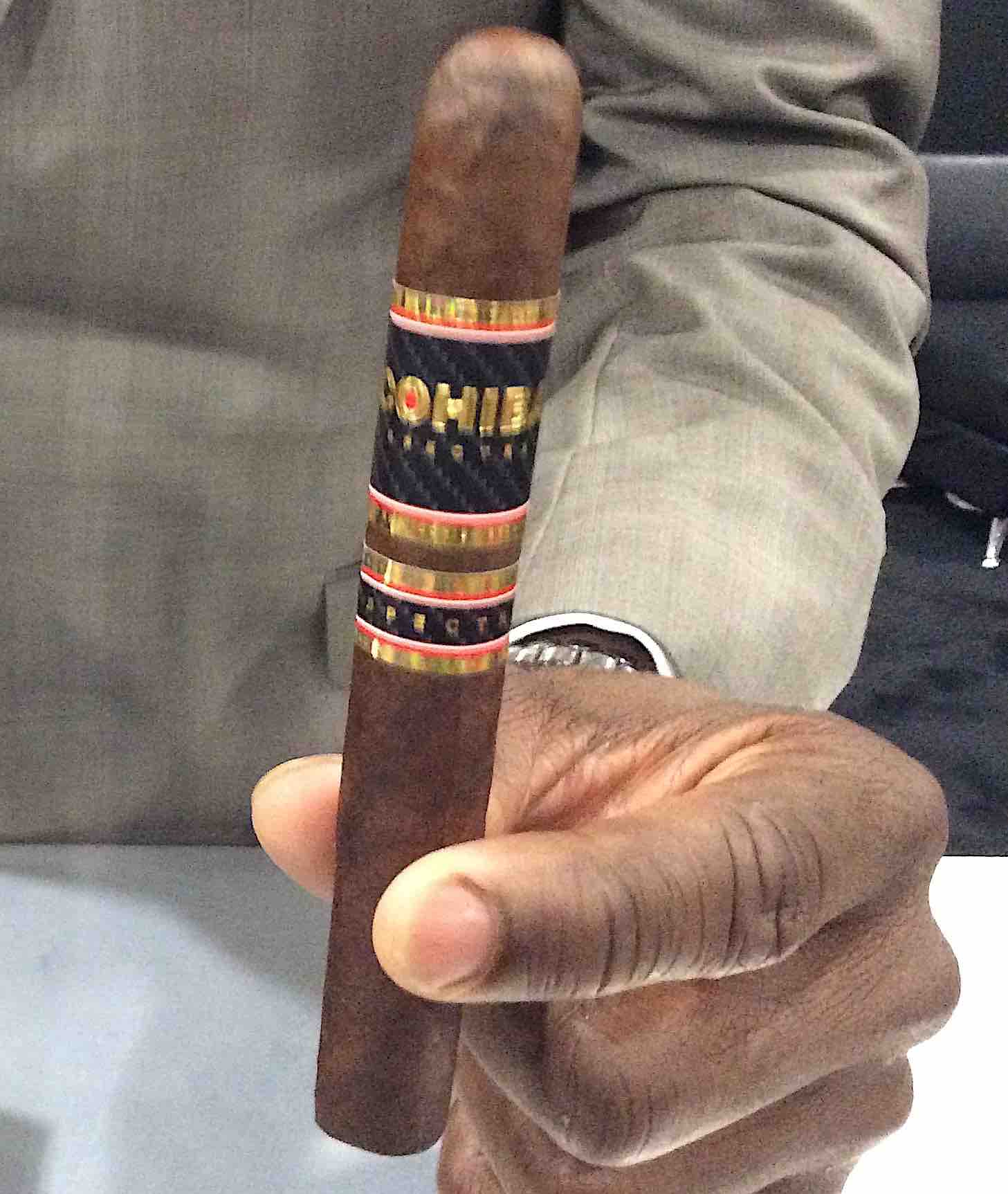 Meanwhile, most of the core offerings in the Cohiba brand underwent a significant packaging upgrade. This included Cohiba Red Dot, Cohiba Black, Cohiba Nicaragua, and Cohiba Blue.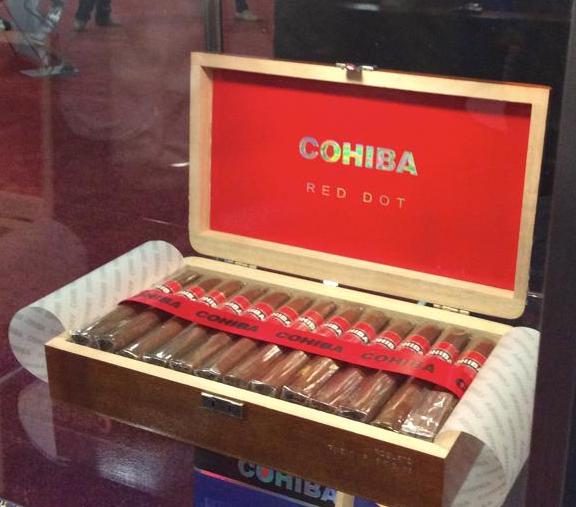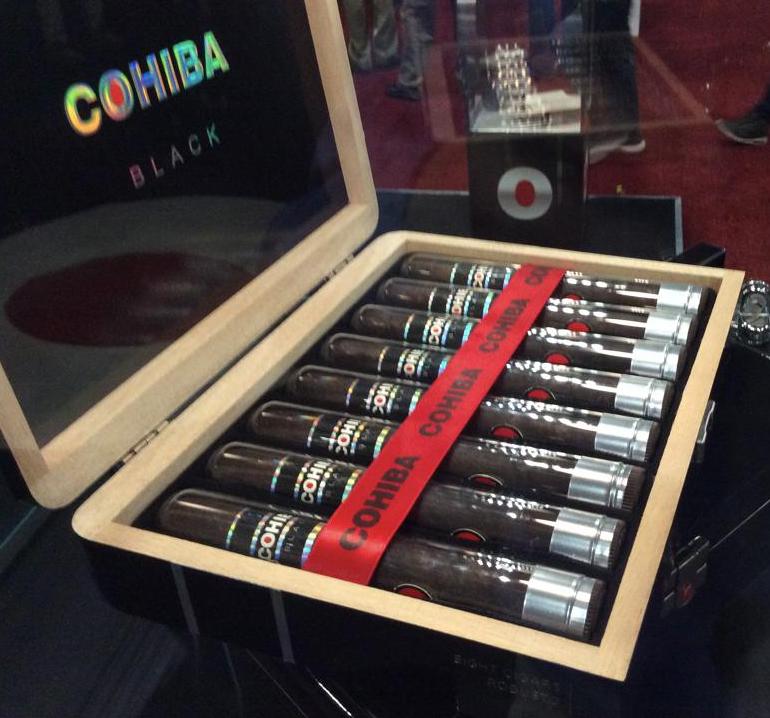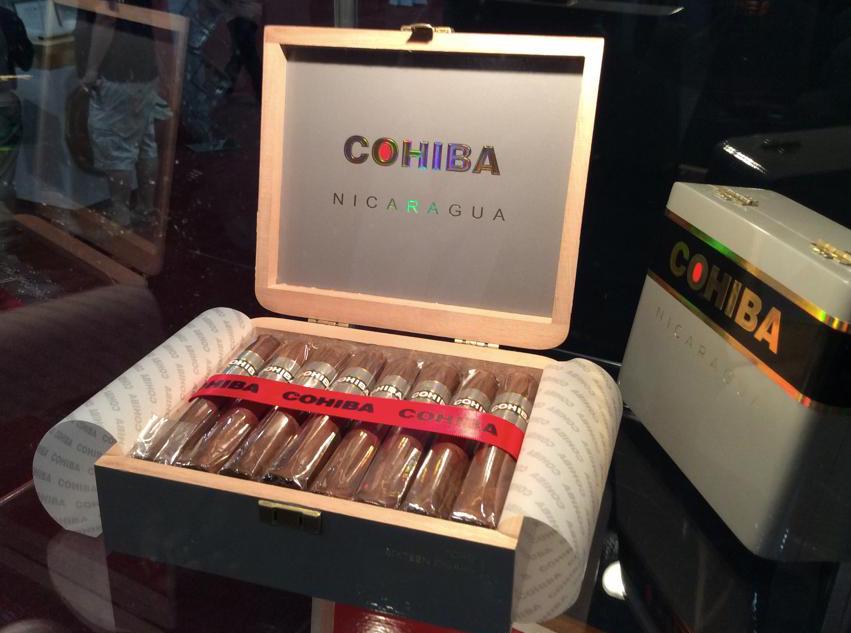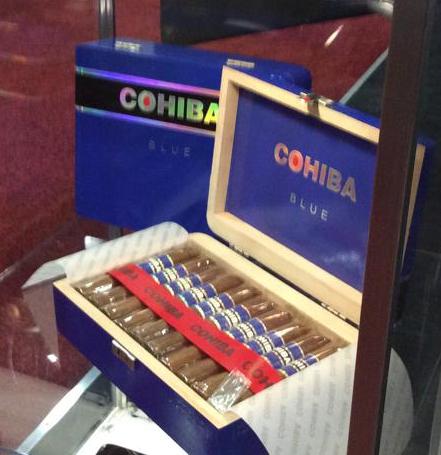 Cohiba also featured a special sliding humidor with a built-in ashtray. Inside the humidor are four Cohiba Silencio cigars, blended by Cohiba Brand Ambassador Sean Williams.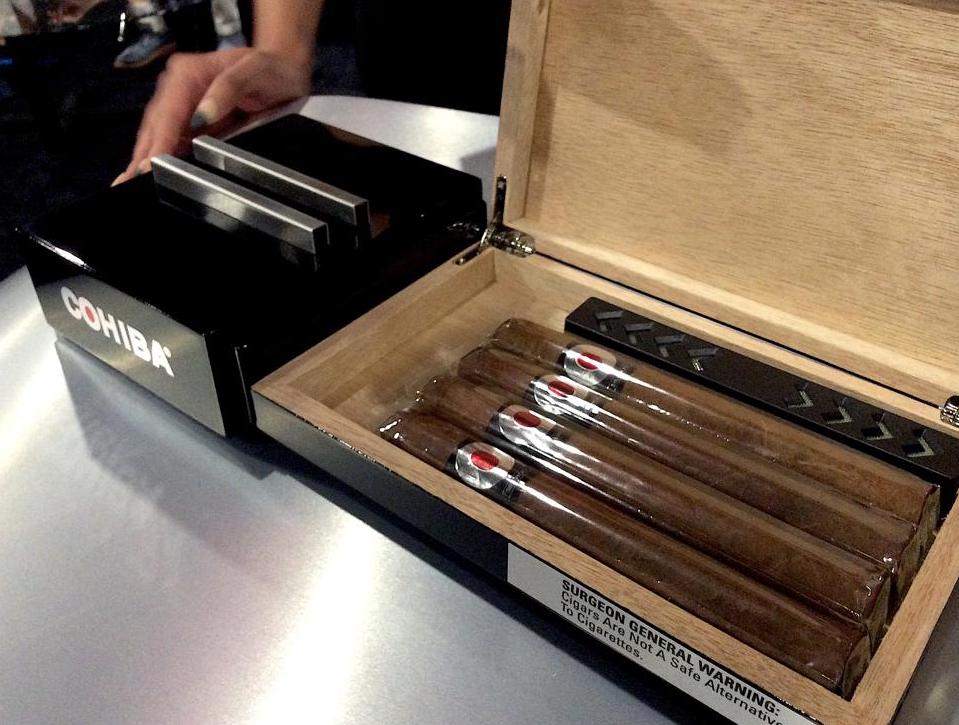 Finally, the Cohiba Connecticut Penta Collection made its debut at IPCPR.  This featured five-pack offerings of Cohiba Connecticut.  It will be available in the three sizes of Cohiba Connecticut: Robusto, Toro, and Gigante.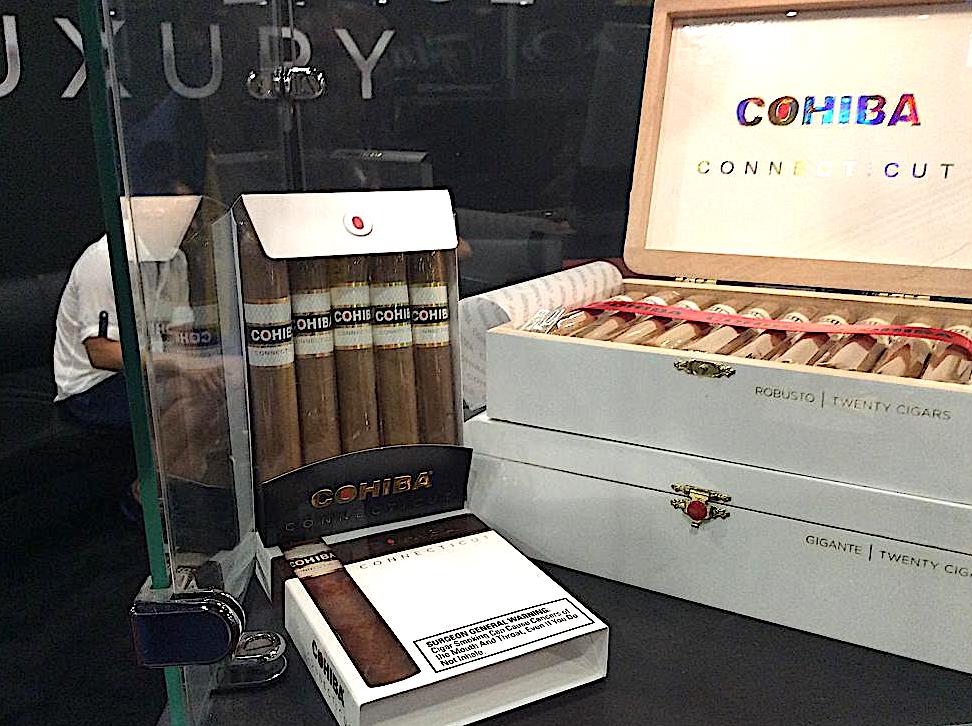 Diesel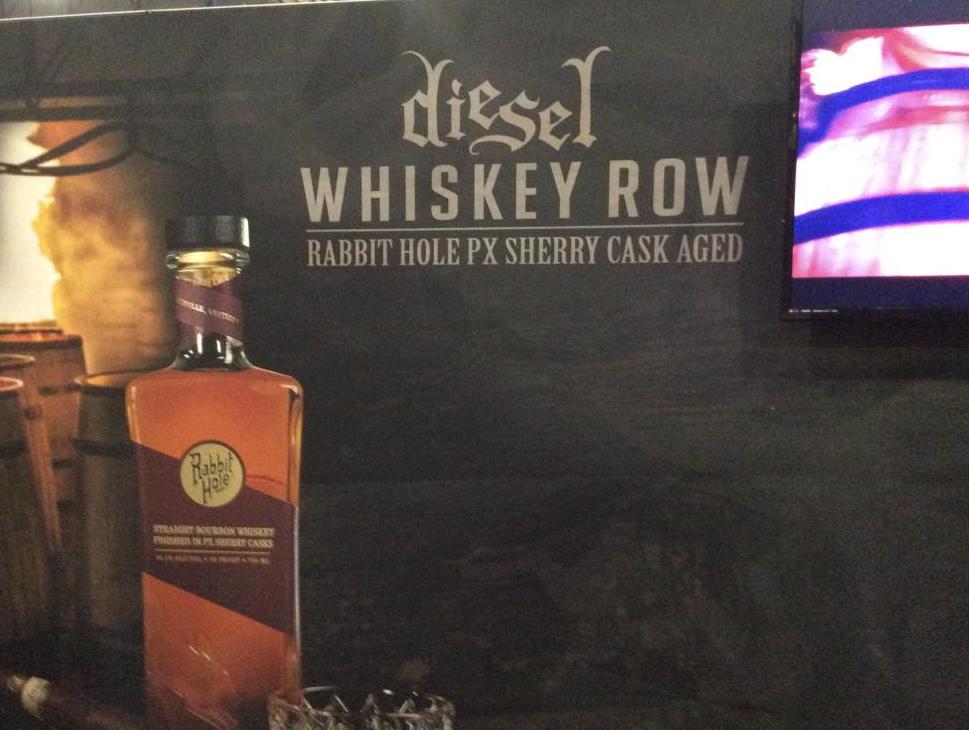 Diesel is a brand that certainly has been getting a lot of attention from General Cigar Company. For many years AJ Fernandez produced cigars for the Diesel brand for Cigars International and its distribution arm Meier & Dutch, owned by General Cigar's parent company Scandinavian Tobacco Group. In 2017, the Diesel brand was moved into General Cigar's portfolio as a brick and mortar line. Justin Andrews took over as the brand manager and has spearheaded the growth of this brand. After moving the Diesel Grind in, the first Diesel Whiskey Row was released last year. The Whiskey Row was a project done in collaboration with Louisville Kentucky-based Rabbit Hole Distillery.
Just before this year's trade show, General released a follow-up to Whiskey Row called Diesel Whiskey Row Sherry Cask. The original Whiskey Row featured an Ecuadorian Habano wrapper and a San Andres Mexican binder that was aged in barrels that had held Rabbit Hole Bourbon. The Whiskey Row Sherry Cask uses a similar concept, but this time utilizes a Connecticut Broadleaf wrapper and an Arapirica wrapper from Brazil's Alagoas region aged in Rabbit Hole's Ximénez Sherry barrel.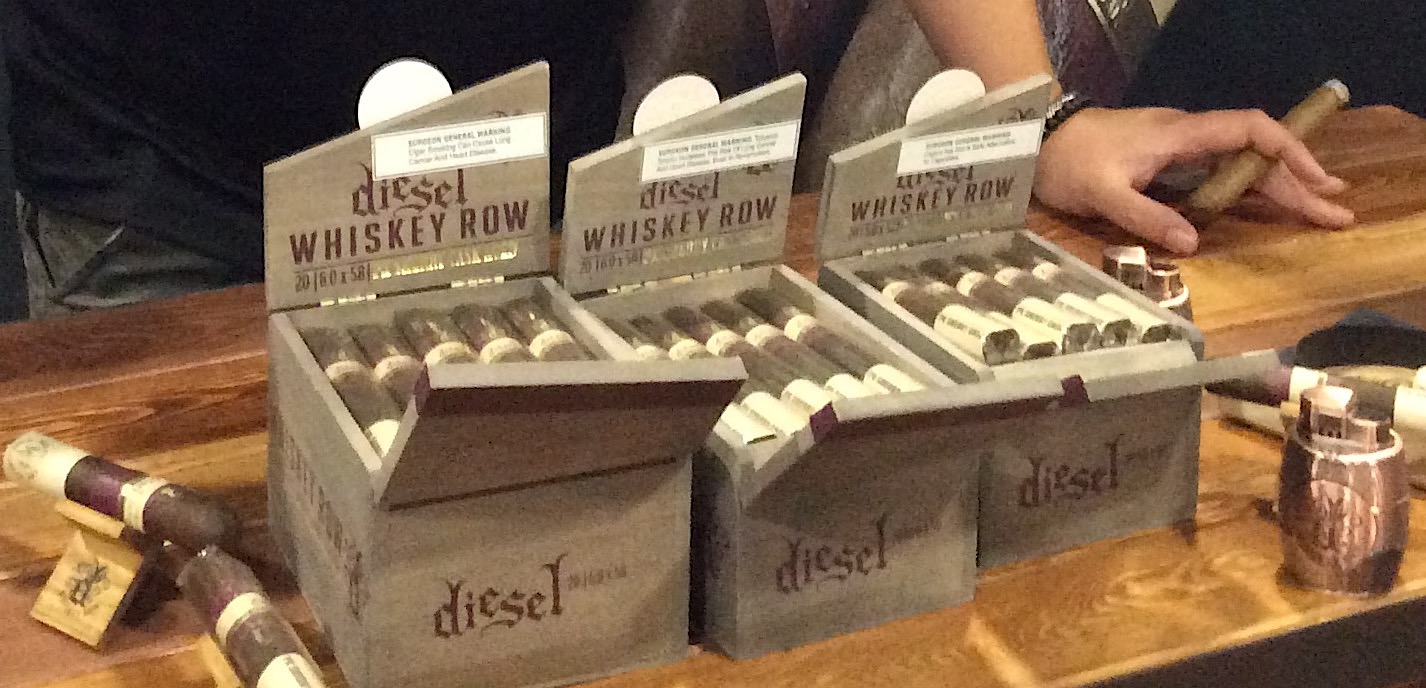 There also was a special limited edition Diesel Whiskey Row Gift Set. This features five Rothschild size cigars of the original Diesel Whiskey Row bend. The Rothschild size is an exclusive offering to the Diesel Whiskey Row. The gift set also contains a branded silver whiskey-barrel shaped light. The gift set comes packaged in a wooden box. Pricing for the set is $70.00 SRP.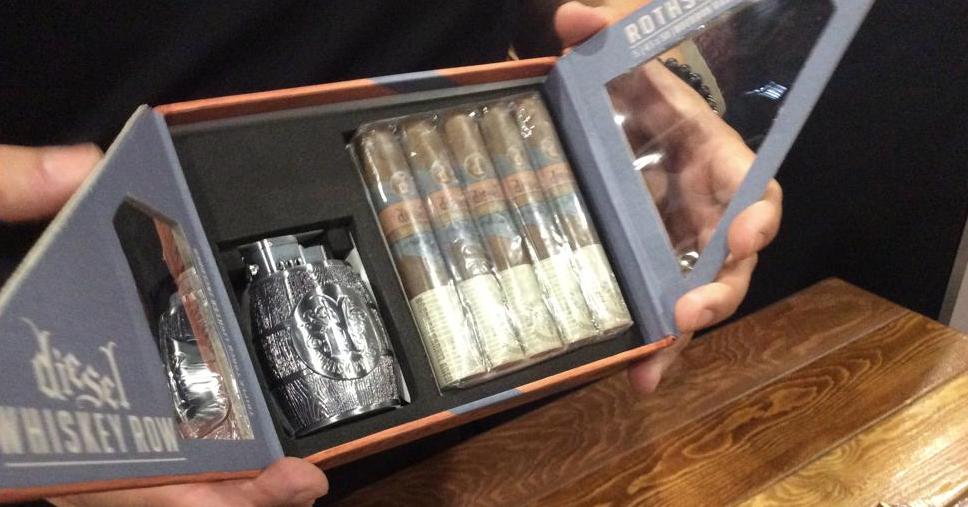 Hoyo de Monterrey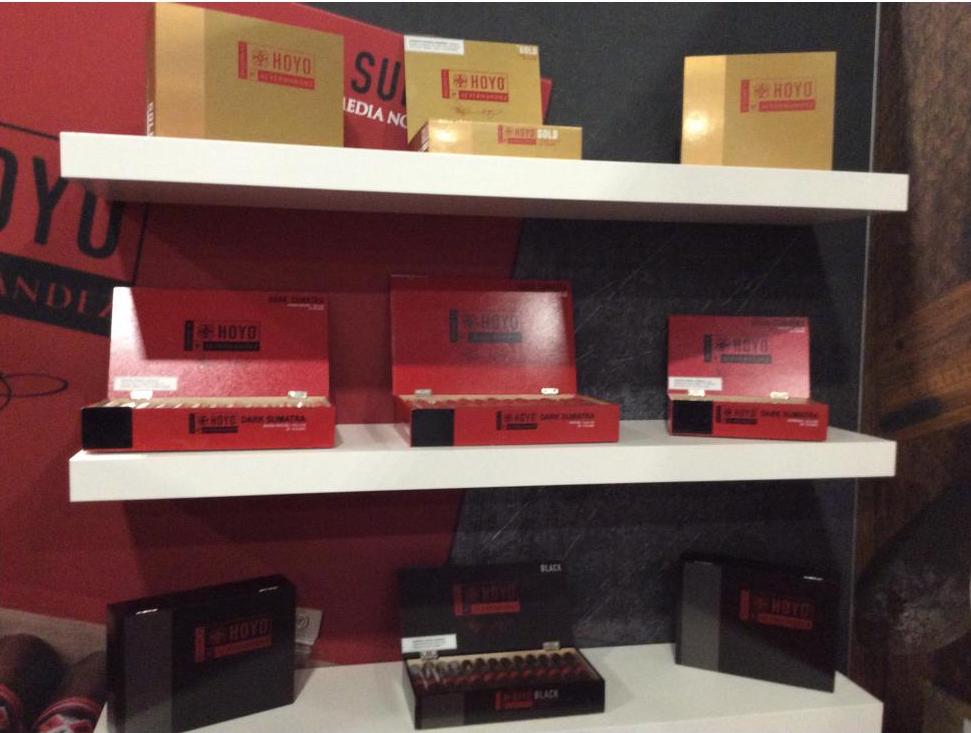 Hoyo de Monterrey is another brand that has gotten considerable attention from General. Much of the focus has been around the Hoyo La Amistad line, a line done in collaboration with AJ Fernandez each year since 2016. This year saw the release of the Hoyo La Amistad Dark Sumatra.
While the previous Hoyo La Amistad releases were new blends, the Hoyo La Amistad takes a different spin. This cigar utilizes the original Hoyo de Monterrey Dark Sumatra blend, but is produced at AJ Fernandez's factory in Estelí Nicaragua incorporating Fernandez's tobaccos and Fernandez's rollers (the original Hoyo de Monterrey Dark Sumatra was produced in Honduras at the HATSA factory).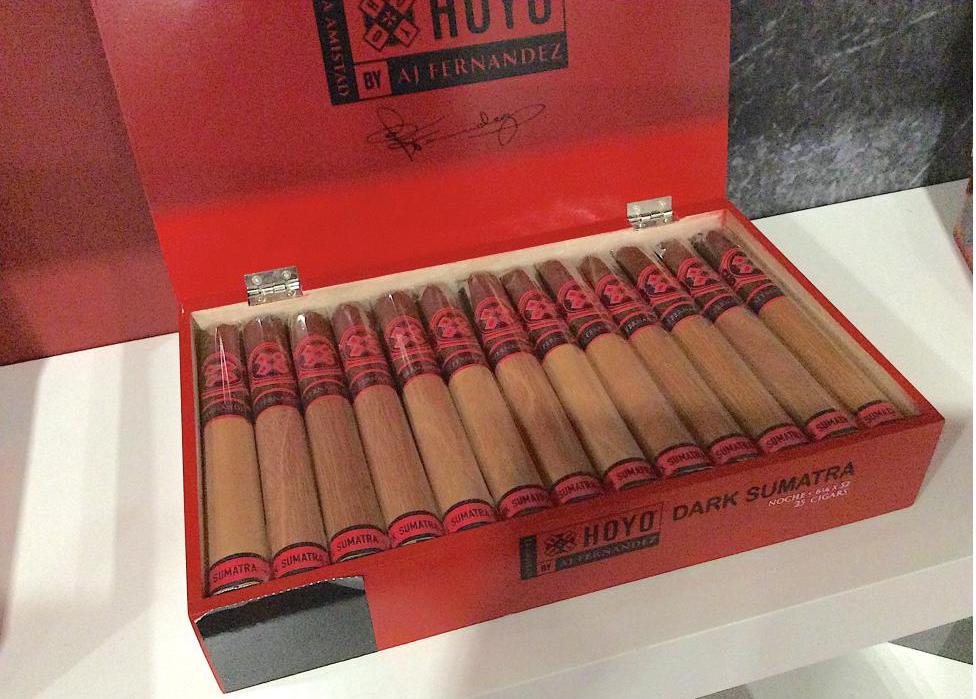 One of the Hoyo La Amistad lines was not on display at the trade show, and that was the Hoyo La Amistad Silver. We had been told that cigar was being taken out of regular production.
Hoyo La Amistad is also a line that has put a contemporary spin on the Hoyo de Monterrey line, but General also decided to pay homage to the roots of Hoyo de Monterrey with a limited edition release known as Hoyo de Monterrey El Torcedor. This cigar pays homage to Hoyo de Monterrey's classic roots from Cuba, and more recently Honduras. The cigar itself is a 6 1/2 x 49 figurado. It features very classic packaging and banding on it. While keeping to an old-school band design, the band itself features additional embossing and foiling.
La Gloria Cubana
While La Gloria Cubana did not have a new release at the show, General did showcase a cigar released in the spring known as the La Gloria Cubana Spanish Press. It's a cigar that had a quiet launch, but in this author's opinion was a standout release by General Cigar.
The La Gloria Cubana Spanish Press is produced at the General Cigar Dominicana factory in the Dominican Republic. The cigar utilizes Spanish Press technique, which is applied to the rolled cigars. These cigars are placed into wooden trays with dividers to apply uniform pressure to the cigars. The trays are then pressed to define their shape. After the cigars are pressed, the cigars are placed in specially sized boxes that apply slight pressure to maintain their shape.
Macanudo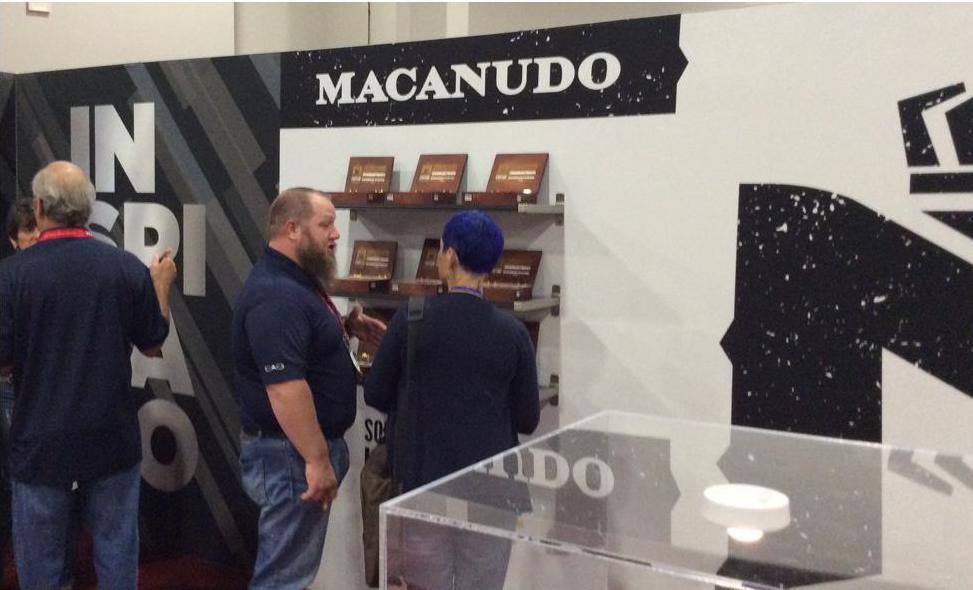 Two years ago, Macanudo was the featured brand at the 2017 IPCPR Trade Show with the launch of the Macanudo Inspirado White and Black. While Cohiba got the title for featured brand of 2019, Macanudo was one of the busier brands in the General portfolio at the 2019 IPCPR Trade Show.
Inspirado saw the fifth blend releases with the Macanudo Inspirado Palladium. While Macanudo's Inspirado line puts a contemporary spin on the Macanudo brand, the Inspirado Palladium uses an old Cuban technique involving using tercios to age the tobacco. The blend itself utilizes an Ecuadorian Connecticut Shade wrapper over a U.S. Connecticut Havana binder and fillers from Mexico, Nicaragua, and the Dominican Republic. It's a limited release with a production of 3,000 ten-count boxes.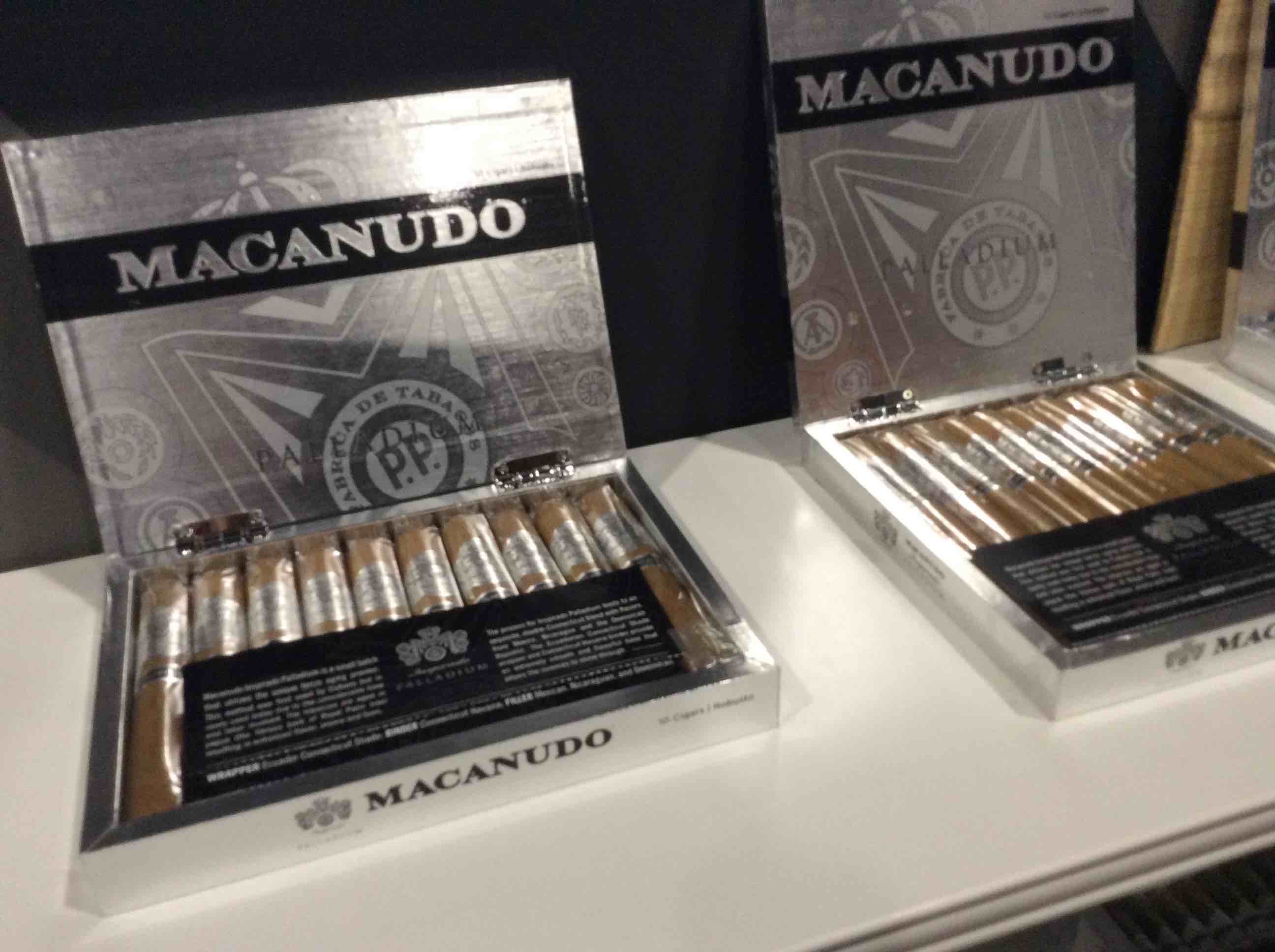 Last year Macanudo introduced M by Macanudo, a coffee-flavored cigar. This year Macanudo follows up with M Bourbon by Macanudo. It's a cigar that showcases flavors found in an Old Fashioned cocktail. It also highlights tobaccos from Ecuador as it features an Ecuadorian Shade wrapper, an Ecuadorian binder, over Dominican fillers.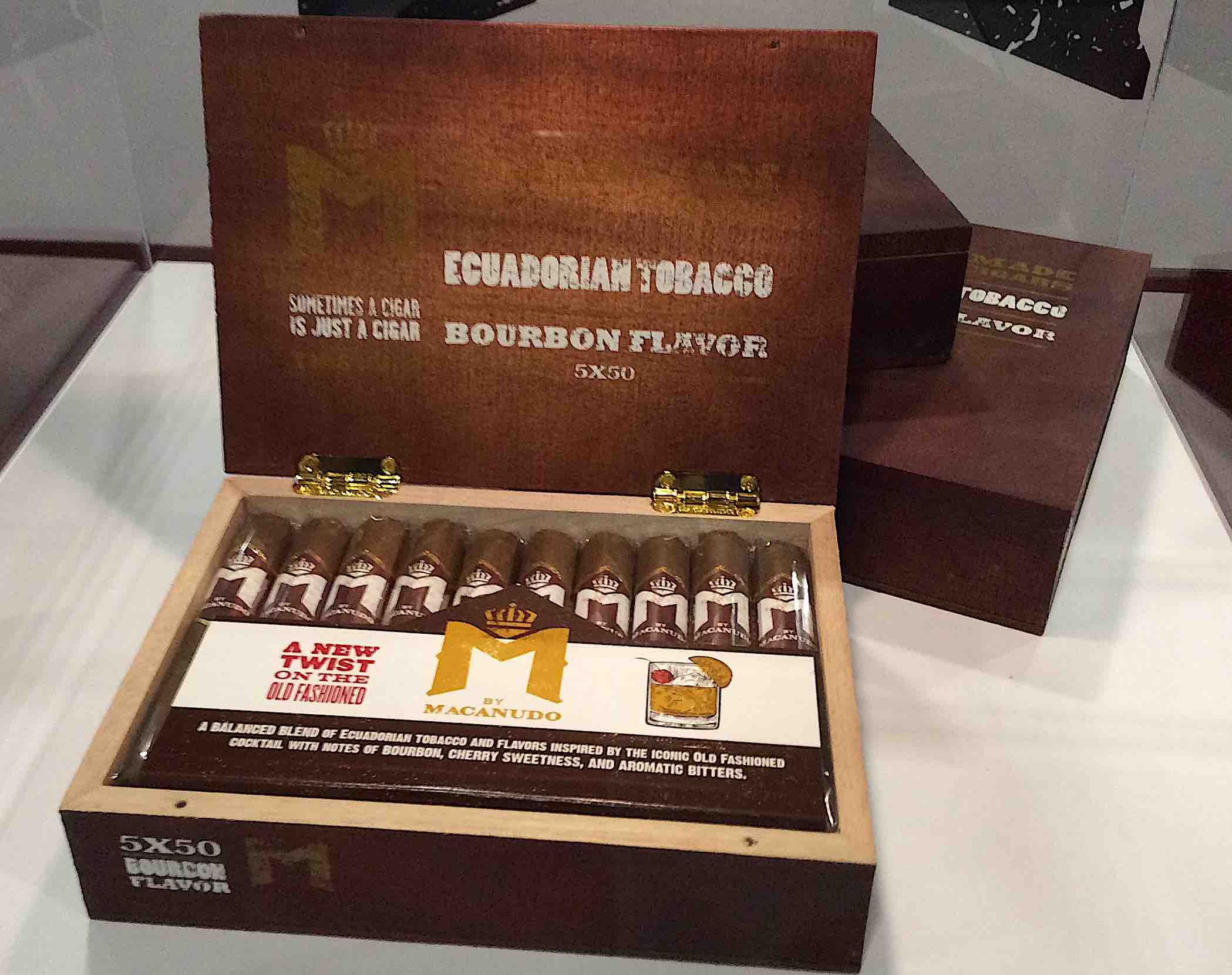 Finally, there was the Macanudo Heritage Nuevo. It's a spin on Macanudo's Café line. The Heritage Nuevo uses the same blend as the Café, but replaces the U.S. Connecticut Shade wrapper with an Ecuadorian Connecticut Shade wrapper cultivated by an independent grower in Ecuador's Los Rios province.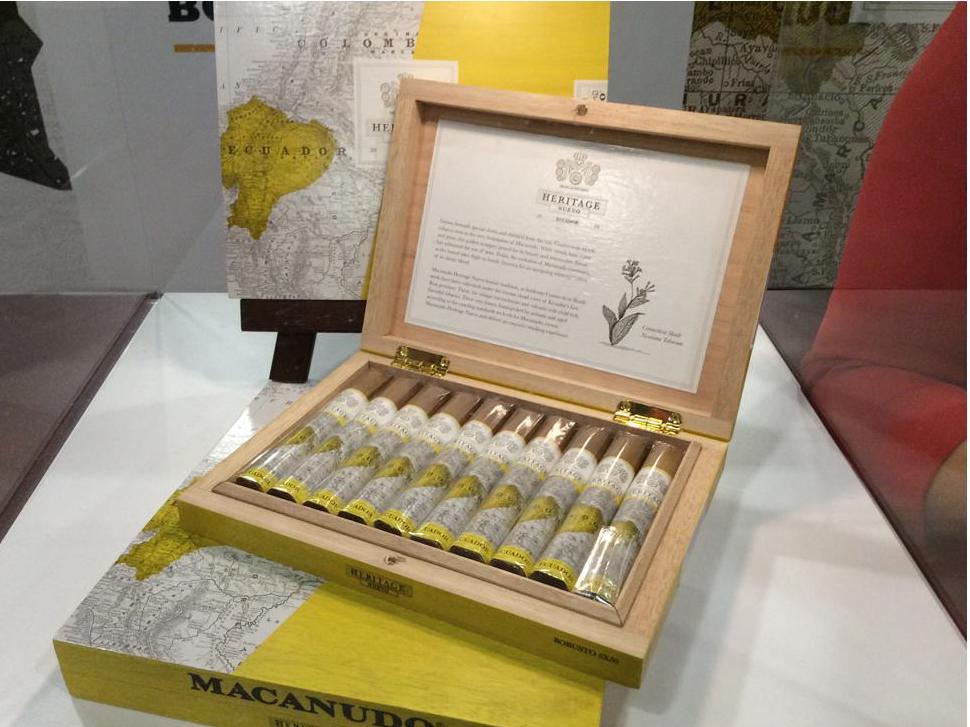 Odyssey
Odyssey is a value-priced bundle brand made by General Cigar. This year the company introduced a sweet tip offering in the brand known as Odyssey Sweet Tip.
It's the fourth blend offered under the Odyssey brand. As the name indicates the Odyssey Sweet Tip features a sweetened cap. Pricing ranges from $1.69 to $2.59 per cigar and is packaged in 20-count bundles.
Partagas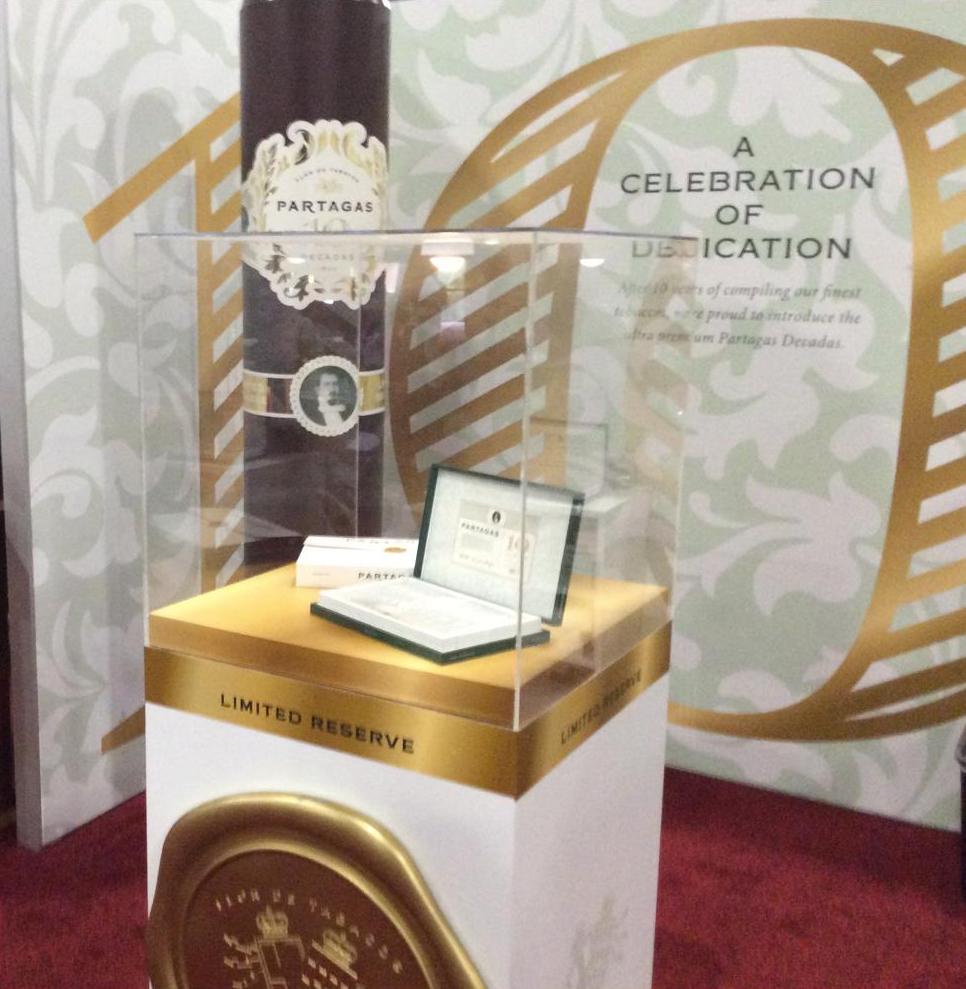 If I had to make a guess for what General's showcase brand for 2020 will be, it would be Partagas. This is one of the staple brands in the General portfolio. This year didn't see a new core release, but General did bring back one of the more iconic releases it has had in the brand with the Partagas Limited Reserva Decadas 2019. It's the first time the cigar has been released in over a decade.
While it still features the same blend highlighted by Cameroon wrapper (which is set aside for ten years of aging) as well as the signature crystal tubes, the Decadas did undergo a packaging upgrade. It's described as a limited release and production numbers have not been disclosed.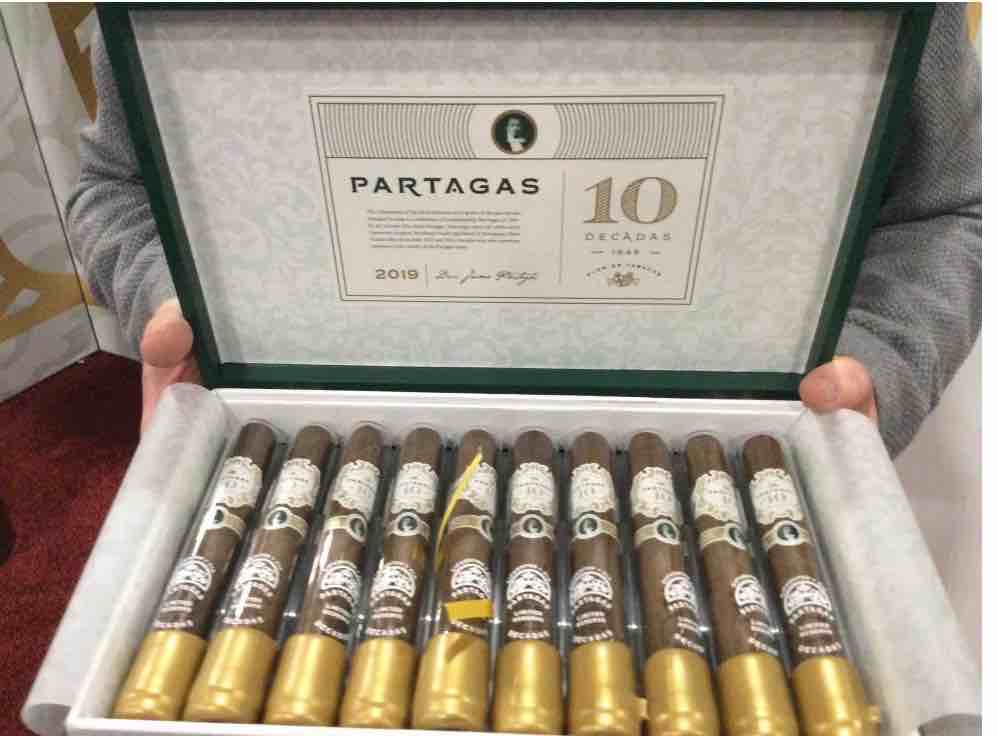 Punch
It was a quieter year for Punch in 2019. Like La Gloria Cubana, the newer Punch offerings were released prior to the 2019 IPCPR Trade Show. This year saw two line extensions to Punch Diablo, a blend done by AJ Fernandez in Estelí, Nicaragua.
This year saw the addition of the Punch Diablo Stump and Punch Diablo El Diablo. Stump is a 4 1/2 x 60 figurado that resembles a bowling pin shape similar to what was released in the Punch Champion line. El Diablo is a large 6 1/2 x 66 box-pressed offering.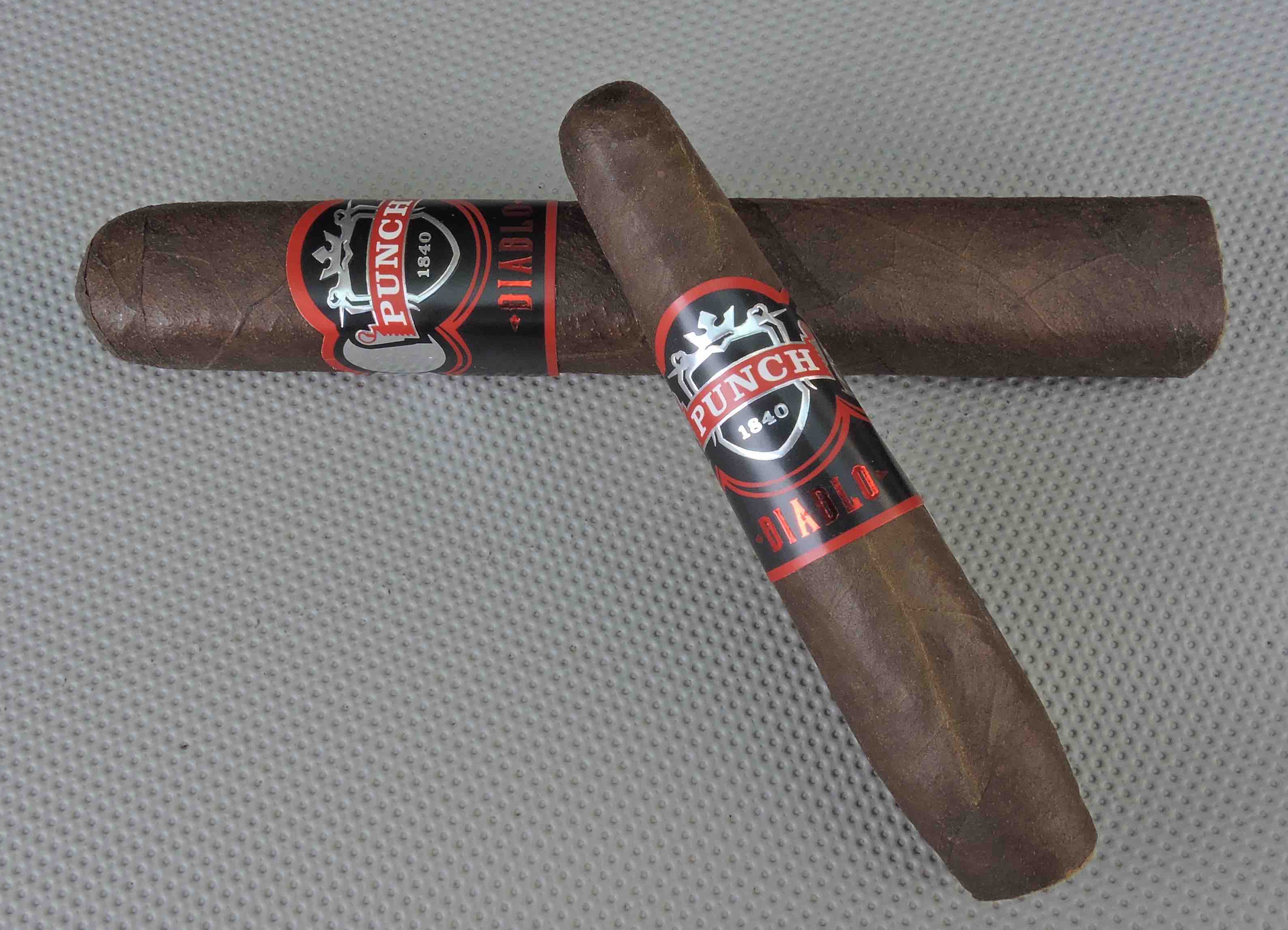 IPCPR Product Reports
Bear Duplisea contributed content to this report.
Photo Credits: Cigar Coop, except where noted.