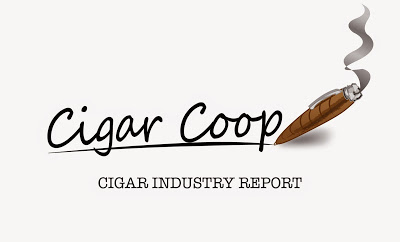 The Cigar Industry Report is a one-stop place to catch up on the activity here at Cigar Coop. It is a combination of the news reports, cigar reviews, and assessment updates we do throughout the week. In addition, each week we will look back at Cigar Coop history. Look for this report every Saturday morning at 8am Eastern Time.
Cigar Industry Report: Edition 418 (1/30/21)
The Headlines
Changes at Mombacho Cigars
Some executive management changes occurred at Mombacho Cigars. First, founder Cameron Heaps will assume the role of company president, and then Jared Ingresano was brought in as the new Director of Global Sales. Claudio Sgroi will focus on his role as Master Blender at the Casa Favilli factory in Estelí, Nicaragua.
The News
Product Coverage
Other News
Legislative News
Cigar Reviews
Assessments
Agile Cigar Reviews
Features and Blog
The Blog
Prime Time Podcasts
Prime Time Show
Prime Time Special Edition
Prime Time Jukebox
Upcoming Schedule
2/1 Prime Time Jukebox 29: The Taylor Swift Show
2/2 Prime Time Special Edition 93: 2021 Big Game Show with Jonathan Carney, La Flor Dominicana
2/4 Prime Time Episode 173: Industry Panel #9: 2020 COTY Lists
On This Date…
On this date January 30th…
Jan 30, 2011: We assessed the Paul Garmirian Gourmet Series
Jan 30, 2012: We reported on the Padron 1964 Anniversary No. 4 (6 x 60)
Jan 30, 2012: We assessed the La Flor Dominicana Air Bender Maduro
Jan 30, 2013: We did an Assessment Update on the Macanudo Vintage 1997 Maduro
Jan 30,2014: We assessed the Arturo Fuente Don Carlos Edicion de Aniversario 2008
Jan 30, 2014: We reported on the Room 101 Master Collection Two 
Jan 30, 2015: We reported on the return of the Viaje Super Shot for 2015
Jan 30, 2015: We did an Assessment Update on the Avo Limited Edition 2011 85th Anniversary (Part of Avo's Greatest Hits Sampler)
Jan 30, 2016: We reported on the launch of Cattle Baron Cigars.
Jan 30, 2016: We published the Cigar Industry Report: Volume 5, Number 10 (1/30/16)
Jan 30, 2017: We reported on Jonathan Drew being named President of Drew Estate.
Jan 30, 2017: We published an Agile Cigar Review on the Flores y Rodriguez Connecticut Valley Reserve Robusto by PDR Cigars
Jan 30, 2018: We published Country of Origin Performance Ratings for 2017
Jan 30, 2019: We assessed the Hoyo La Amistad Black Rothschild
Jan 30, 2019: We reported on Miami Cigar & Company's plans to distribute Barrel Aged by Karl Malone
Jan 30, 2020: We published the TPE 2020 Post Game Report: Day One