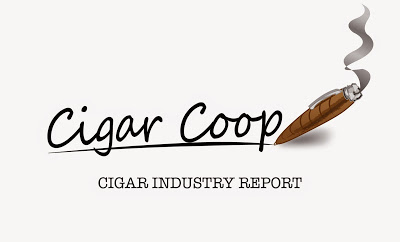 The Cigar Industry Report is a one-stop place to catch up on the activity here at Cigar Coop. It is a combination of the news reports, cigar reviews, and assessment updates we do throughout the week. In addition, each week we will look back at Cigar Coop history. Look for this report every Saturday morning at 8am Eastern Time.
Cigar Industry Report: Edition 419 (2/6/21)
The Headlines
CigarBon Cigar Released
A new stogie by Privada Cigar Cigar called CigarBon was released. The cigar is making its way to select brick and mortar retailers through the company's "Limited Cigar Association."  While we didn't cover this cigar this week, it seemed to be all of the buzz among consumers.
The News
Product Coverage
Other News
Legislative News
Cigar Reviews
Assessments
Agile Cigar Reviews
Features and Blog
The Blog
Prime Time Podcasts
Prime Time Show
Prime Time Special Edition
Prime Time Jukebox
Upcoming Schedule
2/8 Prime Time Jukebox 30: The 2020 Valentine Da's Show
2/11 Prime Time Episode 174: Micky Pegg, All Saints Cigars
2/18 Prime Time Episode 175: Jason Lois, Veritas Cigars
On This Date…
On this date February 6th…
Feb 6, 2011: We assessed the Camacho Coyolar.
Feb 6, 2012: We reported on Torano Family Cigars' winner of Grand Prize trip to Arrington Vineyards
Feb 6, 2012: We assessed the Litto Gomez Diez Small Batch No. 4
Feb 6, 2013: We assessed the Nat Sherman Timeless Collection (Nicaragua)
Feb 6, 2013: We previewed the Ortega Wild Bunch 2013 – Dandy McCoy (May 2013)
Feb 6, 2014: We reported on the launch of Impromptu Cigars by Robert Caldwell.
Feb 6, 2014: We assessed the Arturo Fuente Unnamed Reserve 2013 Toro
Feb 6, 2014: We reported on the launch of Matilde Cigars.
Feb 6, 2014: We reported on the release of Royal Gold Cigars' Nirvana Cameroon Selection
Feb 6, 2015: We did an Assessment Update on the Avo Limited Edition 2010 (Avo LE10) that was a part of Avo's Greatest Hits Sampler. This blend was the 2010 Cigar Coop Cigar of the Year.
Feb 6, 2016: We published Cigar Industry Report: Volume 5, Number 11 (2/6/16)
Feb 6, 2017: We reported on the Foundry Temple Hall Estates Collection
Feb 6, 2017: We reported on Casa de Montecristo plans to add Nashville, Austin, and Tampa locations
Feb 6, 2017: We assessed the La Flor Dominicana Andalusian Bull
Feb 6, 2018: We published Editor's Corner Volume 7, Number 3a: Strange Days Indeed
Feb 6, 2019: We reported on David Lafferty becoming Vice President of Sales at Dunbarton Tobacco & Trust
Feb 6, 2019: We reported on the Alec Bradley Black Market Filthy Hooligan 2019 and Shamrock
Feb 6, 2019: We reported on Nat Sherman Management changes
Feb 6, 2019: We reported on JSK Cigars adding a German distribution partner
Feb 6, 2020: We assessed the Plasencia Alma del Fuego Candente