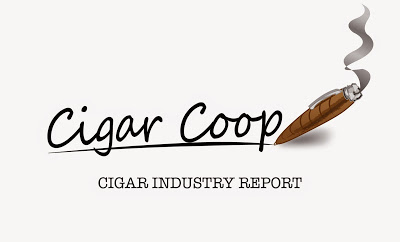 The Cigar Industry Report is a one-stop place to catch up on the activity here at Cigar Coop. It is a combination of the news reports, cigar reviews, and assessment updates we do throughout the week. In addition, each week we will look back at Cigar Coop history. Look for this report every Saturday morning at 8am Eastern Time.
Cigar Industry Report: Edition 531 (4/1/23)
The Headlines
STG Return to PCA Trade Show with Forged Cigar Company
The Premium Cigar Association (PCA) and Scandinavian Tobacco Group (STG) have announced that STG is returning as an exhibitor to the 2023 Premium Cigar Association (PCA) trade show. The return will focus around the brands of Forged Cigar Company. We got the details here.
Contest – Trinidad Giveaway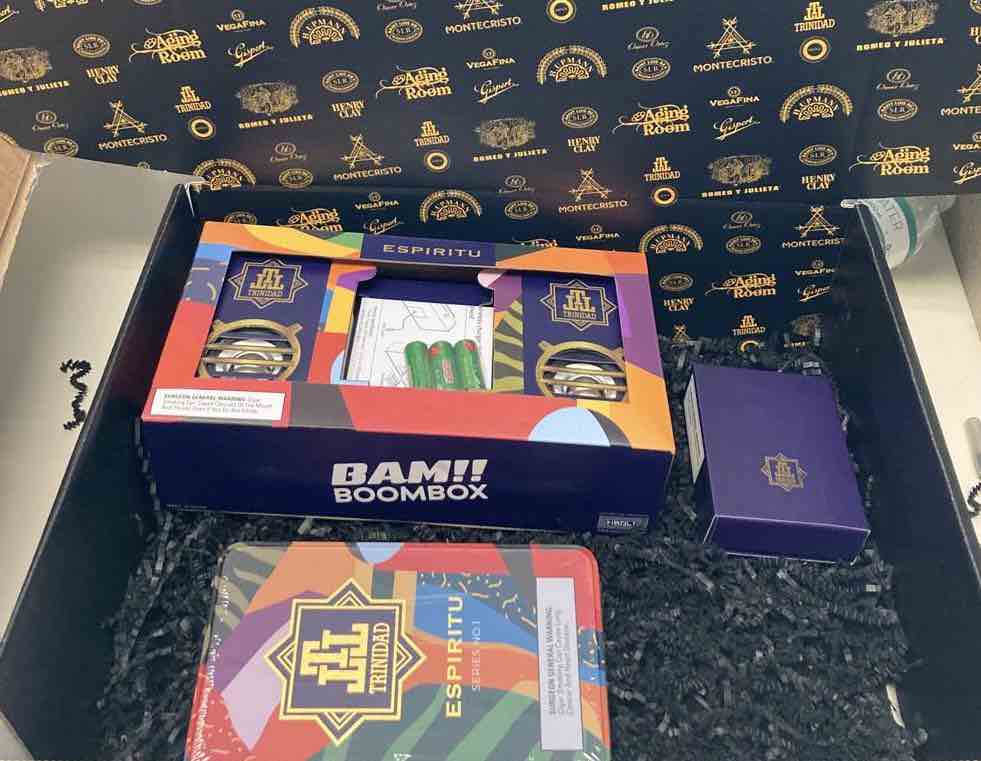 We are giving a Trinidad Gift Set courtesy of Tabacalera USA.
Trinidad Espiritu Portable Speaker Box
Trinidad Espiritu Domino Set
Trinidad Espiritu Lighter
You can enter here.
Prime Time Jukebox Battle of the Bands 80s Madness
This year the Battle of the Bands Competition is 80s Madness!  While last year we selected artists, this year we have decided to focus on albums – specifically from the decade of the 1980s. To add to the fun, Hector Alfonso of Espinosa Cigars and John McTavish of Developing Palates are once again participating.
We will be offering incentives to vote. This year the prize pool has really been amp'd up! Three winners will be chosen this year. Prizes offered include the following:
A $50.00 Vinyl Me Please Gift Card (you heard us talk about VMP on Jukebox!!!)
A Drew Estate DE 25 Leather Pack Pack + Cigar Case
An Alec Bradley Red Badge Ceramic Ashtray
For details how to participate, click here.
The News
Product Reports
Other News
Cigar Reviews
Assessments
Agile Cigar Reviews
The Smoking Syndicate
Features and Blog
Feature Story
The Blog
Prime Time Podcasts
Prime Time Show
Prime Time Special Edition
Prime Time Jukebox
Upcoming Schedule
4/4 Prime Time Special Edition 139: The Baseball Show – 2023 Preview Edition
3/28 Prime Time Episode 262: Media Panel #14
TBA Prime Time Jukebox Episode 93: TBD
On This Date…
On this date April 1:
Apr 1, 2011: We did a Month in Review for March, 2011.
Apr 1, 2012: We assessed a pre-release assessment of the San Lotano Oval Maduro.
Apr 1, 2013: Our Editor's Corner covered "Power Players".
Apr 1, 2013: We did a pre-release assessment of the Room 101 Big Delicious.
Apr 1, 2013: We reported on the launch of Leccia Tobacco.
Apr 1, 2014: Our Editor's Corner covered "Why Cover Boutiques?"
Apr 1, 2014: We reported on the Padrón 1964 Anniversary Belicoso TAA Exclusive releases.
Apr 1, 2015: Our Editor's Corner covered "Citobacar Teases New Release (Not an April's Fool Joke)"
Apr 1, 2016: Our Editor's Corner covered "Looks Aren't Everything"
Apr 1, 2017: Our Editor's Corner covered "Changes Continue at Cigar Coop"
Apr 1, 2017: We published Cigar Industry Report: Volume 6, Number 19 (4/1/17)
Apr 1, 2018: We assessed the VegaFina Añejado 7 Años Robusto Extra Pigtail
Apr 1, 2018: Our Editor's Corner covered "April"
Apr 1, 2019: We reported on the Aganorsa Leaf Ground N Pound
Apr 1, 2019: Our Editor's Corner covered "Cigar Media Matters"
Apr 1, 2019: We reported on the Crux Epicure Short Salomone
Apr 1, 2020: We reported on the J.C. Newman Brick House Ciento Por Ciento returning as TAA Exclusive for 2020
Apr 1, 2020: We did an Agile Cigar Review on the E.P. Carrillo Original Rebel Rebellious 56
Apr 1, 2021: We reported on the Montecristo Cincuenta JR 50th
Apr 1, 2021: We reported on the PCA hiring Glynn Loope full-time as State Advocacy Director
Apr 1, 2021: We reported on two Anti Tobacco Bills defeated in Kentucky
Apr 1, 2021: We reported Stogie Road Cigars switching factories
Apr 1, 2022: We reported on Cavalier Genève announcing a price increase
Apr 1, 2022: We reported on the Toscano Extravecchio heading to the U.S. Market