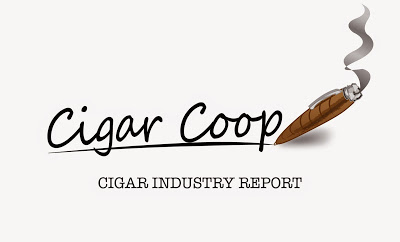 The Cigar Industry Report is a one stop place to catch up on the activity here at Cigar Coop and Stogie Geeks. It is a combination of our news reports, cigar reviews, and assessment updates we do throughout the week. We will also recap what happened on our Stogie Geeks show. Finally, each week we will look back at Cigar Coop history. Look for this report every Saturday morning at 8am Eastern time.

Cigar Industry Report: Volume 5, Number 22 (Edition 171 4/23/16)
Feature of the Week: Premium Cigar Exemption Makes it to the Final Appropriations Bill
The U.S. House of Representatives Appropriations Committee approved the Agriculture Appropriations Bill that was drafted by a subcommittee last week. Included in the bill is an exemption for premium cigars from regulation from the U.S. Food and Drug Administration (FDA). During the review process, an attempt to remove this language was unsuccessful. Meanwhile, a amendment that included language that changes the predicate date from February 15, 2007 to the date of enactment of any new regulations was approved.
News and Previews 
Senate Bill S. 441: S. 441 is the Senate Bill to gain an exemption from the FDA on premium cigars. This week, no new co-sponsors were added.  The total sponsor count remains at 21.
House Bill HR 662: H.R. 662 is House Bill to gain an exemption from the FDA on premium cigars. his week, no new co-sponsors were added. The total number of sponsors remains at 163.
House Bill 2058:  H.R. 2058 is the House Bill to change the effective date for cigars subject to FDA regulation from 2007 to 21 months following any proposed regulations are put into effect. This week, no new co-sponsors signed on. The total number of sponsors remains at 52.
California: After numerous delays, the bill passed in the legislature to raise the State's smoking age to 21 has been officially sent to Governor Jerry Brown.
Michigan: Governor Rick Snyder signed Senate Bill 476 that extends the 50 cent tax cap on cigars until October 31, 2021.
Assessments
Agile Cigar Reviews
Stogie Geeks
For Episode 183 we welcomed Fabian Barrantes, Director of Sales and Marketing for IndianHead Cigars. Our Debonaire Ideal segment was on the Benefits of Gifting a Cigar and we had our Smokes of the Week which included:
We published Episode 182 – which included:
Our Throwback Feature is from Episode 22- Budget Friendly Smokes
Stogie Geeks Shorts
In this episode we cover Maintaining Lighters and Cutters
Stogie Geeks News
We published two installments this week.
From April 15th, 2016
On this episode we cover the Viaje Exclusivo Reserva, Padron 1964 Anniversary Hermoso, and the E.P. Carrillo Short Run 2016.
From April 22nd, 2016
On this episode, we cover the Padron Damaso Line Extensions, John Drew Brands, and Appropriations Bill Update.
On this date April 23rd…