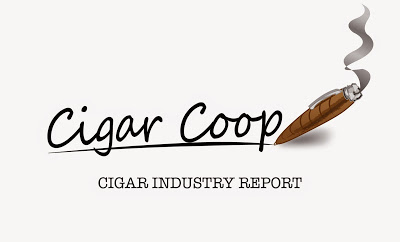 The Cigar Industry Report is a one-stop place to catch up on the activity here at Cigar Coop. It is a combination of the news reports, cigar reviews, and assessment updates we do throughout the week. In addition, each week we will look back at Cigar Coop history. Look for this report every Saturday morning at 8am Eastern Time.
Cigar Industry Report: Volume 7, Number 26 Edition 279 (5/19/18)
Feature of the Week: Judge Rules in Favor of FDA on Warning Labels and User Fees
The challenge by the Cigar Industry in regards to warning labels and user fees was struck down by Judge Amit Mehta in U.S. District Court in D.C. We've got the details here.
---
News and Previews
---
Assessments
Agile Cigar Reviews
Editor's Corner
---
Cigar Coop Coffee Collection
We have partnered with Layne Coffee to offer two unique coffee blends. We have the details here. You can also order your coffee here.
---
Prime Time Show
On Episode 53, we broadcasted our FSG Barn Smoker Pre Game with Jeff Borysiewicz live from Corona Cigar.Company. In our Debonaire Ideal segment we discussed Vintage Cubans and finally, in our Deliberation Segment we discussed some retailer topics.
Prime Time Special Edition
On Special Edition #30 we interviewed Casey Haugen of Crux Cigar Company and discussed the court ruling in favor of the FDA.
Prime Time Show Schedule
This week for Special Edition #29, we interviewed Christian Eiroa of C.L.E Cigar Company in Miami, Florida. Plus we did an "extra cut" with Asylum Cigars' Tom Lazuka.
Upcoming Schedule (Subject to Change)
Prime Time
Episode 54 (5/24/18): TBA – Later Next Week
Prime Time Special Edition
Special Edition #31 (5/21/18): One Year Anniversary with Ernesto Perez-Carrillo Jr.
Special Edition #32 (5/22/18): Indianapolis 500 Preview