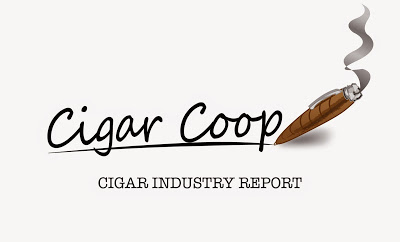 The Cigar Industry Report is a one-stop place to catch up on the activity here at Cigar Coop. It is a combination of the news reports, cigar reviews, and assessment updates we do throughout the week. In addition, each week we will look back at Cigar Coop history. Look for this report every Saturday morning at 8am Eastern Time.

Cigar Industry Report: Volume 7, Number 46 Edition 299 (10/13/18)
Feature of the Week: A.J. Fernandez and Jochy Blanco Team Up for the San Lotano Dominicano
In what is a historic collaboration, A.J. Fernandez and Jochy Blanco will team up to release the San Lotano Dominicano. The cigar combines Nicaraguan tobaccos grown on Fernandez's farms and Dominican tobacco grown on Blanco's farms. While Fernandez will be handling the distribution through his company, production will be done at Blanco's Tabacalera Palma factory. It's the first time a cigar under the AJ Fernandez Cigar Company brands portfolio is coming from a factory outside of his own. We got the details here.
Feature of the Week: Alex Goldman Sentenced to 3 Years in Prison
Alex Goldman, a former executive with Swisher International best known for his tenure as President of Royal Gold Cigars, has been sentenced to three years imprisonment on charges of committing tobacco tax fraud. This was the result of a plea deal that saw Goldman plead guilty to the charge. We got the details here.
News and Previews
---
Assessments
Agile Cigar Reviews
---
Prime Time Show
On Episode 70, we welcome Brady Hayek of Jeremy Jack Cigars. In our Debonaire Ideal segment we talked more about Arsenio Ramos. Finally in our Deliberation Segment, we talked Collaborations
Prime Time Special Edition
For Special Edition 41, we did in an in-depth show on the Tatuaje Monsters.
Schedule
Prime Time
Episode 72 (10/18/18): José Blanco, E.P. Carrillo
Episode 73 (10/25/18): Alec and Bradley Rubin, Alec Bradley Cigars
Episode 74 (11/1/18): Live from La Zona Palooza 2018
Prime Time Special Edition
Special Edition 42 (10/23/18): Enrique Seijas, Matilde Cigars
---
On this date October 13th