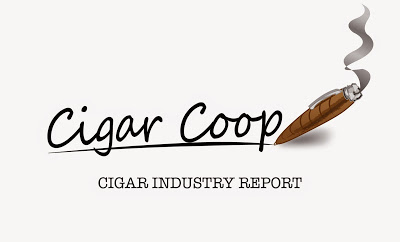 The Cigar Industry Report is a one-stop place to catch up on the activity here at Cigar Coop. It is a combination of the news reports, cigar reviews, and assessment updates we do throughout the week. In addition, each week we will look back at Cigar Coop history. Look for this report every Saturday morning at 8am Eastern Time.
Cigar Industry Report: Edition 348 (9/28/19)
Feature of the Week: Tommy Zman Out at CigarAdvisor and Famous Smoke Shop 
Last week, Thomas Zarzecki Jr aka Tommy Zman, best known for his work at Cigar Advisor and spokesperson for Famous Smoke Shop was fired from those positions. This was followed up by a report that he allegedly sent a threatening email to an employee at Famous. This story was reported by Lehigh Valley Live. Neither Famous nor Cigar Advisor has commented on the story, although Zarzecki is no longer listed on the Cigar Advisor staff as a contributor. Cigar Advisor is a media arm for Famous Smoke Shop.
News and Previews
---
Assessments
Agile Cigar Reviews
Feature Story
---
Prime Time Show
For Episode 111, we welcomed Erik Wentworth of Hammer + Sickle Cigars as our special guest..
Prime Time Special Edition
For Special Edition #61 we featured a 7-20-4 Gordo vs. Lancero Showdown.
Schedule
Prime Time
Episode 111 (9/21/19): Erik Wentworth, Hammer + Sickle Cigars
Prime Time Special Edition
Special Edition 61 (9/26/19): 7-20-4 Gordo vs. Lancero Showdown
Sept 28, 2013: We published Cigar Week Wrap: Volume 2, Number 37 (9/28/13)
Sept 28, 2014: We reported on La Aurora's Preferido No. 1 line extension to Guillermo León Signature and Fernando León Family Reserve
Sept 28, 2014: We assessed the MBombay Classic
Sept 28, 2015: We assessed the Room 101 Uncle Lee
Sept 28, 2016: We assessed the Crux Classic Robusto
Sept 28, 2017: We reported on FDA User Fee increases for FY 2018
Sept 28, 2017: We assessed the Saga Short Tales Tomo III – L.I.V. (Labor Ipse Voluptas) by De Los Reyes Cigars
Sept 28, 2017: We reported on the FDA pushing the Product and Establishment Registration deadline to October 12th
Sept 28, 2018: We reported on Casa Cuevas releasing its  Prensado and Flaco pfferings
Sept 28, 2018: We reported on the AJ Fernandez Announces New World Cameroon Selection
Sept 28, 2018: We reported on Joya de Nicaragua publishing a book as part of its 50th Anniversary Celebration