Welcome to our 2014 IPCPR Trade Show Preview. During the next few weeks, we are providing a preview into the cigar industry's biggest event – the 2014 IPCPR Trade Show that begins on July 19th in Las Vegas, Nevada. During this time, we'll continue our weekly preview from an industry standpoint. In between, expect lots of announcements and previews from the manufacturers. As we start to look specifically at what to expect on the show floor, today we spotlight some companies that will feel deserve some extra attention to what they are doing.

We will still start to go through company by company on what to expect at the 2014 IPCPR Trade Show. However, there are some companies we've identified as companies to watch closer. We've listed eight companies that we think are ones that garner some significant attention:
Boutique Blends Cigars
Last year, Rafael Nodal and Boutique Blends achieved one of the highest honors in the cigar industry as the Aging Room Quattro F55 was named Cigar Aficionado's #2 Cigar of the Year. Given the #1 cigar was the Montecristo No. 2 from Cuba, Nodal's company captured the #1 cigar for the American market. If there is such a thing as going into the trade show as the "defending champion", Boutique Blends is in that position.
Boutique Blends is certainly a "defending champion" ready to defend their title. They continue to leverage their relationship with Jochi Blanco with his tobacco and Tabacalera Palma factory in both their Aging Room and Swag lines. Nodal and his team are planning on several releases including the Aging Room Bin No. 1, the Aging Room M20 Fforrtissmo (a Maduro counterpart to 2013's M21 ), the new La Boheme line, and the Swag Black. Earlier in the year, the company announced plans for a new addition to the Quattro series called the Aging Room Quattro T59 (a new box-press). The possibility also exists that the long awaited winner of the Aging Room WildPack will be announced.
Meanwhile expect many of the core lines to continue to get attention. Both Aging Room Havao and Aging Room Maduro have established themselves as outstanding core lines. Meanwhile given that the Aging Room Quattro F55 is the "defending champion", I expect the momentum to continue.
Davidoff and Camacho



Last year Davidoff and Camacho were two huge stories in the cigar industry. Davidoff's launch of the Davidoff Nicaragua marked the company's first all-Nicaraguan cigar and it proved to be a commercial and critical success. Camacho's rebranding under the "Bold Standard" revamped their entire portfolio – and if you ask retailers, this proved to also be one of the big successes in the cigar industry.
It's one year later for both of these programs. The big question is what will be the encore? Davidoff has recently announced plans for line extensions to Davidoff Nicaragua as well as the launch of the limited Davidoff Art Edition line. Meanwhile Camacho has recently launched their first new regular production blend since the revamping, the Camacho Ecuador. At the same time "Board of the Bold" member Rob Weiss is now getting his own brand, B.G. Meyer Co. Room 101 continues to go strong, as does the (Mike) Ditka line. Davidoff will probably have some surprises, and it wouldn't surprise me if the Camacho brands also.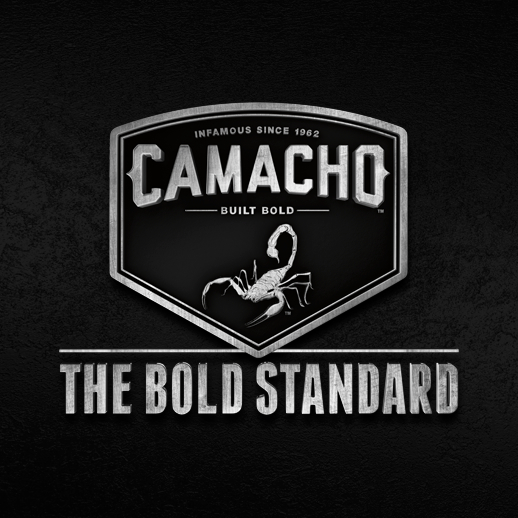 Another interesting point has been the launch of the Davidoff brand's s Viva Davidoff campaign. This was launched earlier this year and calls attention to come of the brand's classic smokes – namely the 2000, Aniversario No 3,and Special "R". It will be interesting to see how this fits in with their IPCPR plans.
The company will also take care of its appointed merchants and the annual Golden Band Awards has now become a showcase event during trade show week.
We believe Davidoff's changes start at the top with their forward thinking CEO, Hans Kristian Hoejsgaard. Hoejsgaard's thinking out of the box has clearly rippled down into the brands. It made the Davidoff booth an exciting one last year, and no doubt this year, the momentum will continue.


Debonaire Cigars
Debonaire Cigars marked Phil Zanghi's return into the premium hand-made cigar business in 2012. Many remember Zanghi from his days with Indian Tabac, the company that became Rocky Patel Premium Cigars. Upon returning, Zanghi teamed up with Daniel Sinclair and launched the company. The company launched its first line, the eponymous named Debonaire Cigars – a cigar that is positioned as an ultra-premium line of cigars.
Recently, the company just launched its sixth frontmark in the Debonaire line – a petite salomon called the Debonaire First Degree that provides a value-priced entry point for people looking to try his line. Meanwhile, plans are in the works to expand the Debonaire portfolio as Zanghi is soon planning on launching a Debonaire Maduro.
Debonaire is quietly building up a loyal following and more cigar enthusiasts are becoming aware of this following. The First Degree now opens up a whole new door as now folks looking for the Debonaire quality at a price point around $6.00 to $7.00 – providing an attractive option for many retailers to bring in Debonaire. Meanwhile with the Debonaire Maduro on the horizon, it provides another option for both existing and new retailers.
General Cigar Company
Last year, General Cigar Company kept things under wraps until the show actually opened. Once the show doors opened, General came out with a bang. There was no doubt General led the way with new releases under their various brands. At the front of the pack was Foundry Tobacco Company, the subsidiary of General launched in 2012. Foundry alone had 20+ new blends.
While we normally don't cover the booth displays at IPCPR, General Cigar always goes to the max with their booth. The best way to describe their booth it is a trade show within trade show. Combine this with General's innovative packaging, and there is no doubt General will be a destination at the 2014 IPCPR Trade Show.
Cigar-wise, General has released some solid releases. In my opinion the Cohiba Comador and Partagas Benji Homage 62 are some of the best work the company has done in recent years. La Gloria Cubana Serie R Esteli and CAO Flathead have been commercially successful. There is also attention to the new Dunhill regular production release, the 1907 by Dunhill.
The big question is much like Davidoff, what does General do for an encore? One can think Foundry can't go to the max with 20 blends, but with many of them small batch, you never know. Macanudo, La Gloria Cubana and CAO always have something new for the trade show, and one can expect more from these brands as well. One interesting point is General cut out many of their facings earlier this year, so one must wonder will General take it slower at the show, or expand and backfill with new offerings?
Las Cumbres Tabaco

Las Cumbres Tabaco is the company launched by long-time industry icon Jose Blanco. After finishing up a stint at Joya de Nicaragua, Blanco returned to his roots in the Dominican Republic to launch his own line. To make his cigar, Blanco has teamed up with his cousin Jochi Blanco, who owns not Tabacalera Palma as well as his own farms.
Las Cumbres has all of the makings for a big debut at the trade show. Yes they have the combination of Blanco and Blanco, but most importantly the company's first release Senoral delivers. Out initial impressions of the cigar have been great and judging from the marketplace, it has already become a red hot release since being released earlier this month. At the same time Jose Blanco has developed a strong connection with retailers and manufacturers like no other industry personality. No doubt many retailers are looking to open up with Las Cumbres at the trade show.
My Father Cigars
One can make a case that the Flor de las Antillas might be one of the most successful cigars in recent cigar industry history. The cigar captured the #1 Cigar of the Year from Cigar Aficionado in 2012. Since then, many cigar enthusiasts have fallen in love with that cigar – and it is a cigar that retailers are consistently ordering. Now 18 months since achieving the honor from Cigar Aficionado, the cigar shows no signs of slowing down.
Now for 2014, the La Antiguedad, a cigar that is considered a stronger, fuller follow-up to Flor de las Antillas has just been released. Meanwhile the company has recently announced its first extension in five years to its eponymous My Father line called the My Father Connecticut. This is the first regular production Ecuadorian Connecticut wrapper cigar by My Father. While we feel this will be a busy year for Ecuadorian Connecticut wrappers, the fact this cigar is coming from My Father Cigars will carry a lot of weight. Ecuadorian Connecticut cigars sell very well, and this could become one of the best sellers at the show.
The combination of Flor de las Antillas, La Antiguedad, and My Father Connecticut – combined with great lines like Jaime Garcia Reserva Especial, La Duena, and El Centurion, there is no doubt this will be a big year for the Garcia family. The big question, will there be a limited edition and if so, what will this year's limited edition be?
Ocean State Cigars
If you are a Stogie Geeks listener, you know of Ocean State Cigars. Prior to Cigar Coop merging with Stogie Geeks, we identified Ocean State Cigars in our first "Five Boutiques to Watch" list – and with good reason, the company is making great cigars.
Ocean State Cigars was founded by Paul Joyal, owner of Mr. J's Havana Shop in Rhode Island. The company takes its name from Rhode Island being known as the "Ocean State".
After producing three cigars his first three cigars with Raices Cubanas, Joyal now branches out to collaborate with Phil Zanghi of Debonaire Cigars to release the J. Grotto Anniversary. This is a cigar that will be the company's first Connecticut Broadleaf. The company recently formally announced this cigar with plans to launch at the 2014 IPCPR Trade Show in Las Vegas.
And things aren't slowing down with the other brands. Joyal also has plans to add a lancero vitola to his J. Grotto Silk line – which is his Ecuadorian Connecticut.
Padron Cigars
There is no doubt the 2014 IPCPR Trade Show will have all eyes on Padron.
This year Padron is celebrating the 50 years of company founder Jose O. Padron being in the cigar business. That being said, the company is planning to commemorate the occasion with some new releases. Right now we know there will be a limited edition commemorative cigar which has been referred to as Puros Gold. There are also plans for an extension to the Family Reserve line to commemorate the 50th.
Celebrations aside, it has been three years since Padron has launched a new line with the Padron Family Reserve 85th. In today's cigar industry, this is almost unheard of. However, Padron has not missed a beat as they continue with delivering cigars of excellent quality and maintaining outstanding cigar sales. However, this year with the new releases, there will be perhaps an energy around Padron that has not been seen in sometime. Padron has not faded into the sunset, so given this new excitement around the new releases, this is going to be one crowded booth.
As for the new releases, the Padrons are keeping things close to the vest. In fact, it isn't quite clear if they are releasing both a Maduro and Natural for the Padron Family Reserve 50th. This is one where we will just have to wait and see.
Other Parts to this series

Part 1: The Five Boutiques to Watch (2014)
Part 2: The Potential Cigar Trends
Part 4: Around the Show Floor (First Pass)
Part 5: Around the Show Floor (Second Pass)
Part 6: Predictions for the Five Hottest Cigars
Part 7: Around the Show Floor (Third Pass)
Updated 7/4/14: Updated Boutique Blends section to include La Boheme