Welcome to our 2014 IPCPR Trade Show Preview.  During the next few weeks, we are providing a preview into the cigar industry's biggest event – the 2014 IPCPR Trade Show that begins on July 19th in Las Vegas, Nevada.  During this time, we'll continue our weekly preview from an industry standpoint.  In between, expect lots of announcements and previews from the manufacturers.  Today we conclude our 2014 series with the thid of three reports in which we take a "virtual walk" of the show floor and look at what to expect at the show booths. 

Today is the final installment from the series in which we look at some of the key manufacturers and look at what to expect at their booths at the trade show.  In our this installment  we will have more companies and possibly some updates on what has been included in previous installments. Whether you are going to the show or not, here is a our guide on what to expect.  Be sure to check out our "First Pass" and "Second Pass" installments.
1502 Cigars




Enrique Sanches has announced that the company's fourth line, the new 1502 Nicaragua has officially been launched.  This cigar is expected to be the showcase cigar at the booth.  The cigar is being launched in one size – a robusto.
The company is expected to showcase its lancero vitolas of its Emerald, Ruby, and Black Gold lines.
The Corona vitolas won't be at the show, but they are the next thing Sanchez has planned.
Altadis USA
Altadis appears to be showcasing three brands at this year's trade.  These are the three brands which they have had the most success in terms of doing a makeover of – these brands are Montecristo, H. Upmann, and Romeo y Julieta.  These all happen to have new cigars launched / launching this year.
Altadis just announced the Montecristo Espada – this is being developed in collaboration with Plasecnia and becomes that brand's first Nicaraguan puro.  This cigar has already hit some retailers.  On the H. Upmann front, H. Upmann – The Banker was launched this past spring – this is a cigar that is a multinational blend with some different packaging for the brand.  Finally, word is the company will launch a new bricked and mortar Romeo y Julieta 1875, but no details have been disclosed.
I'd also anticipate several sampler packs around the Altadis brands to be made available.
Alec Bradley
The company is planning on launching the Alec Bradley Coyol – a cigar that pays homage to the Coyol farm in Honduras where the wrapper comes from.
One can also expect the recently announced Alec Bradley Family Blend – The Lineage and Alec Bradley Texas Lancero to also be front and center.
There is no confirmation at this time if the company is planning on release the Alec Bradley Fine and Rare 2014.
Avo Cigars

The company has made an announcement on the Avo's Greatest Hits sampler.  This is a sampler that features most of the Avo Limited Edition cigars that have been released since 2001.
Last year Avo Cigars showcased a cigar called Avo Serenata.  While it was originally planned for a 2014 release, it has not been released as of yet.  It could be interesting to see if this makes it to market.
Casa Fernandez
Casa Fernandez has three major releases planned for this year's trade show.
There will be a 2014 version of the Casa Fernandez Aniversario.  The cigar will be made in Miami and be another limited production run of 2,000 boxes of ten count boxes.  The company will also be making the new Casa Fernandez Arsenio Serie Oro out of Miami.  This is being positioned as a ultra-premium cigar.  It will be a Cuban box-press and available in three sizes.  Finally the company will be adding to its JFR (Just of Retailers) line with the JFR XT.  This will be available in natural and maduro.  These will be box-pressed and it is described as an "amp'd up" blend.
Davidoff of Geneva
We covered Davidoff in this year's Manufacturer Spotlight. The big regular production launches are the new Davidoff Nicaragua Diadema Fina, and the addition of the Davidoff Primeros Nicaragua.
It is anticipated that something will be shown around Davidoff's third installment of its limited edition series commemorating the Chinese Zodiac. 2015 is the Year of the Goat / Sheep / Ram, so it will be interesting to see if the cigar and/or packaging is showcased and what the final name will be.
I expect Davidoff to continue something along the lines of its "Art Initiative".  While the company recently launched its  limited Davidoff Art Edition line, I'm wondering if more surprises could be in store.
Finally, I'm curious to see how the Viva Davidoff campaign will play into Davidoff's IPCPR plans.  This initiative was launched earlier this year and called attention to come of the brand's classic smokes – namely the 2000, Aniversario No 3,and Special "R".
Debonaire Cigars
Debonaire was one of our feature companies in the Manufacturer Spotlight. As Phil Zanghi has reported several times on Cigar Coop and Stogie Geeks, he will launch his new Debonaire Maduro line at the show.  This will be a Connecticut Broadleaf version of the core Debonaire line.
This is Debonaire's third IPCPR show and the core Debonaire line continues to gain momentum.  This could be a breakout year overall for the brand.  A new offering that was launched earlier this year was the Debonaire First Degree.  This is a petit salomon which is meant to provide an entry level offering in terms of price into the core line.
Drew Estate
The past twelve months have been very dynamic.  This has been highlighted by the departure of long-time fixtures Steve Saka and Nicholas Melillo.  At the same time, Willy Herrera is now the new master blender.  There seem to be internal improvements as well.  From a press / marketing standpoint, the past six to eight months have really changed at Drew Estate – and for the better.  They have done a great job at getting the word out on their products.
It will be a busy trade show for Drew Estate.  The big launch will be master blender Willy Herrera's second Herrera Esteli cigar, the Herrera Esteli Norteno.  MUWAT is undergoing a packaging change and will introduce a new size called Night Crawler.  The MUWAT Kentucky Fire Cured line will add three new sizes.  The Kentucky Fire Cured Flying Pig was also announced last month.  Acid is introducing the Blondie Maduro.
Another interesting development this year has been the distribution agreements.   Drew Estate has extended their pipe business by now distributing Tsuge Pipes.   In addition, Drew Estate will now also introduce their own line of custom pipes made by Tsuge.  There will also be two new lines of pipe tobacco branded "Tsuge".
Meanwhile, there is also the distribution agreement with the European based Royal Agio Cigars, so this could be a part of what we see by Drew Estate.
Epicurean Cigars
In 2014, we named Epicurean Cigars one of our Cigar Coop 2014 Five Boutiques to Watch.
We do know that this will be a busy show with two long awaited releases by Steven Ysidron's company.  First up, will be the long awaited  Epicurean Carnivale and the new Santeria Mojo.  The Southern Railroad and Lono projects are planned post IPCPR.
The Gonzo Santeria was a huge hit for Epicurean, so I would expect to see it showcased.  Finally Ysidron has hinted about a 5 x 30 line extension to Santeria called "Chicken Bones" and this is something that could be seen with Santeria
Espinosa Cigars
Erik Espinosa's company has a new line as well as a line extension.
Espinosa will introduce the new Espinosa Laranja Reserva.  This new line will be the first Espinosa cigar to feature a Brazilian Laranja wrapper – a wrapper that has almost an orange-like color to it.  In addition, the company will launch a new 601 La Bomba Warhead called Warhead II.  This will feature the same blend, but a different size and slightly different packaging.
Ezra Zion Cigar Company
Kyle Hoover and Chris Kelly's Texas-based company were one of our 2013 Five Boutiques to watch.
This year the company will introduce a variation of the Ezra Zion Tantrum called Ezra Zion Tantrum PA.  This will be a blend variation of the Ezra Zion Tantrum, but in a lonsdale format.
The company is also expected to showcase its Ezra Zion FHK – a cigar that was introduced this past January.
General Cigar Company
Last year, General Cigar Company kept everything under lock and key literally right until the show opened.  Once the show opened, they came out with a bang – with the largest number of new releases.  This year has been very similar.
We do know the company has planned a new CAO World Edition, but the country selected has not been announced. As in past shows, one should expect new product around the Macanudo and Foundry lines.
The company always makes innovative packaging and samplers, so one could expect to see some of that.
Guayacan Cigars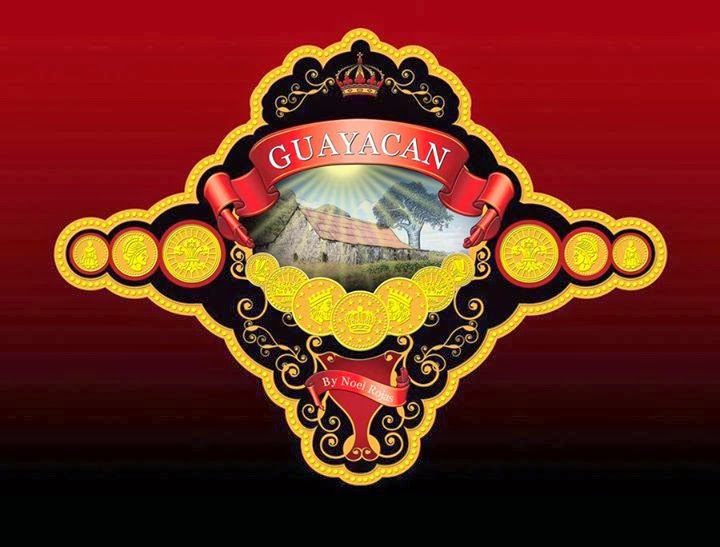 Last year, the company announced its second blend, the Guayacan Maduro.  That cigar never made it to market.  The company has turned more attention to Sabor de Esteli, so its unclear if Guayacan Maduro will be showcased and/or unaware for order.
Illusione Cigars
Dion Giolito usually keeps things under lock and key before the show.  It's been a busier year by Illusione standards as they announced the new Illusione *G* Gigantes and the Illusione 68 Maduro line extension earlier this year.
No confirmation if the Illusione Singulare 2014 will be showcased at IPCPR.  The company's web-site does list a potential line extension for the Ultra line (a parejo), but no word if that will be at the show.  In the end, expect the unexpected with Illusione.
Joya de Nicaragua
The company with the oldest cigar factory in Nicaragua has announced its first regular production release of the Juan Martinez era.  The Joya Red will make its debut and promises to be a cigar with more of a medium profile.
La Flor Dominicana


The company will launch two new cigars, and bring back two long-time lines.
Front and center will be the La Flor Dominicana 1994 – this will be a regular production cigar that will commemorate company founder Litto Gomez's 20 years in the cigar industry.  This cigar will also be available in a maduro version that will only be available in a limited production beer stein.  The company is also launching its second box-pressed chisel – the Capitulo II.
After a new two year hiatus, returning will be the La Flor Dominicana Salomones.  The company will also release its annual production Colorado Oscuro for the fourth year in a row.
Finally, the company is planning on releasing two ashtrays meant to accommodate the company's Digger size.
La Sirena Cigars
Since becoming an independent company, La Srena has gone through a lot of changes.
At the show, La Sirena will introduce a new line called Oceano.  This is a fuller offering and it will be made at Quesada Cigars.
Production of the core La Sirena line is moving to Erik Espinosa's La Zona factory and will be re-blended.  It is believed this will launch at the 2014 IPCPR Trade Show.
Finally, earlier this year the company acquired Old School Cigars.  This line should be showcased at the trade show as well.
Lou Rodriguez Cigars
The North Carolina-based retailer will be going into their fourth IPCPR Trade Show and this promises to be the busiest since the company arrived at the 2011 IPCPR Trade Show.
There will be a new cigar called Double Nickel.  The Lou Rod line will launch a maduro called Jawbreaker and officially launch its Habano blend Snub Nose size.   The Jawbreaker will be in a 64 ring gauge format – the largest by the company to date.  The company also announced a return of La Mano Negra.
Nat Sherman
It's the fourth IPCPR of the Michael Herklots era at Nat Sherman.  A couple of years ago, we noted the energy and enthusiasm surrounding this company, and 2014 has show no signs of slowing down.

We featured Nat Sherman in our "First Pass".  In addition to the  Nat Sherman Host Selection Maduro, Nat Sherman Epoca, and .  Super Lancero line extensions, the company has announced a limited edition cigar called the Joel Sherman 75th Celebration.  This will pay homage to company CEO Joel Sherman and will make its debut at the trade show.
Nomad Cigar Company
Since our "First Pass", Nomad has announced a line extension to the Nomad Connecticut Fuerte – a new belicoso.  In addition, the company will be unveiling the Nomad C-276.
PDR Cigars
Abe Flores still is very busy at his factory, but he continues to build his own line.  This looks to be a quieter show for his company as there has only been one release announced, but it is a significant one as he the company is planning on a ten year commemorative cigar.  This one is the Flores y Rodriguez 10th Anniversary Reserva Limitada.
Quesada Cigars
While Quesada's focus has been around its 40th Anniversary celebration there are other announcements being planned for 2014.
The Quesada Oktoberfest is back.  It is getting a makeover and a new  event only vitola with the company's unique salomon press.
The Quesada Trelos Psaria, a cigar quietly rolled out in the northeast that is a collaboration done with "The Mad Fisherman" Charlie Moore. This is expected to get a bigger push at the show.
The company is also launching its 4 x 25 Quesada Petites – described as having a large amount of long filler tobacco.
Rocky Patel Premium Cigars
On the eve of the 2014 IPCPR Trade Show, Rocky Patel Premium Cigars have been telling retailers about four new lines:  The Rocky Patel Catch 22, Rocky Patel Decade Cameroon, Rocky Patel Prohibtion, and Rocky Patel Super Ligero.
Floating around the eve of the trade show was the Rocky Patel Royale featuring a new band, but we've been told it is the same blend.
RoMa Craft Tobac
In our "First Pass", we highlighted the featured cigar by Nomad Cigars will be the Neanderthal .  We have recently featured this cigar in our predictions for the five hottest cigars to expect at the 2014 IPCPR.
Since then, RoMa Craft has announced a collaboration with Twin Engine Coffee to release an Intemperance-branded small batch coffee.  In addition to the coffee being available in bags, there will be a gift pack available that will feature the Intemperance Coffee as well as packs the Intemperance Breach of the Peace and Brotherly Kindness cigars.
We also highlighted that RoMa Craft Tobac has entered into an agreement to handle distribution for Tierra Volcan cigars.  The two companies will share a booth at the 2014 IPCPR Trade Show.