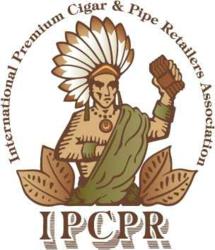 Welcome to our 2014 IPCPR Trade Show Preview. During the next few weeks, we are providing a preview into the cigar industry's biggest event – the 2014 IPCPR Trade Show that begins on July 19th in Las Vegas, Nevada. During this time, we'll continue our weekly preview from an industry standpoint. In between, expect lots of announcements and previews from the manufacturers. Today we continue our 2014 series with the second of three reports in which we take a "virtual walk" of the show floor and look at what to expect at the show booths.

Today is the second of three installments from this series in which we look at some of the key manufacturers and look at what to expect at their booths at the trade show. We divided this into three parts as many manufacturers have not released their plans as of yet (or we are still gathering informtion on our end). In our this installment as well as next ones we will have more companies and possibly some updates to what is below. Whether you are going to the show or not, here is a our guide on what to expect. Be sure to check out our "First Pass" from last week.
A.J. Fernandez Cigars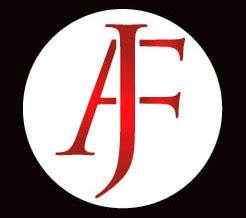 A.J. Fernandez Cigars has announced a new line of cigars called the A.J. Fernandez New World. This is a value-priced box-pressed line. The significance of this line is that it was a collaborative project done with A.J. and his father Ismael.
While it hasn't officially been announced, the word is there will be a 2014 version of the company's premium limited edition cigar El Mayimbe.
Meanwhile the company is still going strong with its San Lotano, San Lotano Oval, and Pinolero lines.
BG Meyer Cigar Co.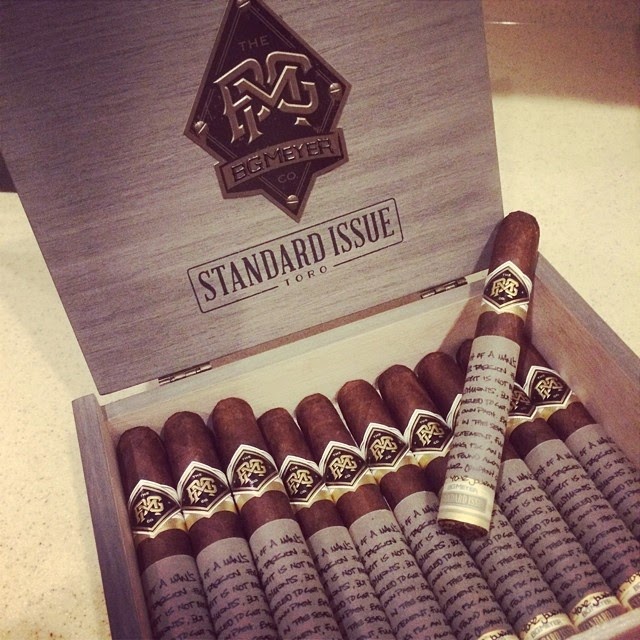 It was about twelve months ago, when Camacho announced their major rebranding effort known as the "Bold Standard". While this involved a revamping of the entire core Camacho portfolio, it also introduced the concept of the "Board of the Bold" consisting of brand ambassadors Matt Booth, Mike Ditka, and screenwriter Rob Weiss. Booth and Ditka have had their own cigar brands under the Camacho umbrella with the Room 101 and Ditka collections. Now the time has come for Weiss to have his own brand.
Weiss, is most famous for his involvement with the television series "Entourage". For his first release, he goes with a recently released Nicaraguan puro called Standard Issue. There is word of a second release that will be a 4 x 44 packaged in a jar called "Slacker" – however no official word on this has been announced.
Black Label Trading Company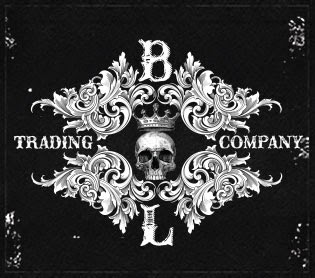 Black Label Trading Company is a Texas based company founded by James Brown. The company has a focus around small batch production. This year we named the company one of the Cigar Coop 2014 Five Boutiques to Watch. Much of this company's focus has been with Texas and Louisiana-based brick and mortars, but that could change in 2014.
While still a relatively new company, they have now launched seven lines in their portfolio – the most recent is a cigar called Morphine. Morphine is a very intriguing cigar because it contains both an inter and outer wrapper – in addition to a binder and filler.
In addition to Morphine, we expect the other six lines in this company's portfolio to garner attention.
C & C Cigars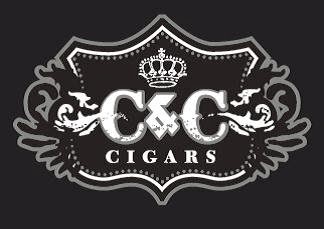 C & C Cigars was founded by Joe Chuisano. Many people know Chuisano from his days as president of Cusano Cigars. Back in 2009, Davidoff purchased Cusano Cigars. Chuisano would stay on with Davidoff until February of 2011, when he would leave the company. Shortly after that he would form a new company called C & C Cigars. Much of the focus of this company has been on delivering high quality, value-priced cigars.
This year the company has announced a line of four cigars called Dram Cigars for Whiskey. According to the company, the DRAM Cigars lines were "crafted specifically to choreograph the flavors of whiskey and cigars together enhancing the whiskey drinker's experience".
Caldwell Cigar Company

Rober Caldwell is known for partnering Christian Eiroa with the Wynwood brand as a part of Fabricas Unidas. Last fall the two announced their partnership was dissolving. After a shorts hiatus, Caldwell is back and has launched the Caldwell Cigar Company. To make his cigars he has partnered with Tabacalera William Ventura in the Dominican Republic.
Caldwell has launched two lines with three blends each. His core, regular production line is the Seleccion Junior Varsity. His other line is the more limited production, Caldwell Collection. The cigar names are some of the most unique: Eastern Standard, Long Live the King, The King is Dead, Gibraltar, Sevillana, and Murcias, but these six blends provide a nice range of selections for the cigar enthusiast.
Camacho Cigars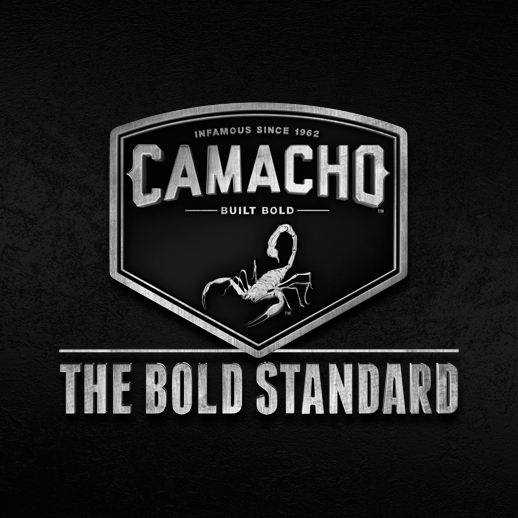 We covered Camacho in our 2014 Manufactuer Spotlight. As we've mentioned many times, the rebranding of the Camacho portfolio has been one of the biggest stories of 2013.
2014 continues the momentum from last year. The brand recently launched its seventh blend in its core line, the new Camacho Ecuador, and I would expect that to be front and center at the show.
Since our Manufacturer Spotlight, The Camacho Liberty 2014 has been released, and if there are still boxes left, I would expect that to be showcased. Camacho has also begun to show off its new barberpole called the DoubleShock and I'd expect orders to be taken on that.
CLE Cigars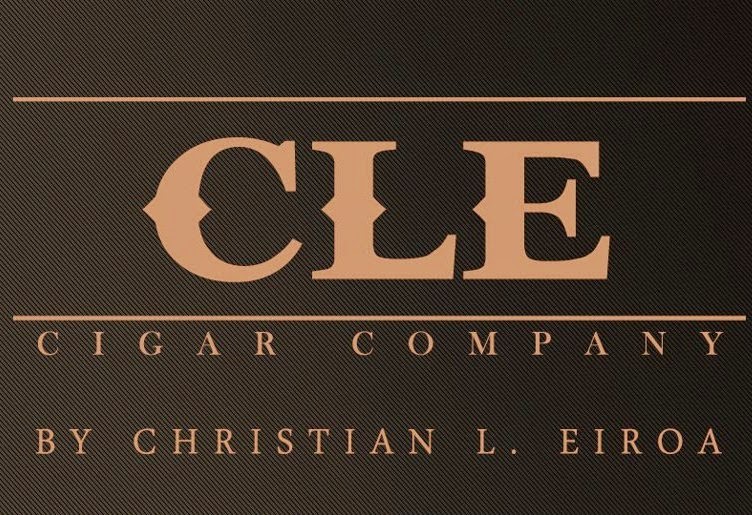 For this we are specifically talking about the CLE / EIROA branded products under Christian Eiroa's CLE Cigar Company umbrella (formerly called Fabricas Unidas). This is the third year for this brand at the trade show.
Front and center will be the new EIROA CBT – which is a triple maduro cigar being put under the EIROA brand. The company also released its first CLE Signature Series small batch release being made in Miami, Florida. Whether or not we see more of those is still to be determined.
Cordoba & Morales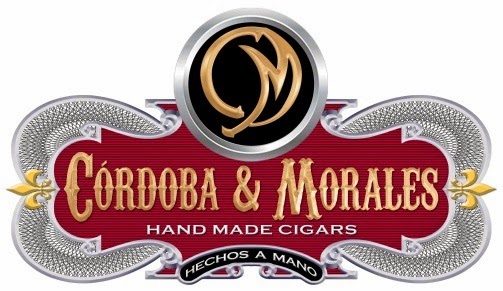 This boutique company has been building some real momentum among cigar enthusiasts over the past year.
This year the company will launch its limited edition Cordoba & Morales Clave Cubana Etiqueta Blanca. However the company also has six other blends in its portfolio and I'd expect a lot of action from retailers who have heard about the work this company is doing.
Crux Cigar Company
Jeff Haugen and Joel Rogers are new to the manufacturing side, but these two are experienced retailers from Tobacco Grove in Minnesota who have brought their expertise to their product.
The company launched three blends prior to the show (Ninfamaniac, Ninfamaniac Dark, and the Skeeterz). They now have three more lines planned at the show (Passport, Classic, and Bull & Bear). The Ninfamaniac lines were a bold move launching some classic Ninfa vitolas, and they have balanced it very nicely with some more mainstream sizes in the other blends.
Cuban Stock Cigar Company
Cuban Stock Cigar Company was originally known as Crown David International. The company was established in 1995 and founded by Yaniv Levy. It has a factory in Santiago and attributes its name for the way they grow and ferment their tobacco as well as roll their cigars.
This year the company is planning to launch a new blend under its large ring gauge Chubbys line. The Chubbys Boss will be the fourth blend under the Chubbys line. It features an Ecuadorian Maduro wrapper and will come in four sizes.
Edgar Hoill Cigars
Late in 2012, Edgar Hoill Cigars became the fourth brand to join what is now CLE Cigar Company. Hoill originally established himself as a photographer known for his precision style that became known as "One Shot One Kill". Hoill established a name in the cigar industry in earlier in 2012 as he collaborated with Room 101's Matt Booth on the limited release Room 101 OSOK (One Shot One Kill – named for Hoill's style) before moving to Christian Eiroa's group. In addition to bringing the OSOK name with him, he also has launched a line of cigars called EH.
Edgar Hoill Cigars has recently released a line extension to EH -the limited release EH Lancero. Hoill has been hinting on social media of another release, so that could be worth keeping an eye out.
Gran Habano



Several announcements have been made prior to the trade show. Much of the announcements focus around the STK Miami line – which company owner George Rico makes out of his G.R. Tabacaleras factory in Little Havana. The company has planned a maduro version of the S.T.K. Miami Barracuda. The company also has announced it is repackaging the Zulu Zulu S.T.K. Miami line with new artwork and a new charity. I would also expect the company to continue to promote its core Gran Habano lines as well as the popular George Rico S.T.K. Miami American Puro.
Gurkha Cigar Group
Gurkha's focus on 2014 seems to be focusing on strengthening several of their brands. Brand delineation is something the company has done an excellent job of over the past couple of years. Of course packaging will continue to be a big part of these releases.
Around the brick and mortar brands, Gurkha is introducing a Corojo wrapper version of the Cellar Reserve called the Gurkha Cellar Reserve Edicion Especial. They are also introducing a maduro version of the Royal Challenge appropriately titled Royal Challenge Maduro.
The East India Trading Company brand is adding its fifth line, the East India Trading Company – The Classic Cigar: Havana Blend.
Finally, the Pedro Martin brand is bringing back two blends from the Martin Family of Cigar days – the Pedro Martin Ruby and the Pedro Martin Maduro. Both will receive packaging upgrades and will streamline the vitola offerings.
L'Atelier Imports
As L'Atelier Imports entes its third IPCPR, 2014 is a year where the company has focused more on line extensions.
First up, the L'Atelier Extension de la Racine ER14 will be the 2014 version of the cigar only available to retailers who attend the IPCPR. The ER 14 will be a belicoso version. Meanwhile the L'Atelier Selection Speciale will be getting a lancero and a belicoso line extension.
L'Atelier is also releasing a set of 4 1/2 x 38 line extensions that will be sold in five packs across its brands. The cigars include: L'Atelier Travailleurs (based on core LAT blend), Surrogates Cracker Crumbs (based on Animal Cracker), El Suelo Vuelos, and Trocadero Ruelles (Cigar Preview).
In addition to Cracker Crumbs, Surrogates is introducing the Satin Glove. This will be the first of the Surrogates feature a San Andres Mexican wrapper. It will also be the first Churchill in the Surrogates line.
It is also worth noting the core L'Atelier line released the L'Atelier Lancero earlier this year.
Legacy Brands
Since launching Legacy Brands, Victor Vitale has focused around two distinct brands in his portfolio – Tortuga and Ora Vivo.
Tortuga will be very active for 2014. Vitale recently announced a new blend in the Tortuga brand called the Tortuga 215 Coyote Negro – this features a Brazilian Mata Fina wrapper over his Tortuga 215 Reserva blend. One size has been announced, but there will be two more unveiled at the trade show.
Meanwhile, Vitale has already announced the third vitola in the Cedro line extensions to the Tortuga 215 Reserva – the Cedro No. 10. He has also hinted at another surprise coming to the Tortuga brand at the trade show.
Ora Vivo will be very busy as well. Vitale has said the four vitolas made for the European market will now be available for U.S. retailers. Ora Vivo is the line being done in partnership with Armand Assante. Like last year, Assante is expected to be at the 2014 IPCPR Trade Show.
Matilde Cigars
The legendary Jose Seijas officially launched his own company that now has more of focus on small batch production. This year the company's first launch, the Matilde Renacer will be front and center.
However Seijas and his team will also be bringing something new to the show. It will be a lancero version of the Matilder Renacer. This frontmark is being described as "limited production".
Miami Cigar and Company
2014 is proving to be a very busy year for Miami Cigar. The company is celebrating its 25th anniversary. The celebration is meant to embrace the company's past as well as look to the future. This comes at a time where Nestor Miranda is passing the torch of day to day operations at Miami Cigar to his son-in-law Jason Wood. Miranda isn't fading out of the picture. He still will be at IPCPR and we be traveling to events.
There are two lines revolving around this occasion. The first up is the rebranding of the Nestor Miranda Collection. The line is being consolidated into three blends – Connecticut, Habano, and Maduro – with the Habano and Maduro new brands. The NMC has already been soft-launched at a limited number of retailers, so this is expected to be the big launch.
The other line was introduced earlier this year is the Miami Cigar 25th Anniversary line. This features cigars made at the company's two key partners – La Aurora and My Father Cigars. The cigars have been packaged in coffins and are sold in commemorative humidors. Consumers are being given a chance to vote for the 25th Dominican (La Aurora) or 25th Nicaraguan (My Father). Whether the winning blend is announced at IPCPR is still to be determined.
Meanwhile La Aurora (for whom Miami Cigar is the U.S. distributor) is planning at least one new cigar – the Untamed by La Aurora. This is a new Connecticut Broadleaf wrapper blend that is being considered the most full cigar in the La Aurora portfolio to date. Embracing the theme of celebrating the past and looking to the future, the packaging of the Untamed features a more fierce La Aurora lion.
Earlier this year, the company announced it would be distributing Jason Holly's Viva Republica (one of our 2013 Five Boutiques to Watch). Viva Republica has said they will be launching a new blend – Propaganda from Viva Republica at the trade show this year.
Finally, Miami Cigar is also getting into the accessories business. The company announced it will be the U.S. distributor for Hfbarcelona.
Reinado Cigars
Antonio Lam's Reinado Cigars comes into the 2014 IPCPR Trade Show with his third line, the long-awaited Reinado Ecuador Edition. Lam is taking a similar approach to 2012 when he launched his Grand Empire Reserve line – namely going into the show with one size. The size he picked was the petit lancero – a popular size from his Grand Empire Reserve line.
Reinado Cigars was one of our Cigar Coop 2013 Five Boutiques to Watch. This year, Lam will continue to derive momentum from the Grand Empire Reserve line (which now has a 60 ring gauge format), plus he has something exciting to offer with his new Ecuador Edition
Tarazona Cigars
Earlier this year it was announced that Tarazona and Cubanacan Cigars were ending their partnership with each moving in different directions.
Now on their own, Tarazona Cigars has forged an alliance with Tabacalera William Ventura in the Dominican Republic and has recently launched the first line out of that factory, the Guerrilla 305.
Meanwhile the Nicaraguan operations of Tarazona have shifted to Noel Rojas' Tabacalera new Aromas de Jalapa factory. Nonetheless, this should prove to be a dynamic year for Eddie Tarazona and his team at the trade show.
Total Flame Cigars
Total Flame Cigars was founded by Vladimir Roshchin and Maxim Privezentsev. The duo met at a cigar event in Moscow, Russia and learned they had a common passion for both cigars and motorcycles. They soon collaborated to launch a cigar company and in 2011 they also set forth on a well documented tour of the globe riding their motorcycles. The company has a United States operation in Amarillo, Texas.
The company has a good mix of Dominican and Nicaraguan made cigars. For 2014, they have four new lines – two from made at La Aurora in the Dominican (Total Flame Wild One and the Total Flame Premium Perfecto) ( and two made at Plasencia in Nicaragua (Total Flame OTR, Total Flame Spokes). Each of these lines are being released in a single vitola and each have attractive packaging options.
Warped Cigars
If you haven't heard of Warped Cigars yet, put on your seatbelt because this company is one to watch – and keep an eye for a potential 2015 "Five Boutique to Watch".
Warped Cigars was founded by Kyle Gellis out of Jupiter, Florida. Earlier this year, he launched his El Oso line – consisting of two vitolas made out of El Titan de Bronze. However, that was only a sample of what is to come.
Gellis has as busy a show as anyone this year. He has several launches. First up, he has a his El Oso Ma-Ma lancero – also coming out of El Titan de Bronze. This one is different in that it features a San Andres wrapper – different from the Habano Oscuro wrapper found on the rest of the line.
Meanwhile Gellis has a whole new line called La Colmena that he is launching out of El Titan de Bronze. There will be a limited edition of this cigar available to only IPCPR attendees called the La Colmena Unico Especial. The Unico Especial will packaged in a collectable cedar-lined canister tin.
In addition to working with El Titan de Bronze, Gellis is launching a line being made in Nicaragua. The Flor de Valle is a Nicaraguan puro being done in conjunction with Casa Fernandez.
And there's more. Gellis has several items on the accessories front. A few weeks ago the company announced its Series I Cigar Case Collection. Last week, the company also announced its limited edition Jaridor – a rounded and collectible ceramic humidor.
Other Parts to this series


Part 1: The Five Boutiques to Watch
Part 2: The Potential Cigar Trends
Part 3: Manufacturer Spotlight
Part 4: Around the Show Floor (First Pass)
Part 6: Predictions for the Five Hottest Cigars
Part 7: Around the Show Floor (Third Pass)